I made these Honey Glazed Baby Carrots as one of the side dishes for our Christmas Eve dinner. I love baby carrots as they taste sweet and delicious and this is one of my favourite dishes. It also helps that it is very quick and easy to make, which makes it the perfect addition to any Holiday menu. Besides, don't these tiny orange carrots look cute? They conquer even the fussiest eaters, little ones included. Make them and let me know how you like them! Enjoy!
Honey Glazed Baby Carrots
Honey Glazed Baby Carrots - tender and sweet baby carrots, the perfect side dish!
Instructions
Melt the butter with the honey in a large deep frying pan. Add the carrots and mix to coat well.
Add the vegetable stock and the chopped herbs.
Cover and simmer for 5 minutes or until just tender.
Then remove the cover, bring to the boil and cook for another 8 minutes, until the liquid has evaporated and the carrots are golden and caramelised.
Serve warm.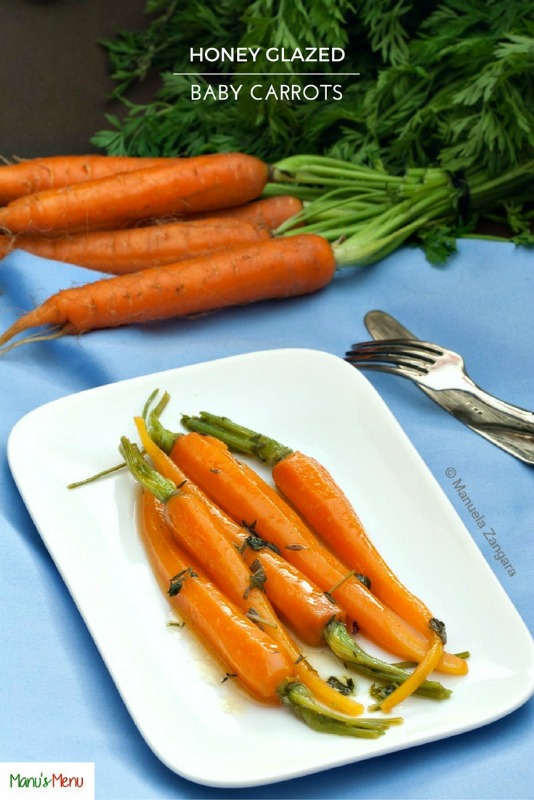 Pin It

Related Posts: