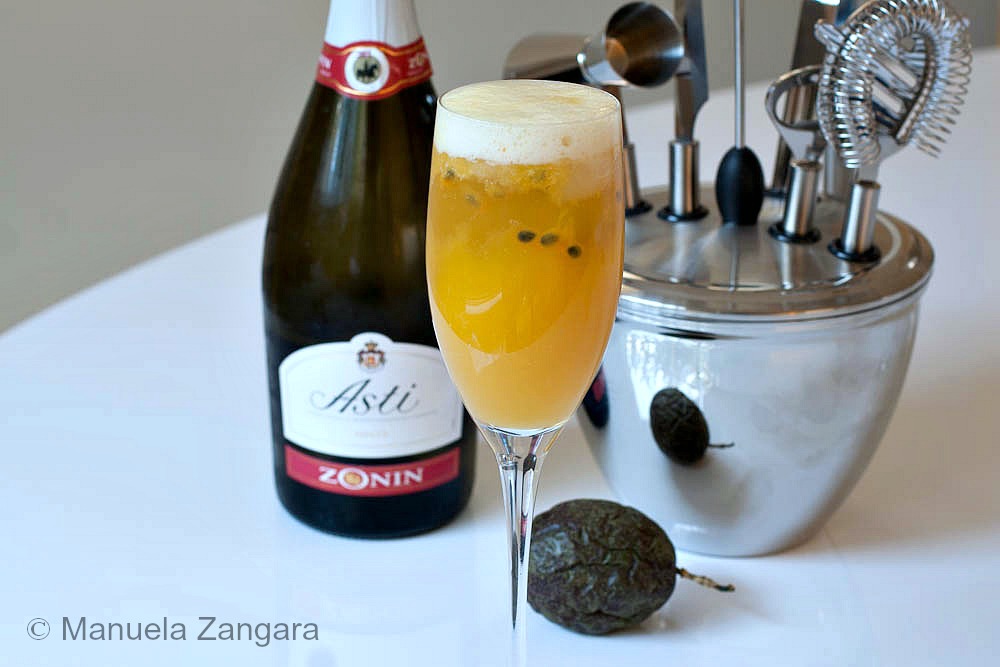 Today I am sharing with you the recipe for a tropical and yummy sweet cocktail made with Mango and Passion fruit.  I actually made this last year for the first time when my friend Anna was visiting us from Italy.  We cooked a Thai inspired dinner together and this was our drink for the evening.  I liked it so much that I made it a few times since then and today I am going to pass on the recipe to all of you, so that you can enjoy it too.  I used Italian Spumante dolce, but you can substitute it with any other sweet sparkling wine.  I hope you like it just as much as I do!  Cheers everyone!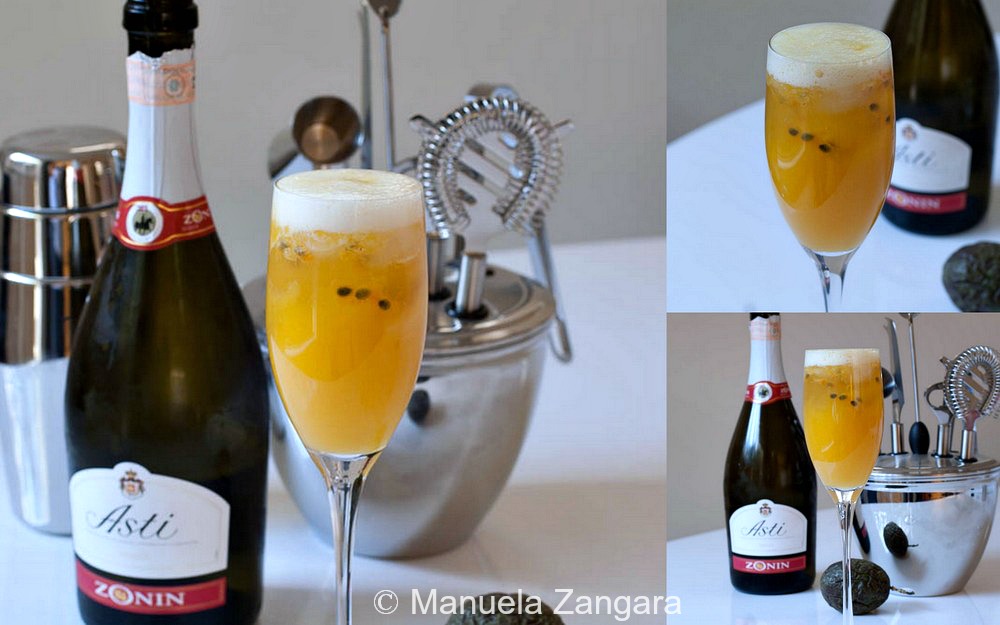 MANGO AND PASSION FRUIT COCKTAIL
Ingredients
Mango Mix
2 cups mango juice
½ cup vodka
1.5 tbsp caster sugar
1 tbsp lime juice (not in the picture)
To Top
Instructions
Mix together the mango juice, caster sugar, vodka and lime juice.
Pour the mixture in 4 Champagne flutes until they are half full.
Top the flutes with Spumante and a stir in a ¼ of passion fruit pulp in each.
Serve cold.
Pin It
Related Posts: