Today I want to share with you a traditional Italian recipe called Pinzimonio.  It is more than just a recipe, it is a style of eating raw vegetables by dipping them into a vinaigrette. You can use the vegetables you prefer, based on the season. I like to use carrot sticks, celery sticks, fennel, radishes and cucumber sticks. It is a very healthy appetiser or side dish idea that is very common in Italian houses, especially in spring and summer. If you are serving for your family or a group of friends, I suggest you put all the vegetables on a big plate in the middle of the table and then have individual bowls so that each person can dip their vegetables in the vinaigrette. It also makes for a fun and colourful platter! Buon appetito!
Pinzimonio
Recipe type:
Appetiser, Side Dish
Ingredients
Vegetables
Pinzimonio Vinaigrette
Instructions
Make the pinzimonio vinaigrette by mixing the extra virgin olive oil, red wine vinegar and salt in a bowl.
Serve as a dip for the vegetables.
Notes
You can use your favourite vegetables: cucumber, radishes, radicchio, bell peppers… they all work very well too.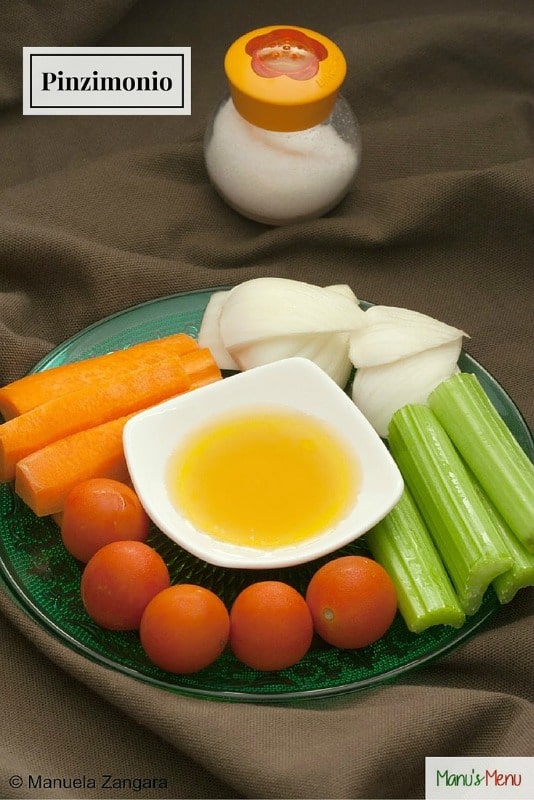 Pin It

Related Posts: