Print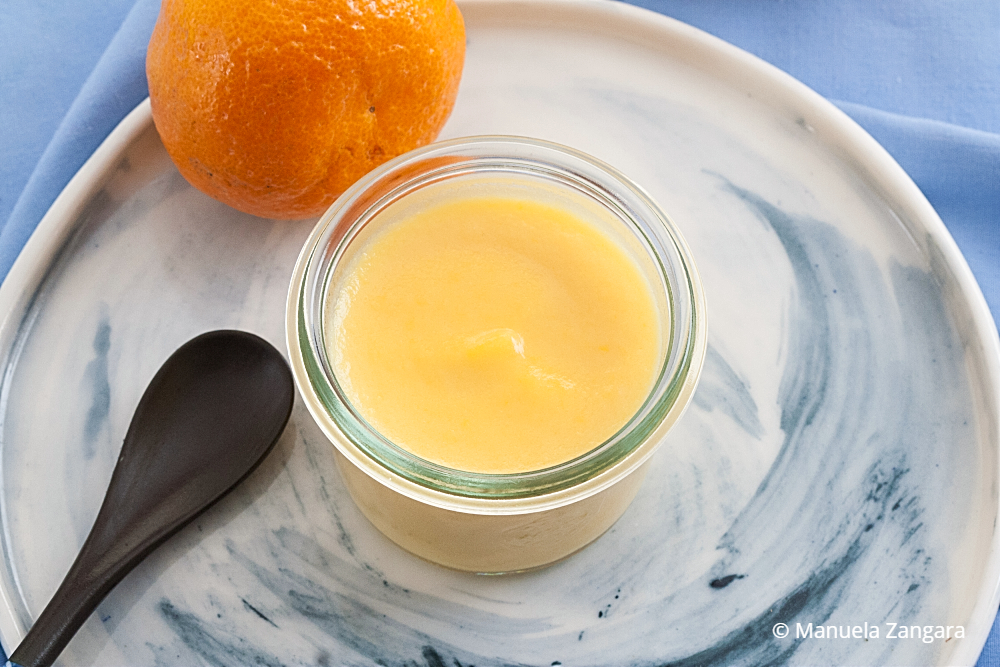 Low Fodmap Mandarin Curd
Low Fodmap Mandarin Curd – tangy, silky, and creamy goodness that is also dairy and gluten-free!
Whisk together the mandarin juice, lemon juice, eggs, egg yolks, and caster sugar until well combined.

Add the vegetable spread or butter and keep whisking until light and fluffy.

Cook the curd on low for a few minutes until it coats the back of a spoon. Do not boil.

Transfer to a sterilised jar and refrigerate for up to 1 week.
If you want, you can filter the citrus juice before using it. It will give you an even smoother curd. I did not do this because I don't mind a more rustic texture, but it's up to you.