Print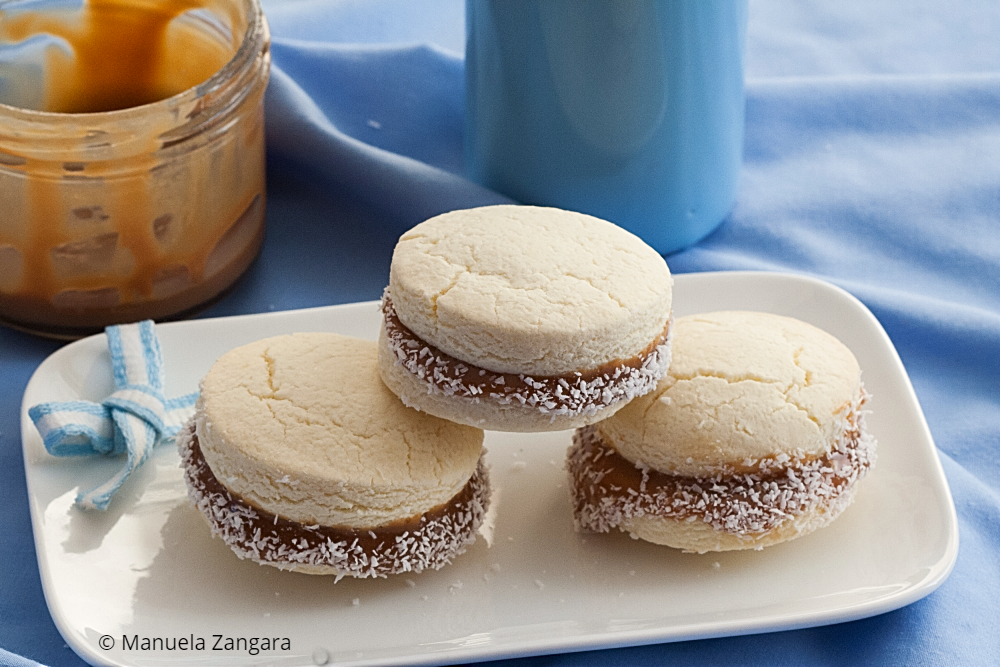 Alfajores de Maicena
Alfajores de Maicena – deliciously light and melt-in-the-mouth cookies made with cornstarch and filled with Dulce de Leche, a traditional recipe from Argentina.
150

gms

– 1 ¼ cups cornstarch

100

gms

– ¾ cup plain flour

I used low fodmap and gluten-free

80

gms

– 1/3 cup + 1 tbsp granulated sugar

100

gms

– ½ cup butter at room temperature

I used vegetable spread

2

egg yolks

1

tsp

baking powder

½

tsp

vanilla extract

Fine desiccated coconut to roll in
In the bowl of an electric mixer, beat together the sugar, butter, and vanilla extract until fluffy.

Add the egg yolks and beat until incorporated.

Roll it into a 0.5 cm (0.2 inches) thick sheet. Cut out rounds of about 5 cm (2 inches) in diameter and put them on a tray lined with baking paper.

Bake in a pre-heated oven at 180°C – 355°F for 8 minutes. Then remove from the oven and let them cool down for 2 minutes before removing them from the tray and transferring them to a wire rack to cool down completely.

When cold, pipe some Dulce de Leche on half of the cookies and use the other half to make cookie sandwiches. Roll in fine desiccated coconut and serve.
To make prettier looking alafajores, you would need to use Dulce de Leche Repostero, which is thicker than regular Dulce de Leche. This way, your Dulce de Leche will be more stable and it will not look as messy as mine. To make Dulce de Leche Repostero, you can add 1 tablespoon of cornstarch dissolved into 4 tablespoons of milk to your Dulce de Leche when you make it (towards the end of the cooking process).