Print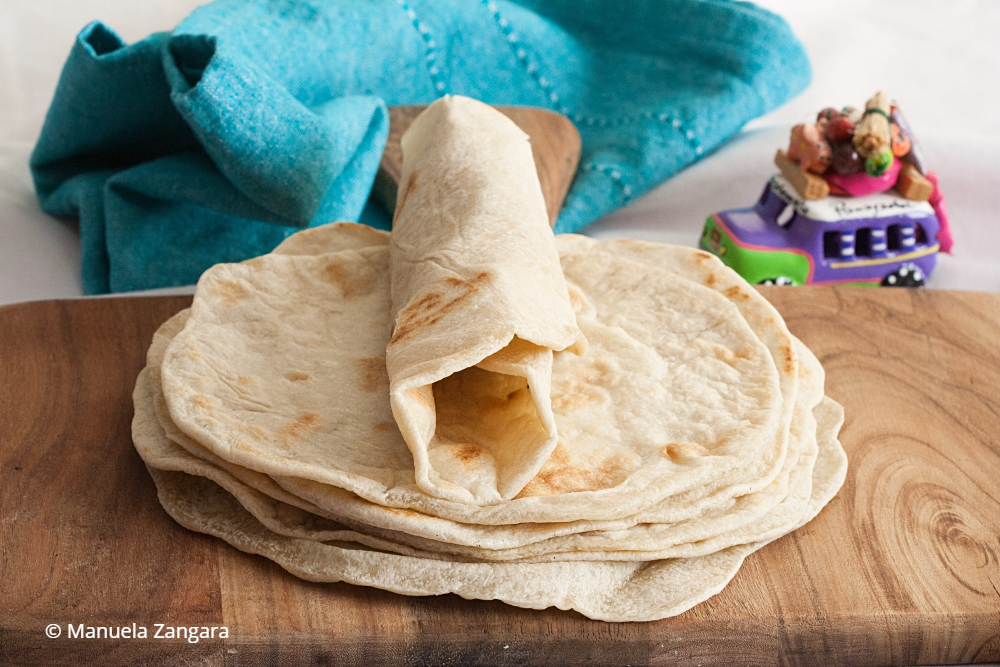 Low Fodmap Tortillas
Low Fodmap Tortillas – thin and pliable wheat tortillas that are perfect for your Mexican food and as wraps. Also vegan and Low Fodmap.
Servings
1
(2 medium sized tortillas)
Put the low fodmap flour, salt, extra virgin olive oil, and water in a medium bowl. Knead everything by hand.

To make the tortillas, divide the dough into 2 and roll it in between 2 sheets of baking paper. Make the tortillas really thin.

Heat up a non-stick pan and when the pan is hot, peel ONLY the top sheet of baking paper and flip the tortilla onto the pan. Only after the tortilla starts to cook, peel off the second layer of baking paper (that is now on the top). Be careful of the flame! I find that this is the only way to get a thin and pliable tortilla, as the dough can't spring back and become thicker.

Cook them quickly (1 to 1 ½ minute in total). If you cook them too long, they will harden and become crunchy.

Enjoy!
These tortillas also freeze well. Wrap them individually and bring back to room temperature before eating.