We had our first cake pop at some friends' house in March and Victoria loved them so much that she's been asking me to make them ever since!  So when I saw Bakerella's book at the shops, I could not resist it… I thought I would surprise Victoria for her 4th birthday!  I used readymade cake mix and frosting as suggested on Bakeralla's book as I had no idea of what proportions to use otherwise, but you can also use homemade (I will try it next time). This is the basic recipe for cake pops.
CAKE POPS BASIC RECIPE
Recipe adapted from Bakerella
Ingredients: (makes 25)
340 gms Readymade cake mix (I bought the "butter cake" mix)
225 gms Readymade frosting (I bought vanilla)
30 oz candy melts (this will make 32 cake pops including decorations)
25 lollypop sticks
A thick and large piece of styrofoam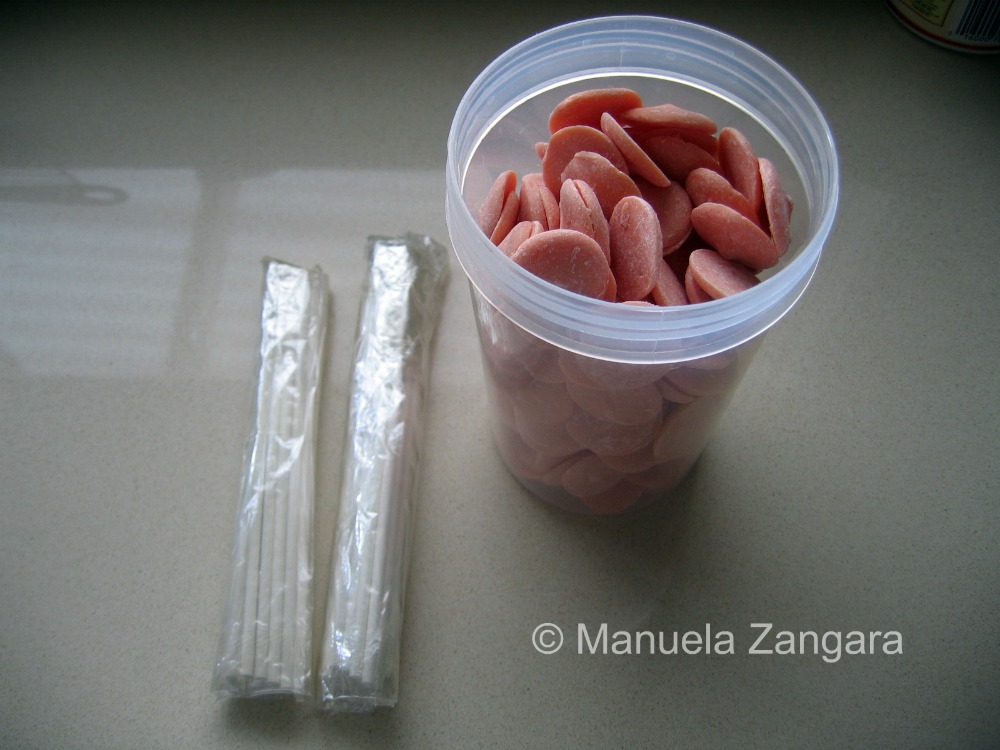 Bake the cake according to the instructions on the readymade cake box and let it cool down completely.  You can do this the day before you start making the cake pops.
Cut the cooled cake into pieces and crumble it using an electric mixer.  Make sure there are no lumps or big pieces.  Add the frosting and mix well with a spoon.  Make sure it is uniformly mixed and that it is wet just enough to make balls that still retain their shape (they do not have to be too soft).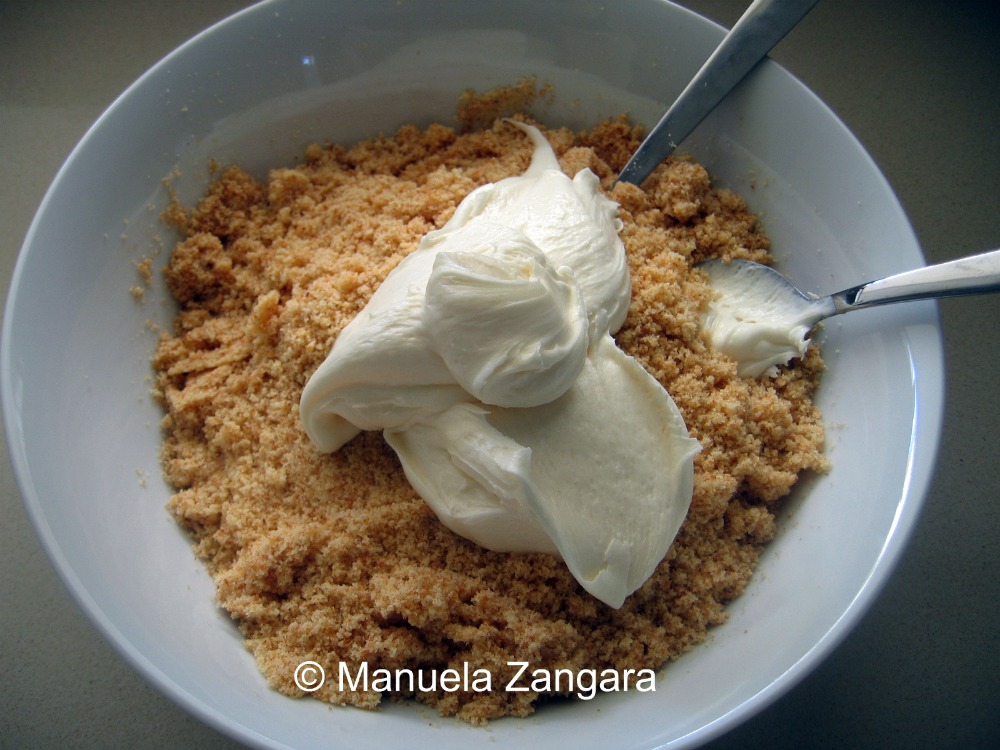 Make 25 balls (4 cm in diameter) and place them on baking paper.  Keep them in the freezer for 15 minutes and in the meantime start preparing the candy coating.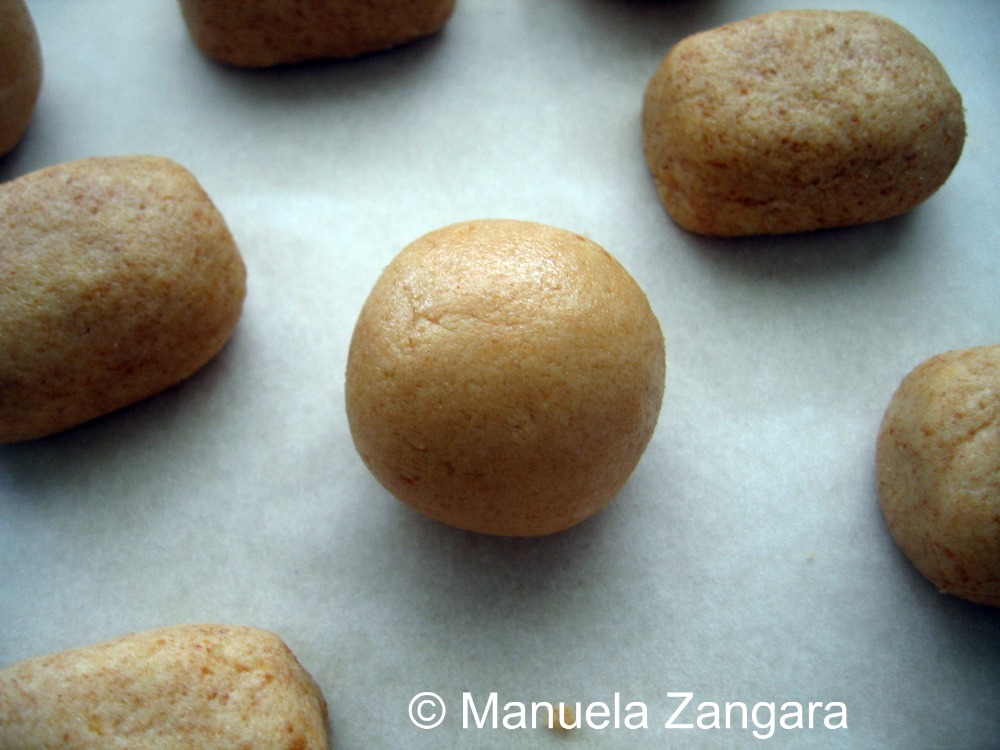 Melt the candy coating following the instructions on the package (I microwave them as I find it easier).  Also make sure you use a deep enough plastic container to melt the candy so you can dip the candy pops in it.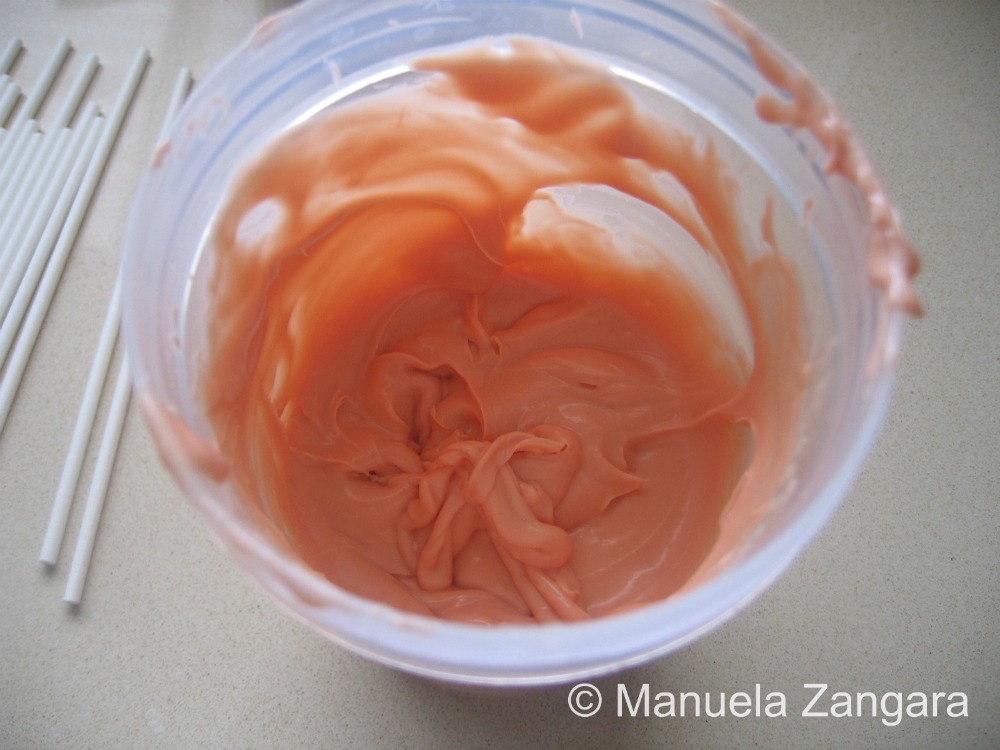 When the coating is ready, take all the balls out of the freezer and put them in the fridge.  Keep only 5 on the benchtop and start working with these.  Take a lollypop stick and dip it in the candy melt (2 cm).  Insert it in the cake pops no more than halfway through and keep it aside.  Do that for all 5 pops.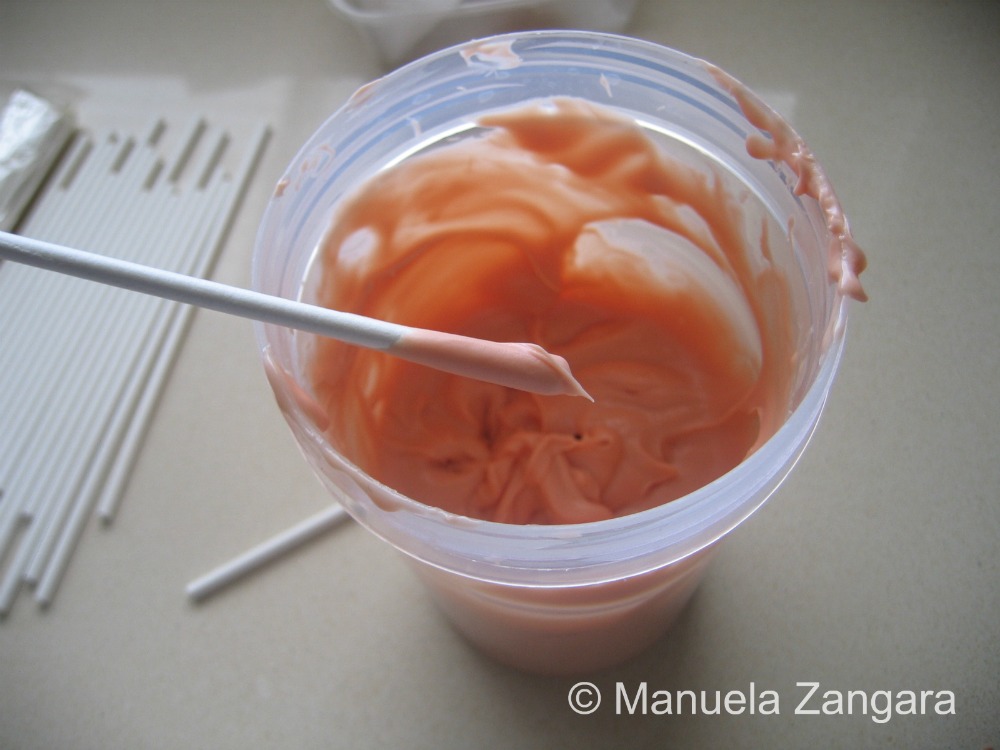 Then take the first cake pop and dip it into the candy melt.  Make sure it is fully submerged and that the candy just coats the stick.  Then pull it out in one movement and remove the excess coating by tapping your left hand on your right wrist and turning the pop at the same time so that the coating gets evenly distributed.
Then put it vertically on a piece of styrofoam to dry.
Repeat for all the remaining cake pops 5 at a time.
When they are dry, you can decorate them.
For ideas on how to decorate Cake Pops check out these Flowery Cake Pops and Hello Kitty Cake Pops.
You can store them in an air tight container for a few weeks!  If you give them as presents, wrap them in small transparent cello bags/sachets and tie them with colourful ribbons.

Related Posts: