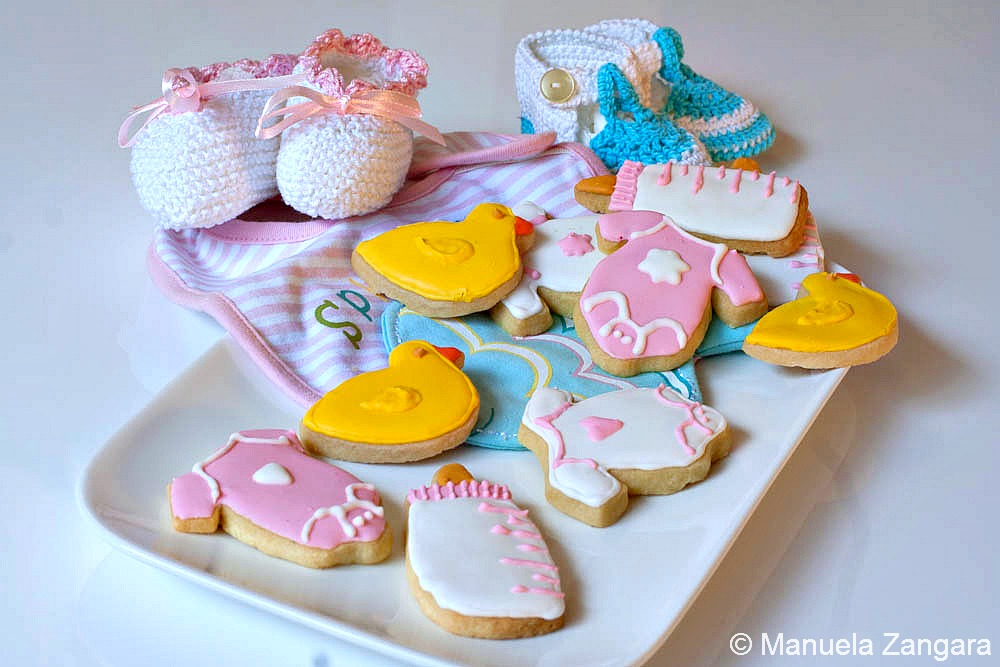 I made these shortbread cookies for a friend's baby shower. Her baby (a girl!) is due anytime when I write this and we can't wait to welcome her in our little circle of friends. The baby shower colours were pink and yellow, so I decided to make some ducks, some baby clothes and bottles in those colours. I also added white, as I think it is always a great colour and it would help breaking the "monotony" of the other 2 colours. I used shortbread cookies as a base to make these, as I love their buttery taste and then I decorated them with Royal Icing. I did not have any baby shower cookie cutters, so I made them myself out of card-board. This way, you can make any shape you like (booties, cradles, bassinets, teddies…) without having to spend a cent. 🙂 I also made some of my Vanilla and Lemon Mini Cupcakes and some other cupcakes decorated with Raspberry icing. I prepared a few more goodies for the baby shower, so stay tuned as I will be posting about them in the next couple of days! Enjoy and have fun creating your own cookies!
Ingredients:
1 batch of shortbread cookies, cut in baby shower themed shapes
Royal Icing
Food colouring
Cut out and bake the cookies as per this recipe.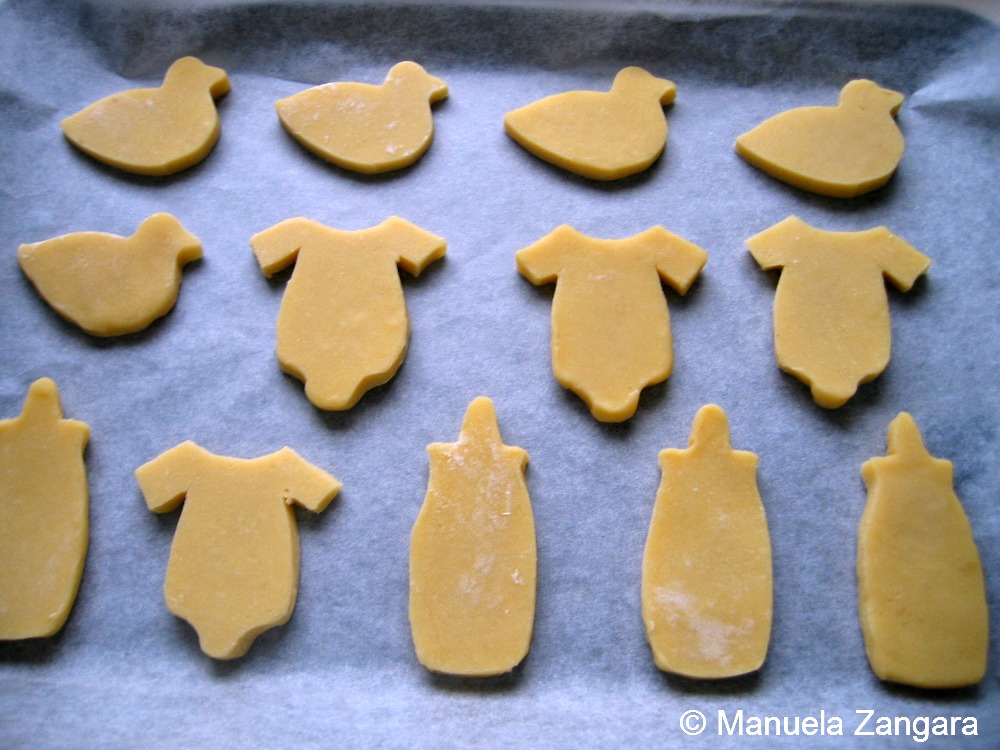 Once the cookies have cooled down, prepare the Royal Icing (you can find the recipe and a list of all the tools you need here) and colour it with food colouring (both gels and liquid).
The technique is the same as the one I use for sugar cookies.  You start by outlining the shapes with a very thin line of icing and then fill it in ("flooding"). Some people use a thinner consistency of icing to flood the cookies, but I used the same icing (a bit thicker) to outline and flood because it saved me time. Also, I did not have all the tools I needed (I only had a #2 tip and only 1 of those!), so I wanted to keep the icing types to a bare minimum. I also made my own piping bags with baking paper…
After flooding them, I let them dry for a couple of hours and then I used different colours to add more details.
Let them dry overnight before serving them.
Have fun!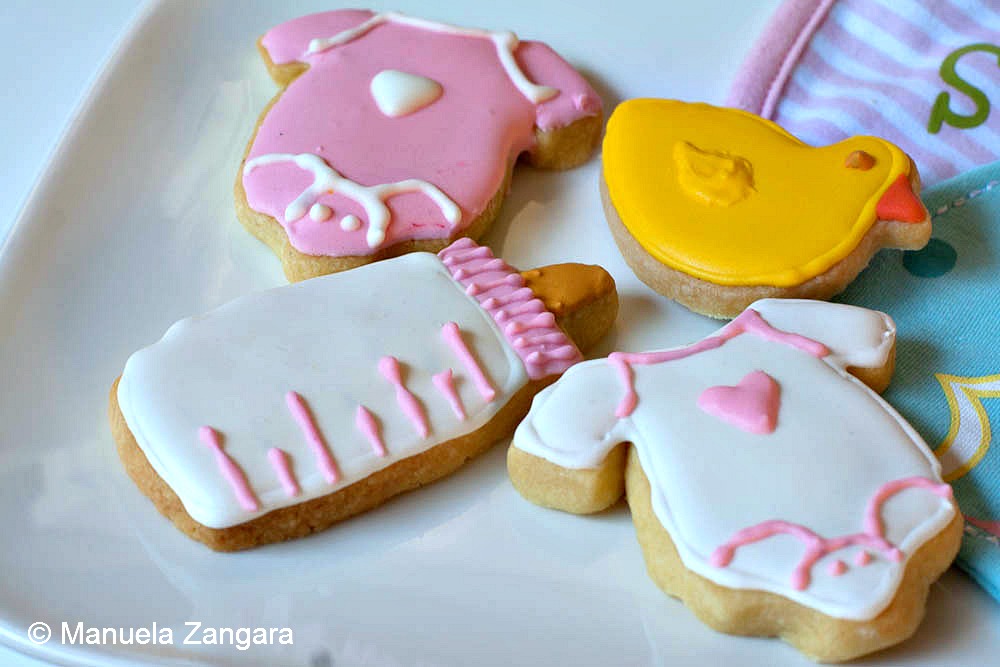 Related Posts: