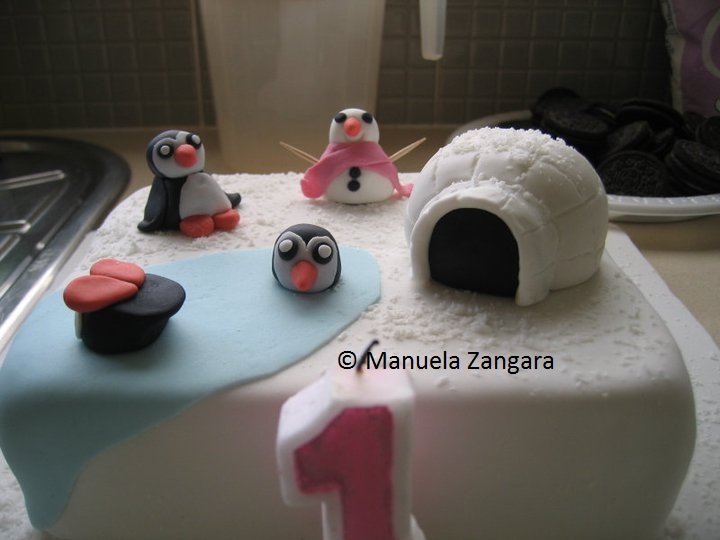 The second cake had to be just as "cute", but smaller and a little faster to make, as I did not have a lot of time to make it! I decided for a square cake with a snow/ice theme, so that I would not need to colour the fondant for the top of the cake!!! So, the rest came easy… it had to be a South Pole cake with penguins on it!
Again, I started with the decorations for the top:
An igloo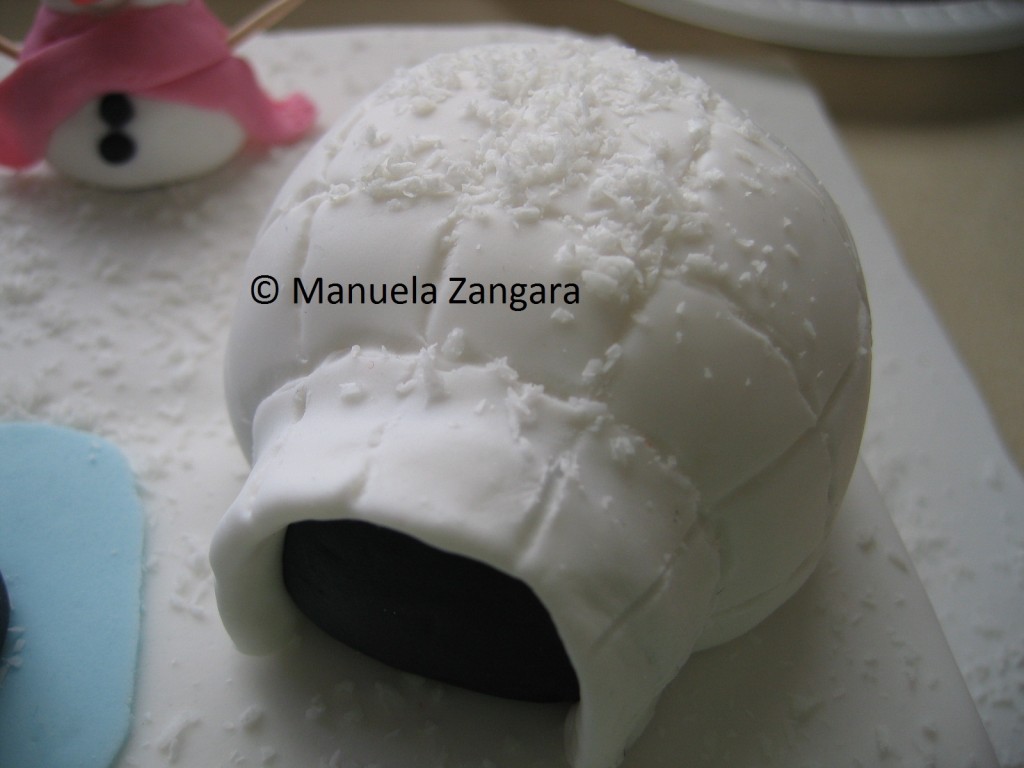 A snowman
A full penguin, for which I followed the very clear step by step instructions on a fantastic blog called Cakes And Kids:
2 half penguins to put in the sea (I had seen this in a picture from Cake Central and thought it was too cute not to give it a shot!)
I made these a few days before and kept them to harden.
2 days before the party I made the cake, I levelled it and crumb iced it with vanilla icing.
I then put it in the fridge to harden. This time I decided to work directly on the cake board as I did not want to have the board covered with a different colour fondant.
The day before the party, the cake was ready to be decorated. I rolled out a sheet of white fondant and covered the cake and the board with it. I also rolled a small piece of light blue fondant, cut out the "sea" and stuck it to the cake with a little water. Then I stuck the 2 half penguins on the water, the full penguin, the snowman and the igloo on the ice and sprinkled some desiccated coconut on the top to simulate fresh snow.
Here is the final result:

Related Posts: