I cannot believe that Christmas is almost here!  Like last year and the year before, I decided to make Christmas gifts for my friends by hand.
This time, I decided to make 3 different goodies.
I started by making some home-made Baileys and gave everyone a bottle of it.
Then, I made some Chocolate Fudge with my favourite recipe… it is always delicious and it is hard to stop at just one piece!
And last, but not least… I added some of my Soft Vanilla & Pink Salt Caramels.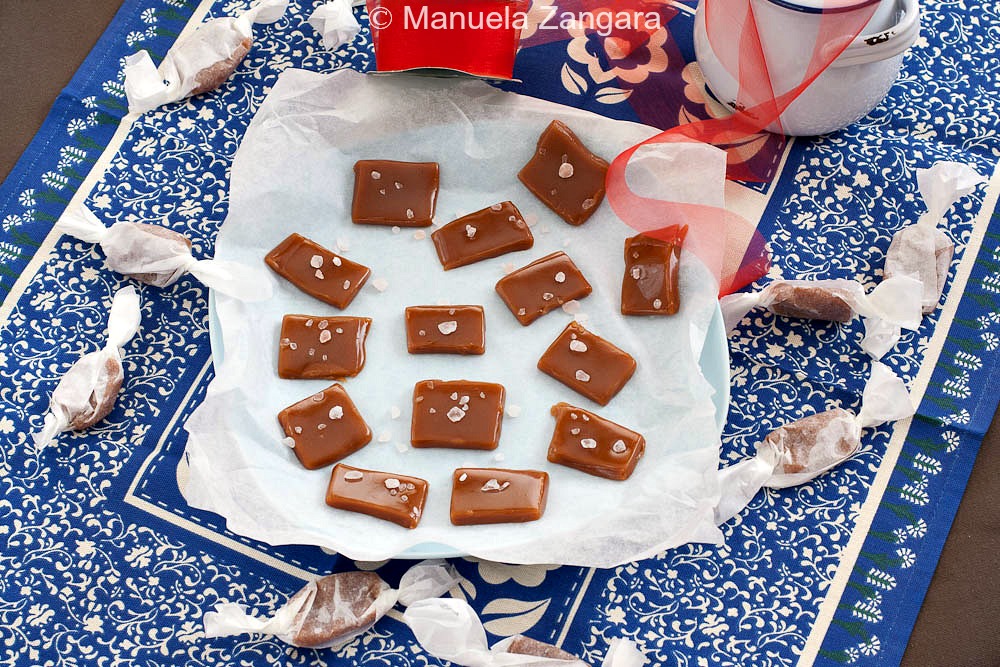 I then wrapped them all individually and added some tags with the name of each item.
And then made a big parcel with all of them (adding something for the the kids too)!
Merry Christmas everyone!!!
For more gift ideas, check out this and this.

Related Posts: