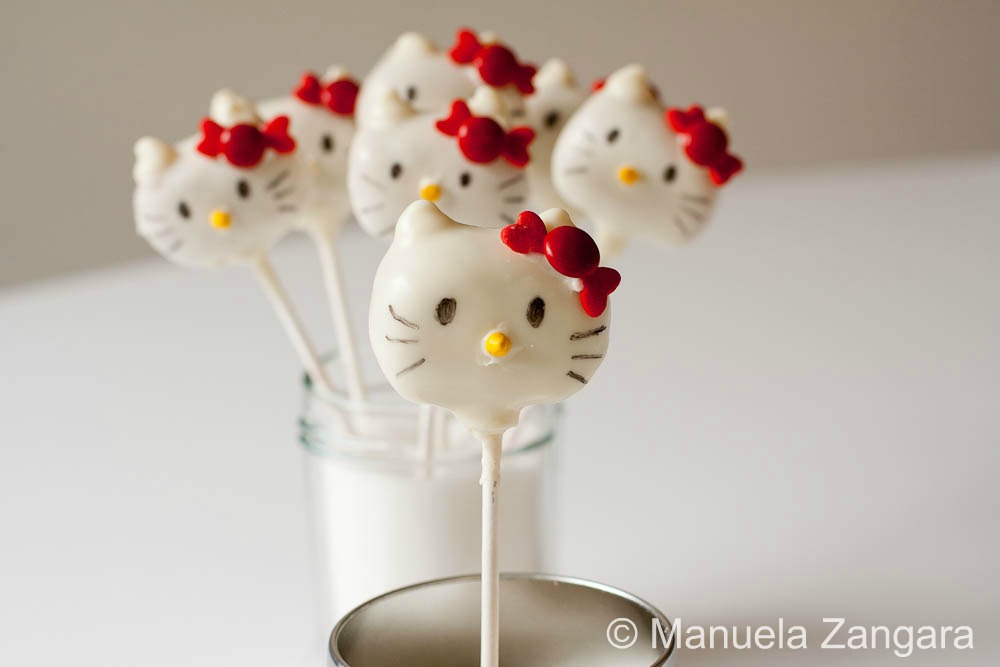 I love Hello Kitty, I always have.  When I saw these on Bakerella's website, it was love at first sight!  I knew I had to make them!  So I made a list of all the ingredients required and managed to find them (some were harder than others)!  I thought of making these to give to Victoria's school mates, instead of the usual goodie bag, which meant making 20.  As I could not find enough white to cover all 20 of them, I made 15 white Kitty's for the boys and 5 pink Kitty's for the girls.  Yes, you read right… there are 15 boys and only 5 girls in her class!!!!  I then covered each of them with a transparent cello bag and tied it with a coloured ribbon.  These were so much fun to make!
Recipe adapted from Bakerella
Ingredients: (makes 25)
25 cake pops shaped into semi-flat ovals
White Candy Melts
Mini Red m & m's (chocolate)
Red Jumbo Heart Sprinkles
Yellow Rainbow Chip Sprinkles
Black Edible Ink Pen
White Chocolate Chips
Make the cake pop mix and shape into semi-flat oval shapes to make the Kitty's face.
Put the cake pops on baking paper.  Keep them in the freezer for 15 minutes and start preparing the candy coating.
Melt it following the instructions on the package (I microwave them as I find it easier).  Also make sure you use a deep enough plastic container to melt the candy so you can dip the candy pops in it.
When ready, take all the balls out of the freezer and put them in the fridge.  Keep only 5 on the benchtop and start working with these.  Take some white chocolate chips and attach two of them on each Kitty heads with a little candy melt to make the ears.  Let them dry.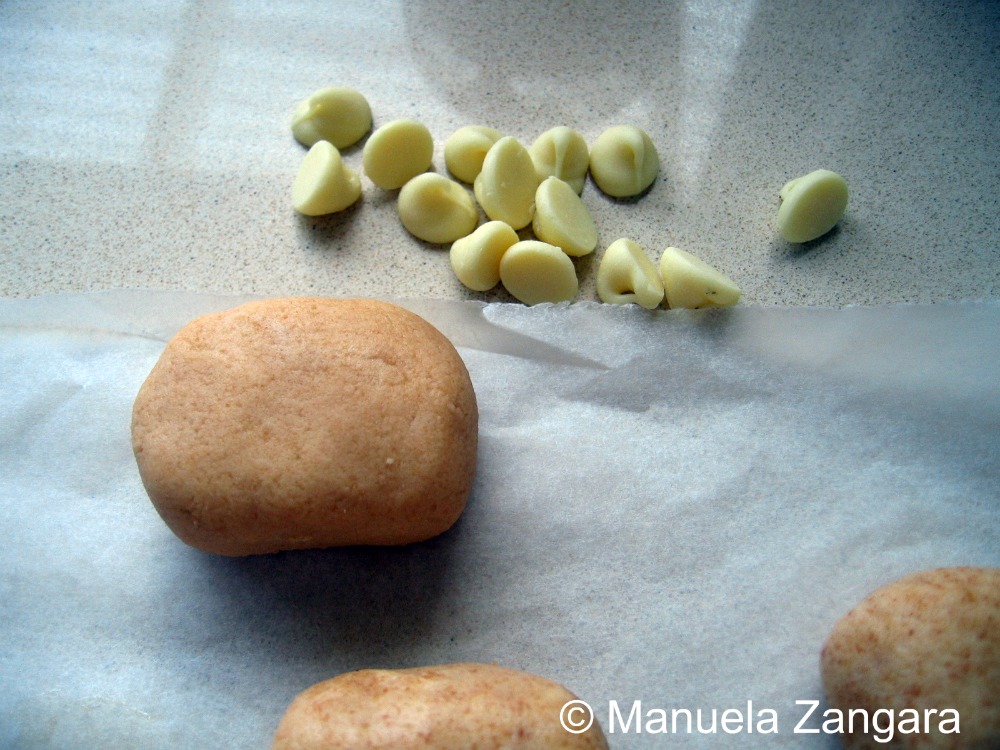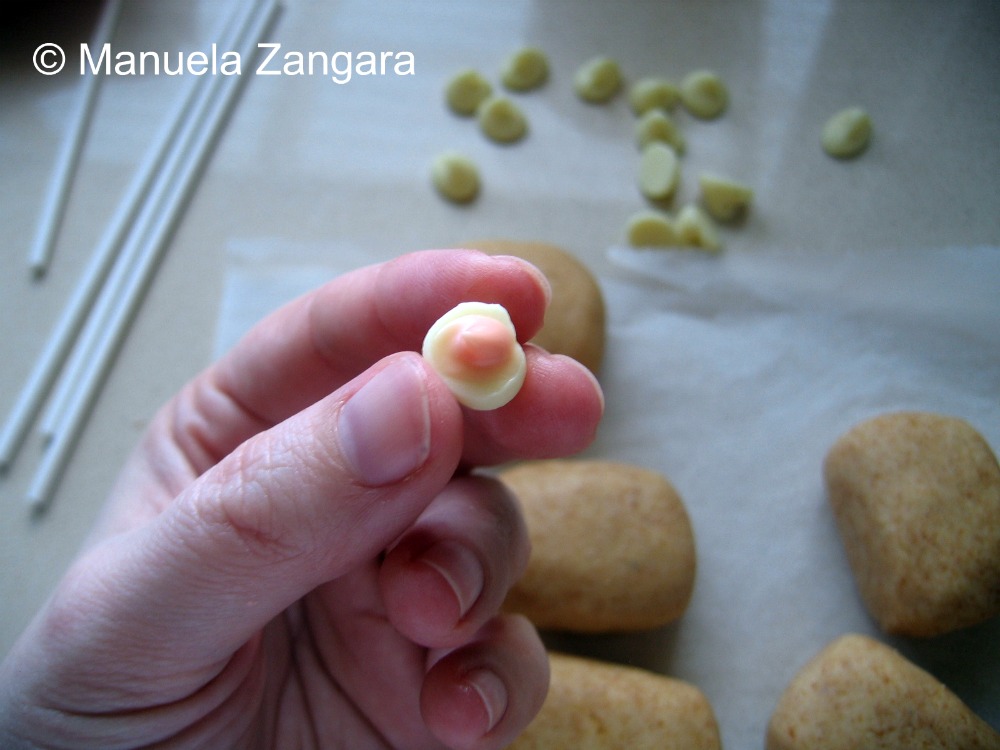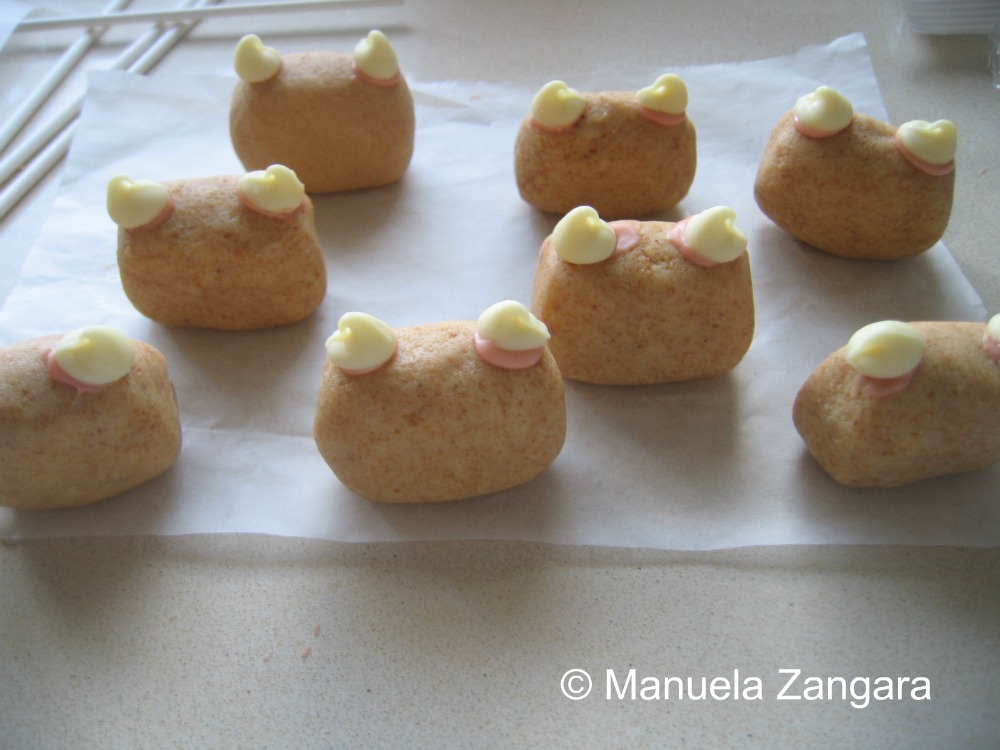 Take a pop stick and dip it in the candy melt (2 cm).  Insert it in the cake pops no more than halfway through and keep it aside.  Do that for all 5 pops.
Then take the first cake pop and dip it into the candy melt.  Make sure it is fully submerged and that the candy coats the stick.  Then pull it out in one movement and remove the excess coating by tapping the left hand on your right wrist and turning the pop at the same time so that the coating gets evenly distributed.
Then put it vertically on a piece of Styrofoam to dry.
When dry, you can decorate the Kitty's faces.  Use the Red Jumbo Heart Sprinkles and the Mini Red m&m's to make the bow and the Yellow Rainbow Chip Sprinkles for the nose.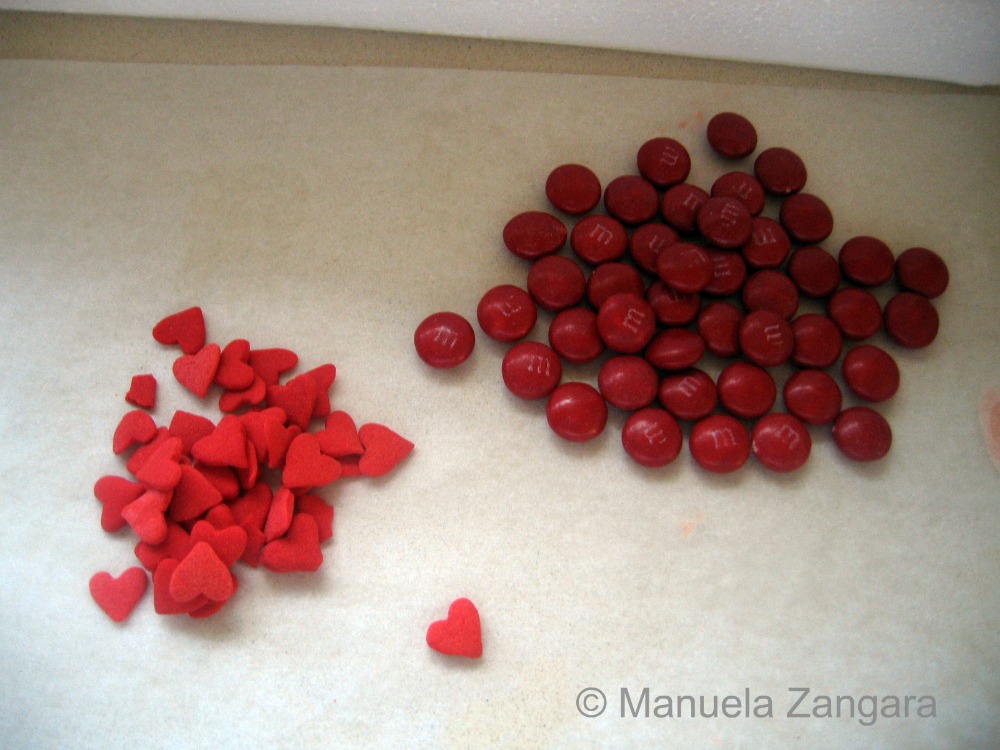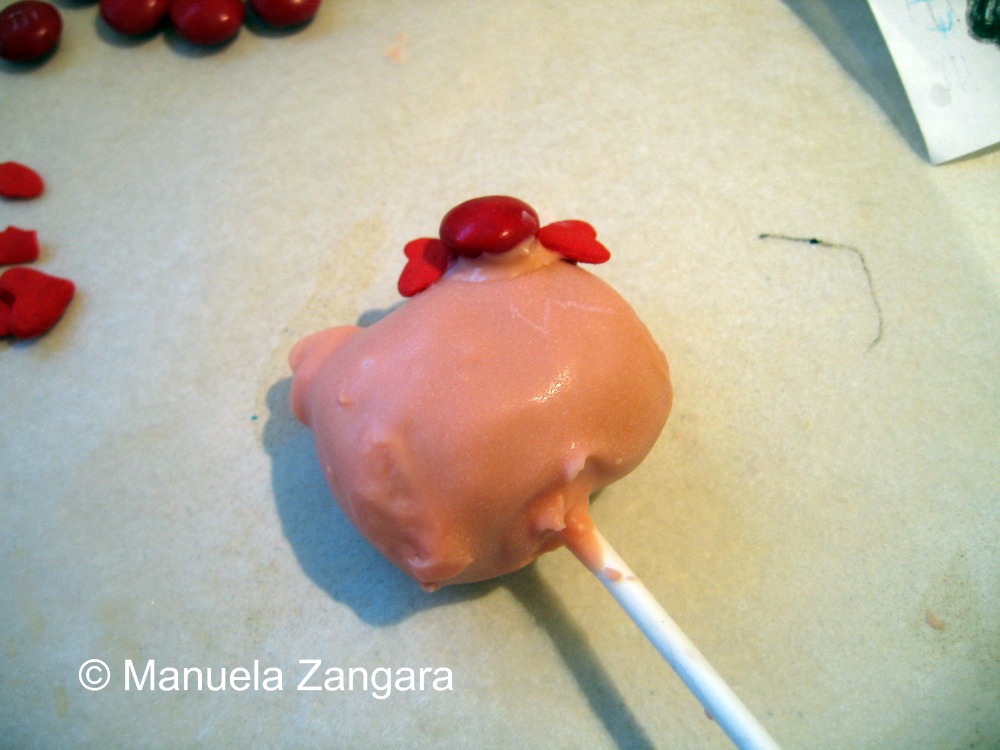 Using a Black Edible Ink Pen, draw the eyes and the whiskers.
Repeat for all the remaining cake pops.
If you give them as presents, wrap them in small transparent cello bags/sachets and tie them with colourful ribbons.

Related Posts: