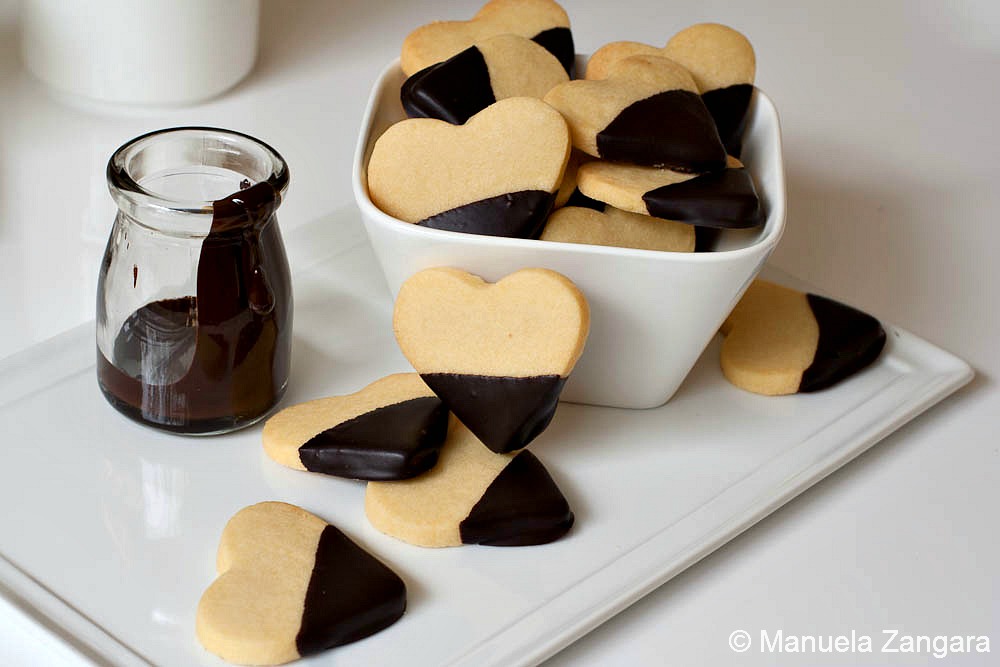 I made these heart shaped cookies, to take to a charity tea party that was organised in the neighbourhood.  The aim of the event was to raise money and awareness about cancer and it was also a beautiful way to socialise with our neighbours.  I had planned to dip the cookies in white chocolate mixed with raspberry essence… so they would be pink.  But something did not work and when I added the essence to the white chocolate, it hardened…  I did not have much time to try again, so I decided to stick to a classic and dip them in dark chocolate.  Nobody at the tea party seemed to mind and they were eaten pretty fast! 🙂  I have to say, I really liked them too.  I love shortbread… and chocolate makes everything better, doesn't it??  Enjoy them with a hot cup of tea!

Recipe adapted from Savoring Simplicity 
Ingredients:
1 batch of shortbread cookies, cut in a heart shape
180 gms – 6 oz. dark chocolate, melted
Once the cookies have cooled down, melt the chocolate over a double boiler.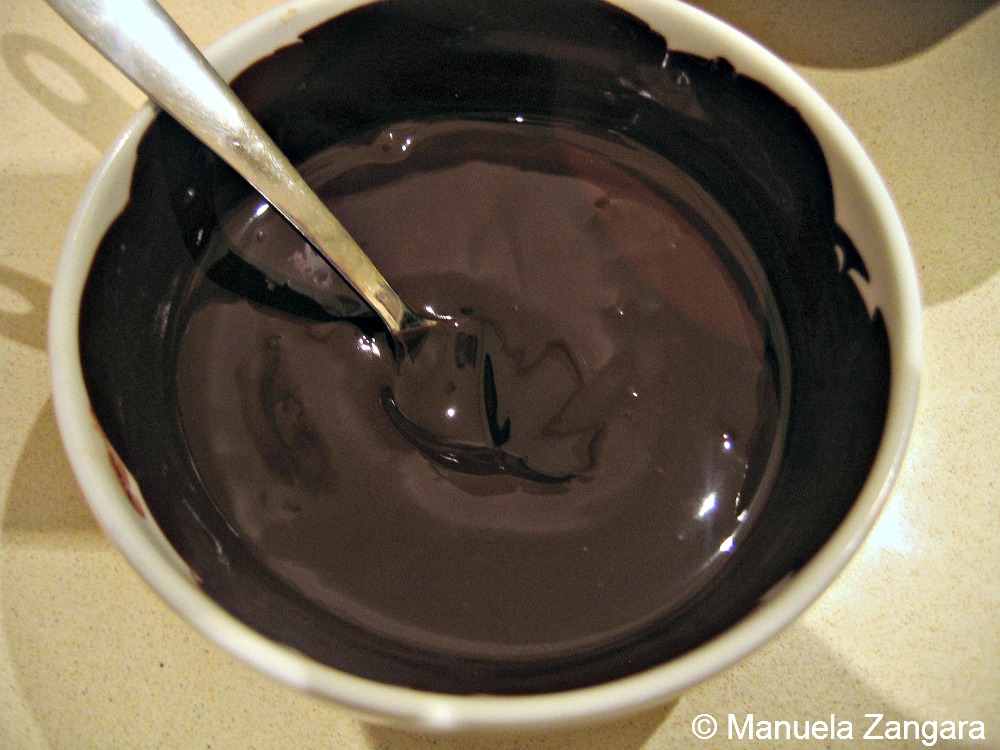 Dip one end of each cookie in the melted chocolate and place it on a tray lined with baking paper.
When you have done that for all the cookies, put the tray in the fridge for about 10 minutes, or until the chocolate has hardened.
Enjoy with a hot cup of tea!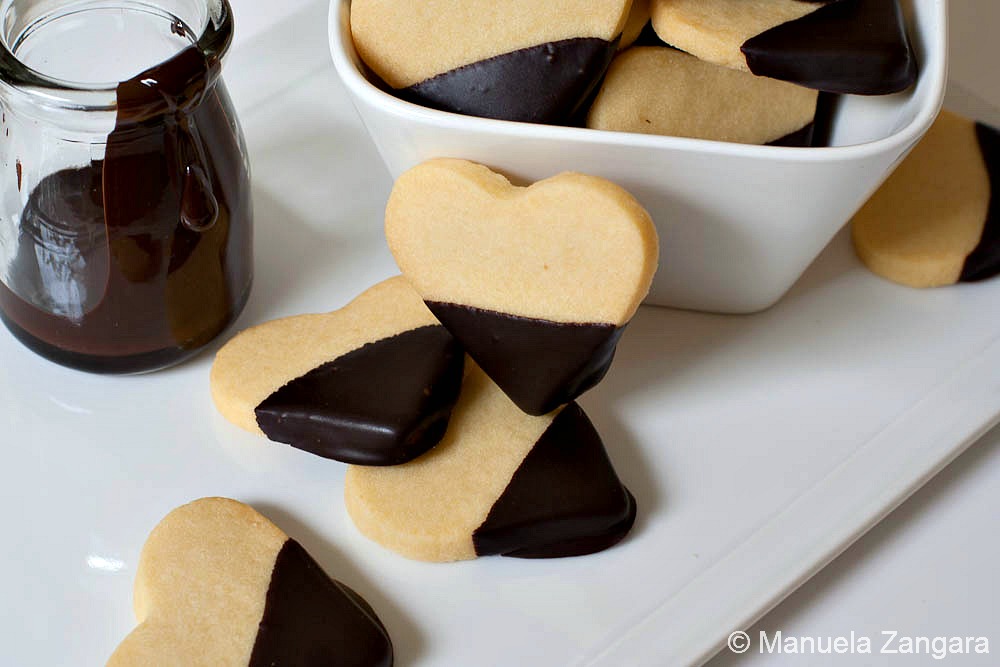 Related Posts: