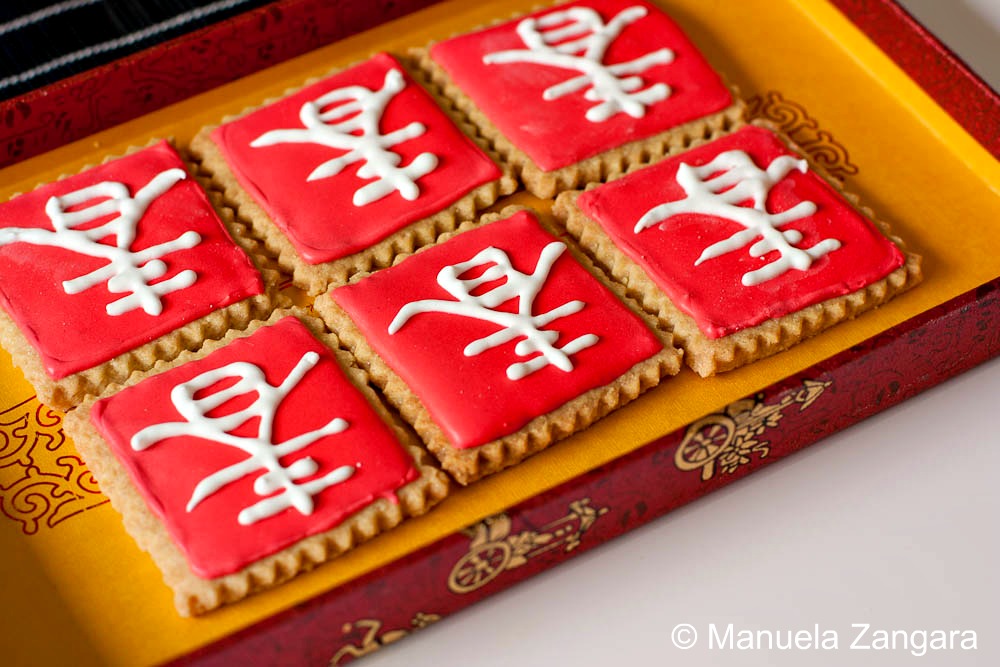 I made these cookies to celebrate Chinese New Year!  A few days ago I stumbled onto this fantastic blog called Cute Food for Kids and I could not resist making these!
I made the cookies following this recipe, but I added a tsp of Chinese 5 spice to the dough, just to give it a little kick.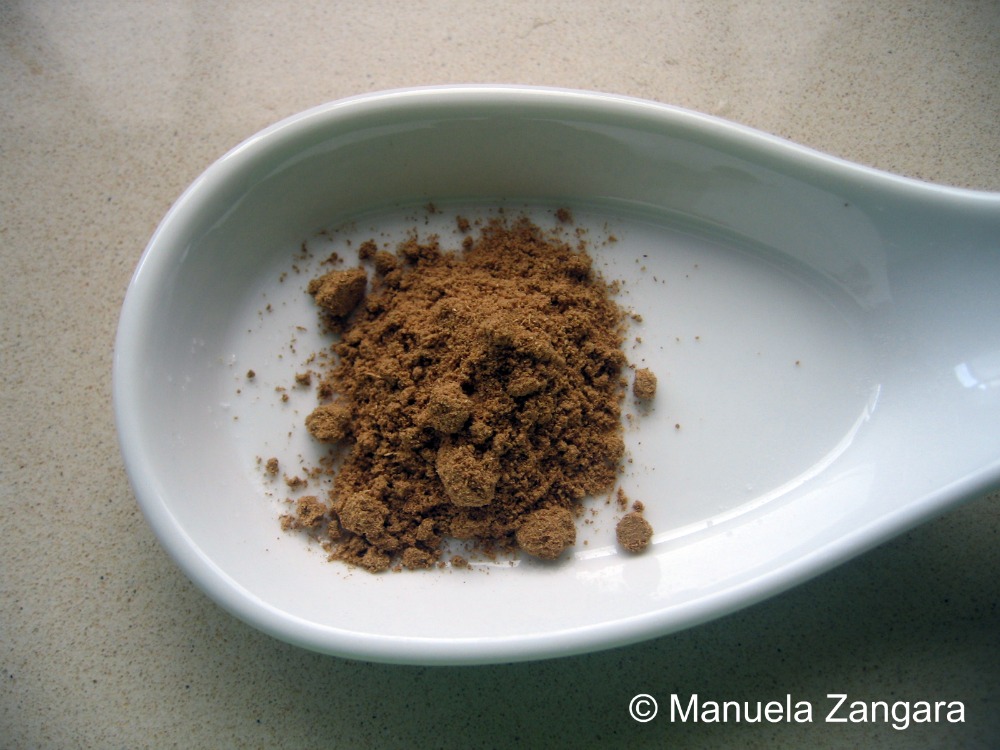 I cut the cookies out using a pasta cutter.
I decorated them with Royal Icing (you can find the recipe here) and coloured it with food colouring (both gels and liquid).
You start by outlining the shapes with a very thin line of icing and then fill it in ("flooding").  Some people use a thinner consistency of icing to flood the cookies, but I used the same icing (a bit thicker) to outline and flood because it saved me time.  Also, these cookies were a spur of the moment idea so I did not have all the tools I needed (I only had a #2 tip and only 1 of those!), so I wanted to keep the icing types to a bare minimum.
After flooding them, I waited for them to dry and then I wrote "spring" in Chinese on the top.
Tiffany, the author of Cute Food for Kids, says that "the basic rule of Chinese writing is from top to bottom; left to right; outside to inside"… like this:
Tiffany also says that these cookies are supposed to be served upside down "since the the character for "upside down" in Chinese sounds the same as the character for "arrival".  An upside down spring implies spring has arrived!"… how cool is that??
Happy Chinese New Year everyone!

Related Posts: