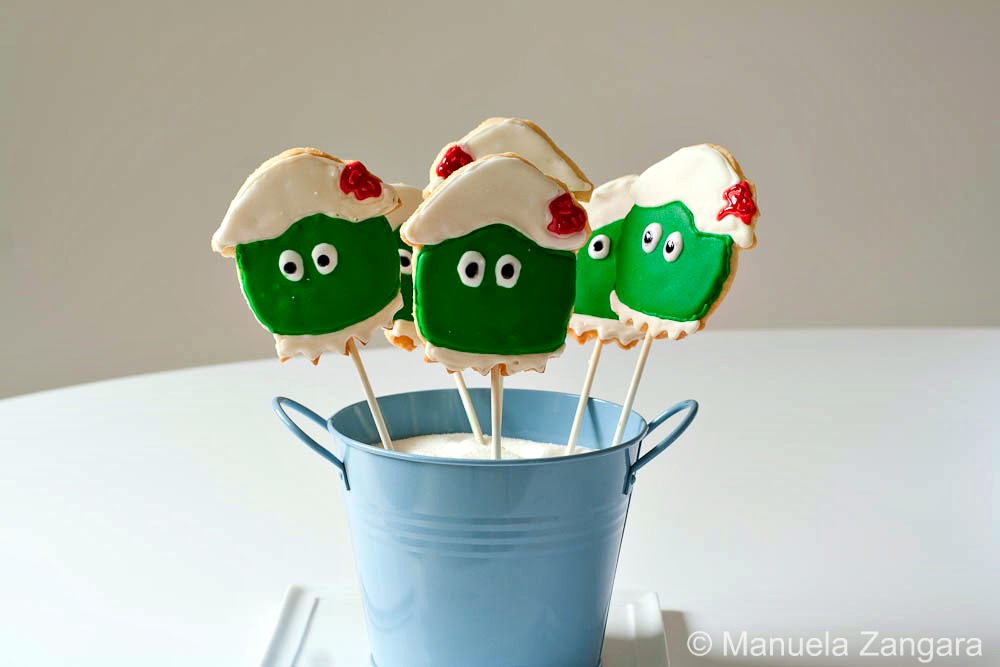 I made these for my daughter Georgia's 2nd birthday party.  She loves Dorothy the Dinosaur, so I happily obliged.  I made sugar cookies following this recipe and I cut them out using a Dorothy cartboard shape that I had made for this purpose.
I decided to make "cookie pops", so I just inserted a pop stick into the cookies after cutting them out.  Do this slowly so you don't break the dough.  Also, you may want to keep your cookies a bit thicker, just to make sure that they don't break.
Put the cookie dough shapes back into the freezer for 10 minutes to 15 minutes to chill again (or you can keep them in the fridge for longer, depending on how warm it is where you live).  They will then hold their shape better when baked.
Bake in a pre-heated oven at 175°C – 350°F for 8 to 12 minutes (I kept mine 12 minutes as they were quite large and thick) or until the edges become golden brown.
Let the cookies cool to room temperature and then decorate them.
I decorated them with Royal Icing (you can find the recipe and a list of all the tools you need here) and coloured it with food colouring (both gels and liquid).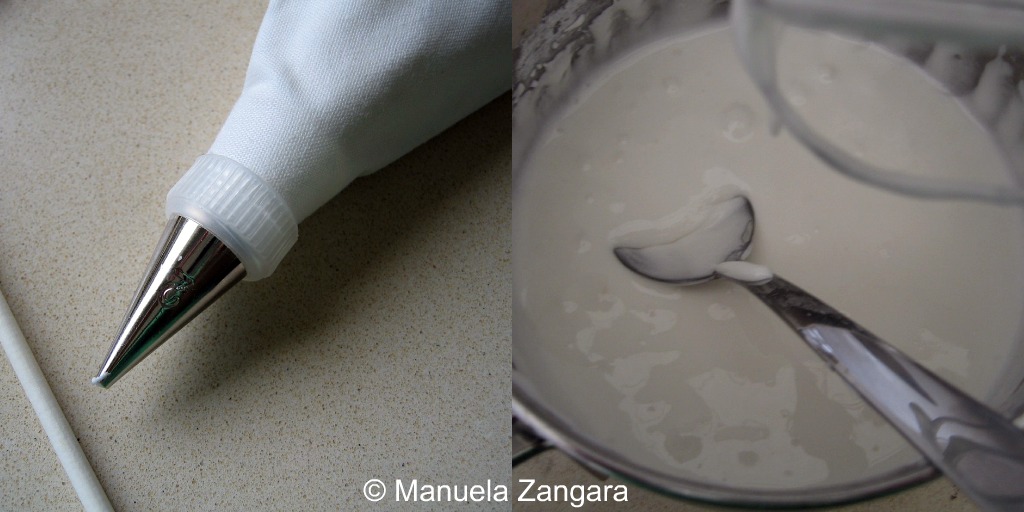 You start by outlining the shapes with a very thin line of icing and then fill it in ("flooding").
Some people use a thinner consistency of icing to flood the cookies, but I followed Marian's suggestion (Sweetopia) and used the same icing (a bit thicker) to outline and flood because it saved me time.  Also, these cookies were a spur of the moment idea so I did not have all the tools I needed (I only had a #2 tip and only 1 of those!), so I wanted to keep the icing types to a bare minimum.
Anyhow, I was quite satisfied with the results!  And had lots of fun!
Also, check out my Heart shaped sugar cookies!
I am linking this recipe to #cookielove!  Make sure to click on the link to check out all the other amazing cookie recipes! 🙂

Related Posts: