I have always wanted to make Christmas presents by myself… I mean, to make them with my own hands.  But I never really got around to doing it.  I just thought it would be too hard or time consuming and when you have a busy life (with 2 very young children), you just cannot "waste" your time with "superfluous" activities.
This year though, I was in a particularly creative mood.  My youngest daughter was turning 1 in December and we had 2 parties to celebrate this special event.  I made 2 fondant decorated cakes for the birthday parties, so I decided to put my creativity to another test and I took the plunge.  I just thought the parties would be the right occasion to give our closest friends something special for Christmas.
After thinking a bit about it, I decided to make some sweets.  They had to be easy and fast to prepare (I still had 2 parties to organize!), but yummy and presentable at the same time.  In the end I chose Baci di Dama (Lady's kisses), Salame di cioccolato (Chocolate salami), and Beijinhos de Coco (Little coconut kisses).  The first 2 are Italian, while the latter is Brazilian… but they have 1 crucial common trait: they are very fast to make!
I then purchased some take-away-like transparent boxes and some red transparent cellophane paper from a local party shop.  I also got some presents tags and ribbons, to personalize each parcel.  Almost all our friends have very young children, so I included a small musical Christmas tree decoration for each child.  I also wrote a note explaining what was inside the parcels and what ingredients l had used to make the sweets, just in case our friends had any food intolerance that I was not aware of.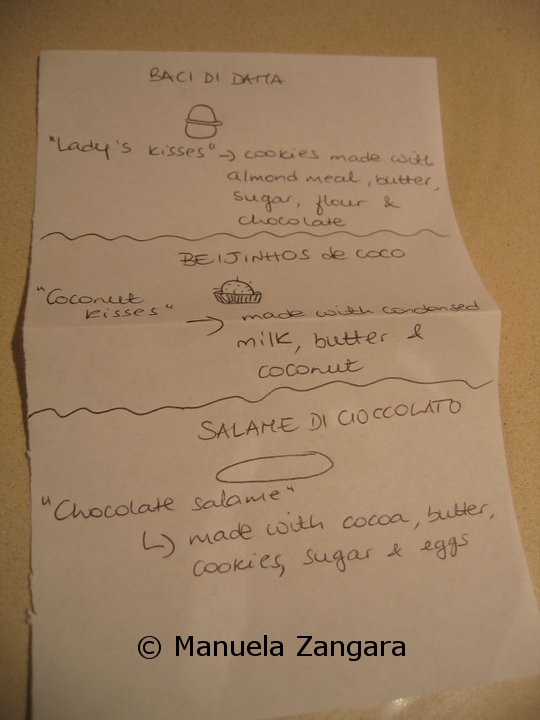 I put some Baci di Dama and Beijinhos de Coco in a box each.  I wrapped the Chocolate salamis in foil…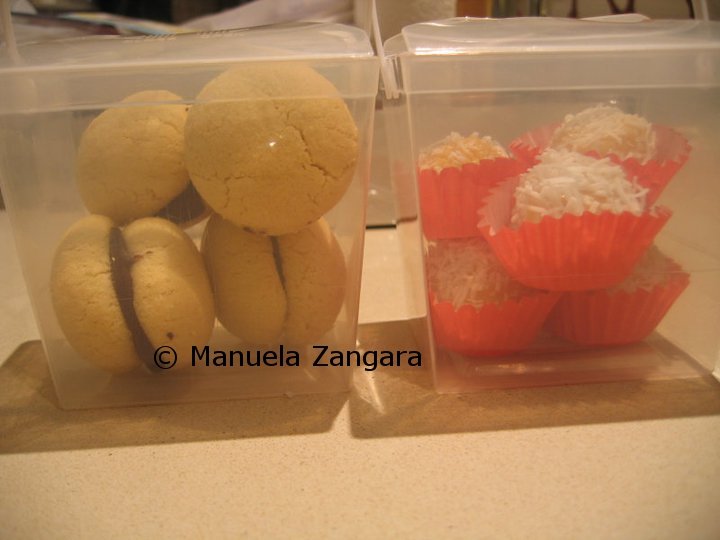 and then made the parcels with the cellophane paper and the ribbons.  I wrote the names of our friends on the tags and attached them to the parcels.  Here is the final result: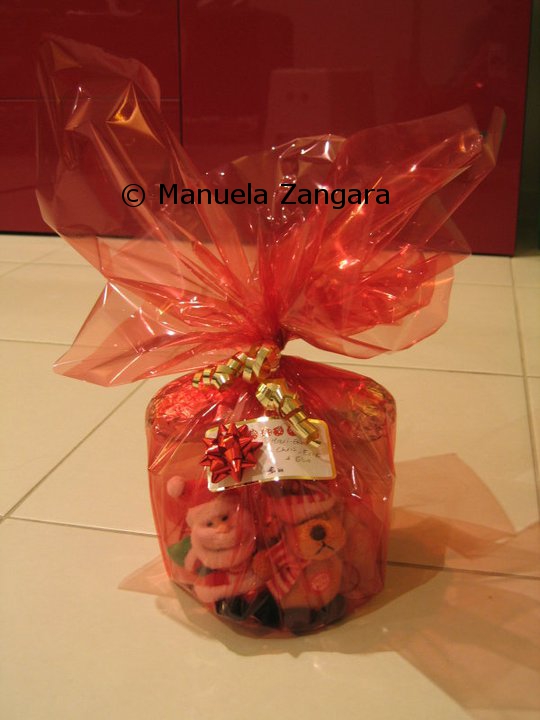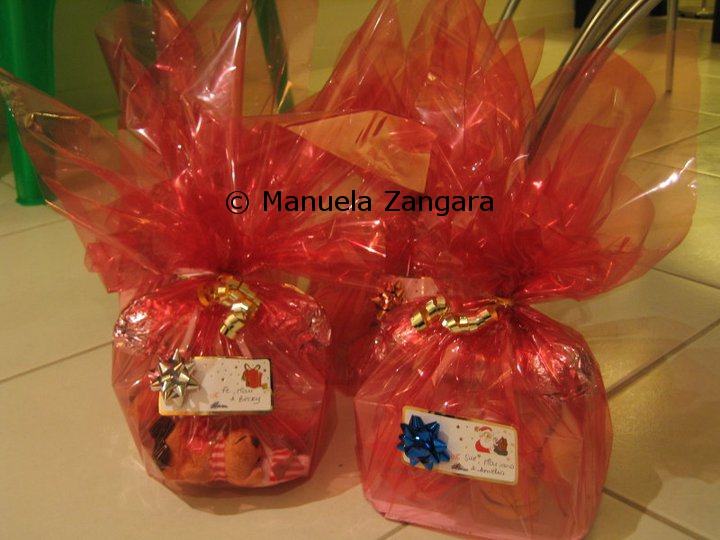 It didn't take much time at all.  The only time consuming activity was searching for the right boxes and paper!  Now that I know where to find them… it is going to be even easier and faster to make my own presents.  In fact, l already have a few ideas in mind for the next time!

Related Posts: