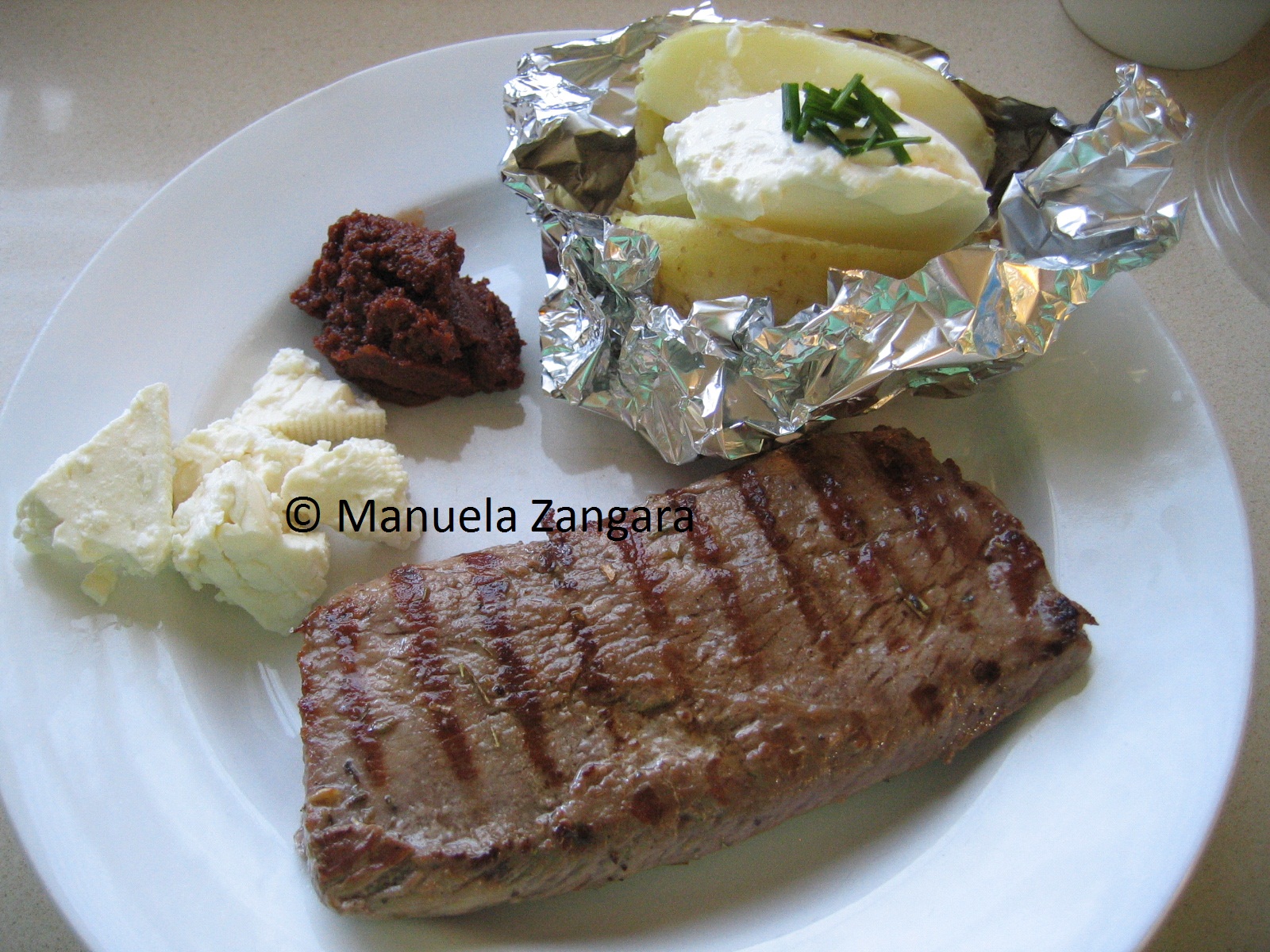 Being that Easter will be here in 2 days, I thought of making a lamb dish for Easter.  In Italy we traditionally eat lamb for Easter.  I have to admit that while growing up I did not like lamb.  I thought it tasted too strong… I changed my mind when I met my husband and started eating Indian dishes made with lamb.  I could not believe that I was actually enjoying eating lamb!  Then we moved to Australia, where you actually find the best lamb in the world!  Since then, I started cooking lamb in all sorts of ways.  This recipe has been adapted from a couple of recipes that I had found online 2 or 3 years ago and could not find anymore.  It is very simple, quick and tasty: a nice change from the usual beef steaks.  Enjoy!
Ingredients for 4 persons:
4 eye of loin lamb steaks
Juice of 1 lemon
2 cloves of garlic, halved
1 tsp dry Mediterranean herbs mix
2 tbsp extra virgin olive oil
Salt
Pepper
Feta (I like sheep milk feta)
Sun dried tomato paté (I use the "Sacla" brand which is Italian and available here in Sydney, and you can use any other brand that makes a similar paté – or you can make your own)
4 medium potatoes
Sour cream
Chives
Put the garlic, lemon juice, extra virgin olive oil, dry herbs, salt and pepper in a bowl.
Mix and add the lamb steaks.  Marinate for 20 minutes turning them over once after 10 minutes.
Cook them on a very hot griddle pan (or on the BBQ).  They are best eaten rare or medium rare (cook them for 2 minutes on one side and 1 minute on the other side).
Add salt to taste.  Put the lamb steaks on a warm plate, cover them loosely with aluminium foil and let them rest for 3 to 5 minutes.  They are now ready to be served.
In the meantime, prepare the baked potatoes.  You can make these the traditional way or, like me, in the microwave.  Wash them and dry them well.  Put them in a microwave safe container and cover them with a lid.  Cook them for 5 to 7 minutes depending on the size (and number) of the potatoes.  When cooked, wrap them in foil to keep them warm.
Serve the lamb steaks with sundried tomato paté, feta and the baked potato on the side.   You can dress the baked potatoes with sour cream and chives or anything you like.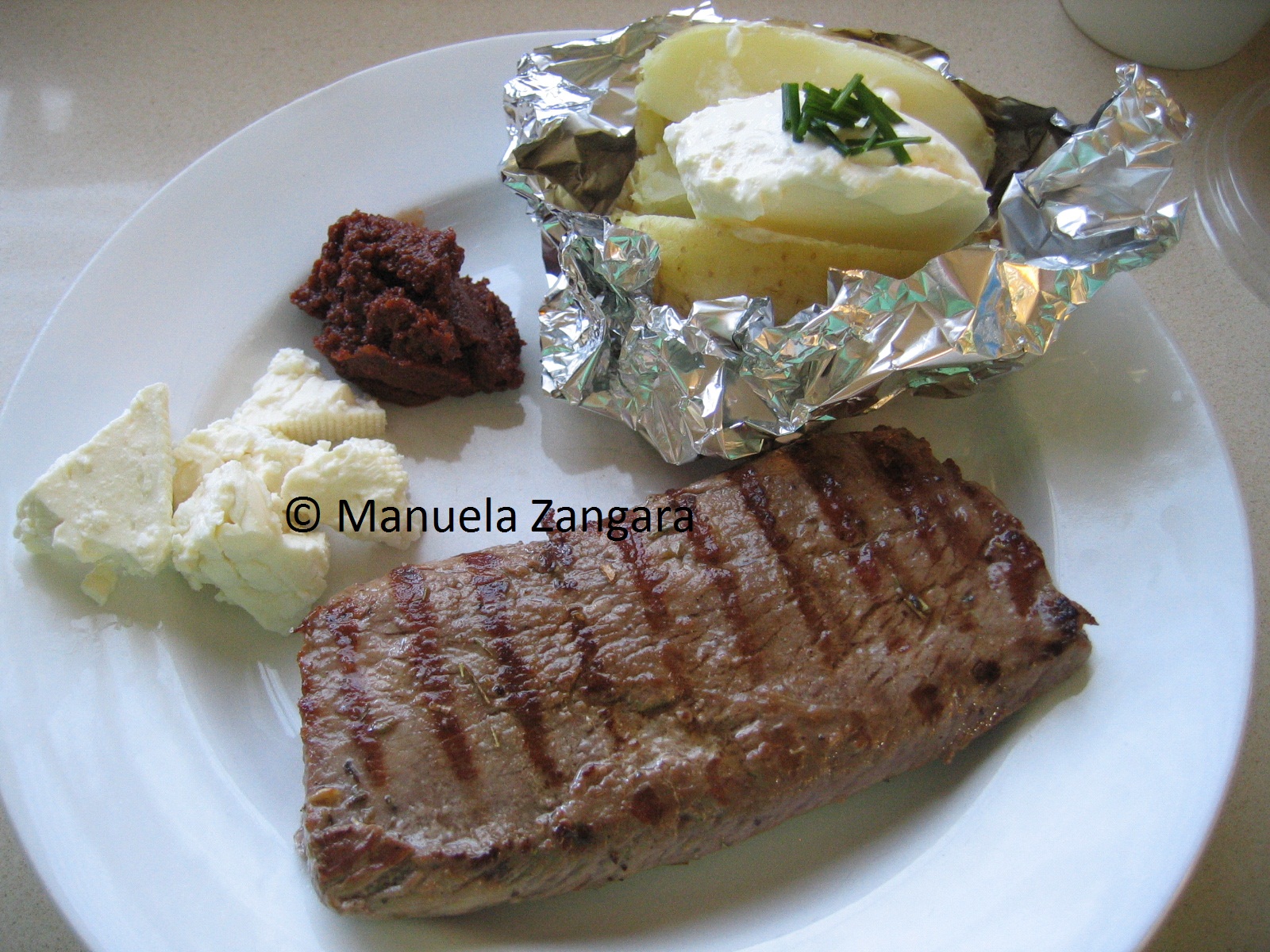 Related Posts: