During our 9-day road trip to New Zealand's South Island, we spent 3 nights in Queenstown and used it as the base to explore the surrounding areas, Wanaka included. Today I will share with you my Wanaka – New Zealand Guide in the hope that you can find it useful to organise your own holiday.

You can also sleep in Wanaka if you are so inclined. We decided to stay in Queenstown because we didn't feel like changing hotels each night.
SIGHTSEEING
Wanaka is located on the southern end of its namesake lake with views of snow-capped mountains. It's the gateway to the Southern Alps' Mount Aspiring National Park. Also, Treble Cone and Cardrona ski resorts are nearby.
CARDRONA AND THE CARDRONA BRA FENCE
On our way between Queenstown and Wanaka, we passed through Cardrona. It is a little town with plenty of old buildings.
It's quite cute!
The Cardrona Bra Fence is an attention-grabbing tourist attraction that helps raise awareness and funds for the Breast Cancer Foundation of New Zealand. You can donate a bra or better yet some money too!
You can't miss it, as it is along the road.
#THATWANAKATREE
This tree in the lake is probably the most photographed and instagrammed highlight of Wanaka.
I must admit it is very photogenic and it makes for some nice shots.
However, there is plenty of people around it… so don't expect it to be quiet and try and get there early!
HIKING
This area is very famous for its amazing hiking tracks, especially the Roys Peak Track and the Rob Roy Glacier Track. Unfortunately, they were both closed when we visited… so make sure to check before you go.
Roys Peak Track
It is a half-day walk that will give you magnificent views of Wanaka, the lake and the Southern Alps.
Rob Roy Glacier Track
It is a half-day walk that leads you into Mount Aspiring National Park, an amazing world of mountains, glaciers, river valleys, and alpine lakes.
Mt. Iron Track
We did this!! It is one of Wanaka's most popular short walks with spectacular views.
Mount Iron is an impressive, glacier-carved, 240-metre rocky knoll. From its summit, you can see Lakes Wanaka and Hawea, the Cardrona and Upper Clutha Valleys and all the surrounding peaks, many of them in Mount Aspiring National Park in the west.
Impressive!
It takes 1.5 hours and it is about 4.5 km – some parts are quite steep.
Diamond Lakes
This track winds up to a lookout above Diamond Lake. Beyond here, there's a choice of the Lake Wanaka Lookout, off to the right or to Rocky Mountain's 775-metre summit via a loop track.
Spectacular views include Lake Wanaka and a skyline dominated by the surrounding peaks. The distinct shape of Mt Aspiring lies to the west.
Diamond Lake Circuit Track return is 45 minutes / 2.5km (easy)
Diamond Lake Lookout return is 1 hour / 2 km (easy-moderate, lots of stairs)
Lake Wanaka Lookout return is 2 hours / 5 km (easy-moderate)
Rocky Mountain Summit Track return is 3 hours / 7 km (moderate-hard)
FOOD
We stayed in Queenstown for 3 nights and we always had breakfast and dinner at the Mercure. That was mainly because all the places we wanted to try were booked out – it was Easter after all. However, we were also impressed by the food at the Mercure, so we did not really mind at all.
BREAKFAST
Breakfast was good and with a view.
There were both cooked and cold food items to choose from.
I particularly liked the smoked salmon.
And the pastries.
DINNER
We tried a few different dishes and they were all good. We had delicious soups like this Pumpkin Soup.
And this Cauliflower Soup.
We had some delicious steaks, cooked to perfection.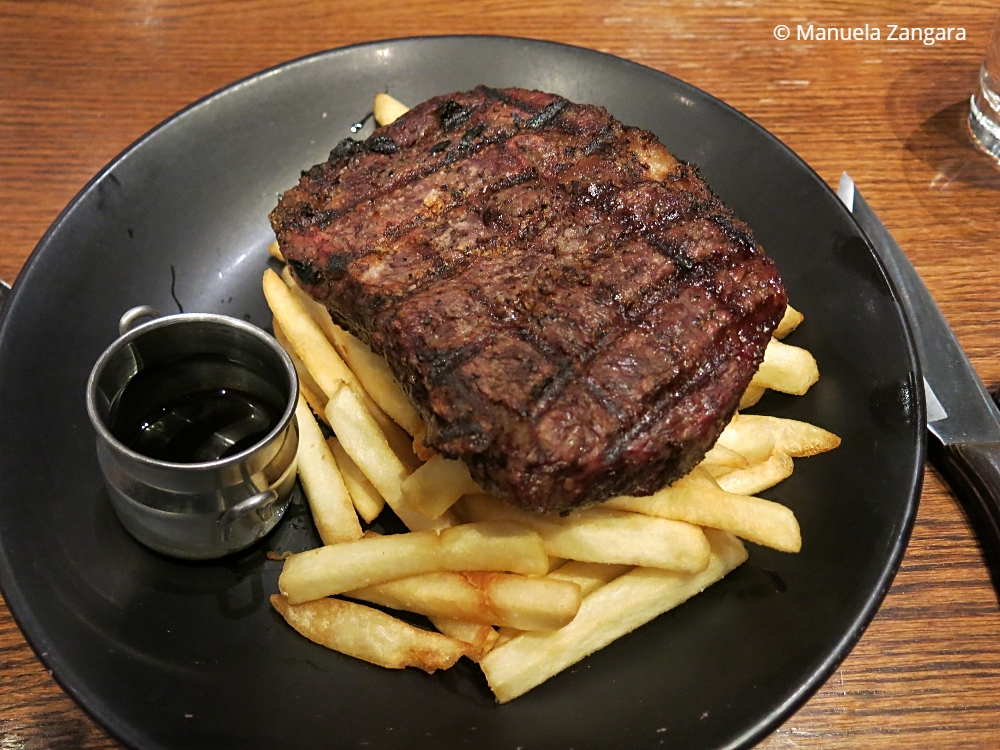 And this amazing Duo of Lamb – pistachio crumbed rack and braised lamb leg filo pastry with apricot gel and vegetables.
To me though, the highlight was dessert. I completely fell in love with their Baked Lemon Curd with pastry crumbs, meringues, and dehydrated berries. YUM!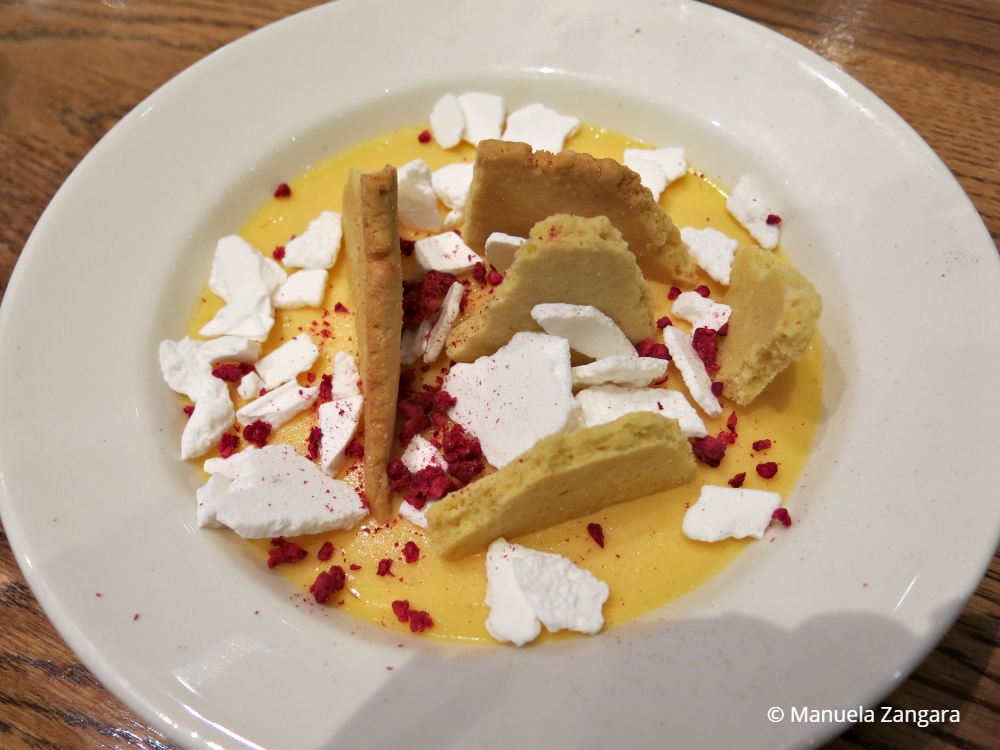 The kids enjoyed their kids' meals too with Chicken Nuggets.
Beef Sliders.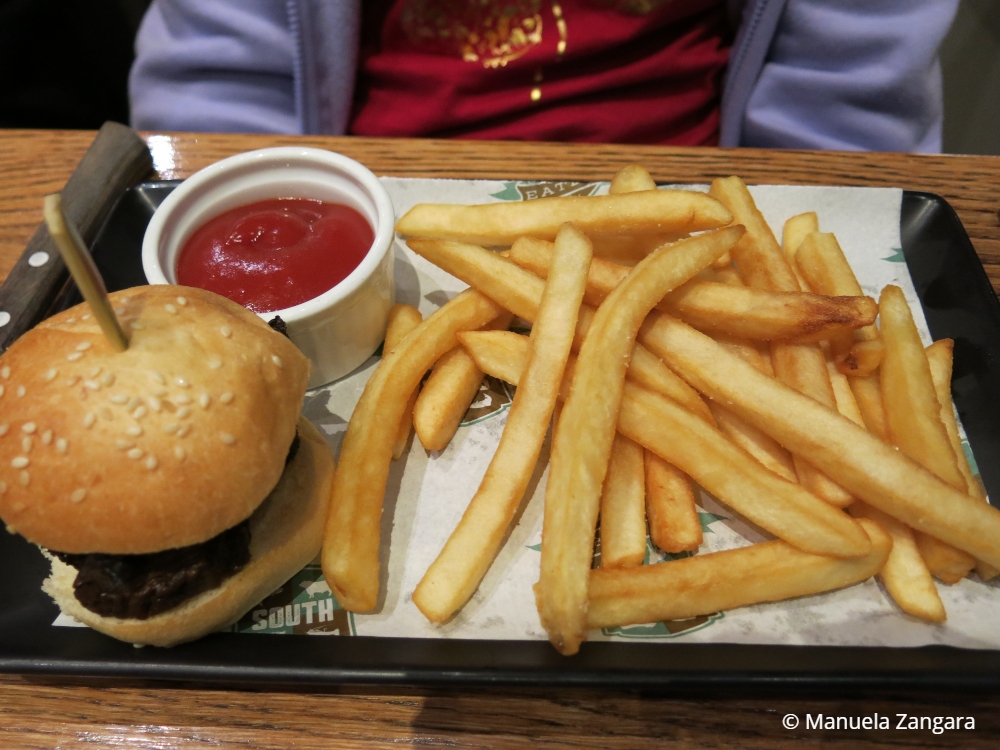 And ice cream.
LUNCH
We tried Ferburger's meat pies. It's a classic in Queenstown and both pies and burgers are very popular.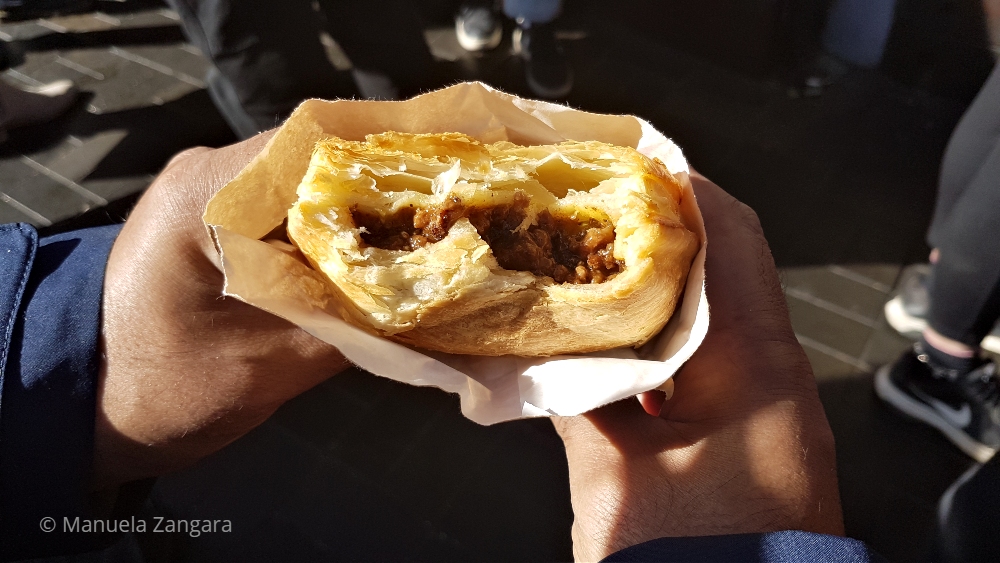 The queue is always long, but the food is delicious. Absolutely worth it!
ACCOMMODATION
We stayed at the Mercure.
We stayed in a Superior Lake View Room with 2 Queen Beds, which was perfect for the 4 of us.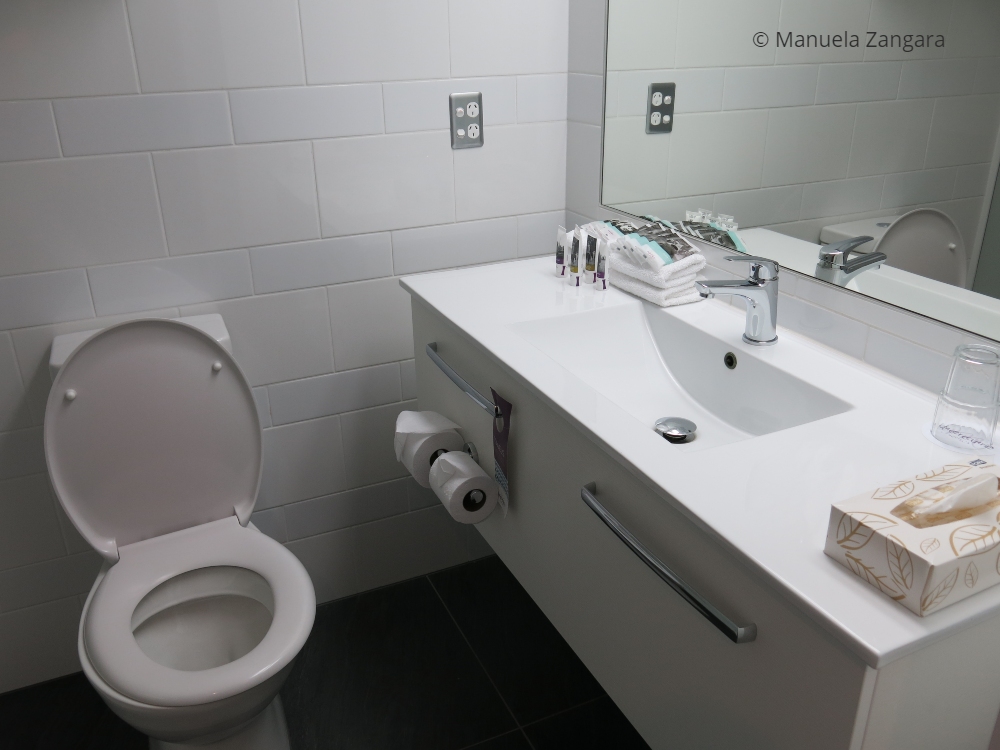 This was the view from our room.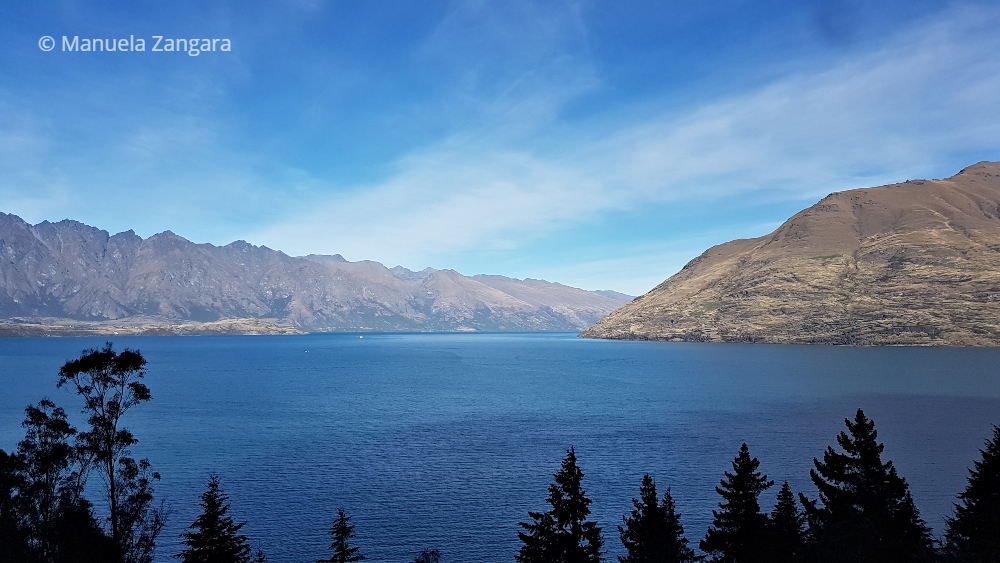 The room was spotless and well-appointed and the hotel is in a very good position, just outside town and with free parking.
The view from the hotel's terrace is just stunning.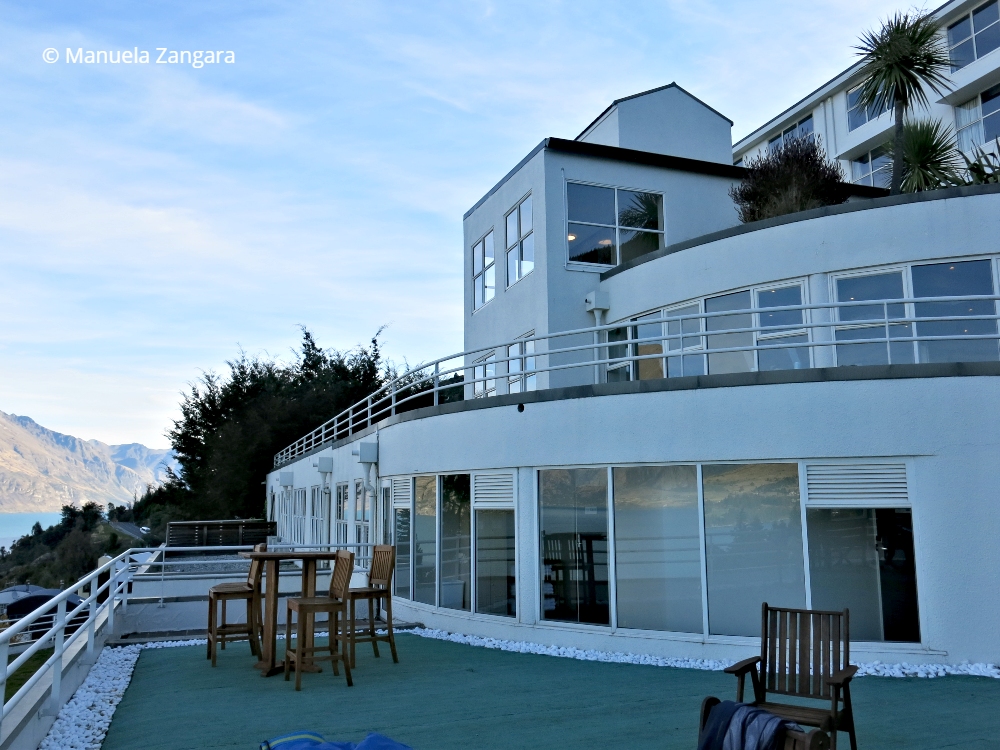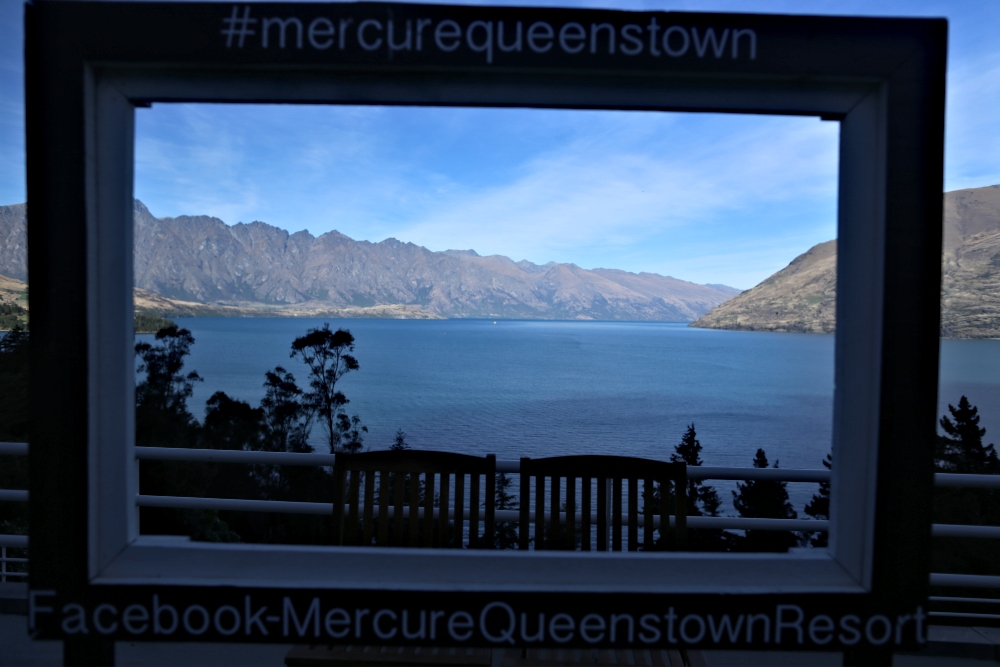 There is also a swimming pool and Jacuzzi.
I can definitely recommend the Mercure for your stay in Queenstown!
CONCLUSION
Wanaka is beautiful. If you like nature and hiking, this is the place for you!
RESOURCES ON MSM
TRAVEL IN NEW ZEALAND:
North Island – New Zealand Guide
South Island – New Zealand Guide
Doubtful Sound and Te Anau – New Zealand Guide
Milford Sound and Te Anau – New Zealand Guide
Queenstown – New Zealand Guide
Don't forget to pin this Queenstown – New Zealand Guide!
MAP

Related Posts: