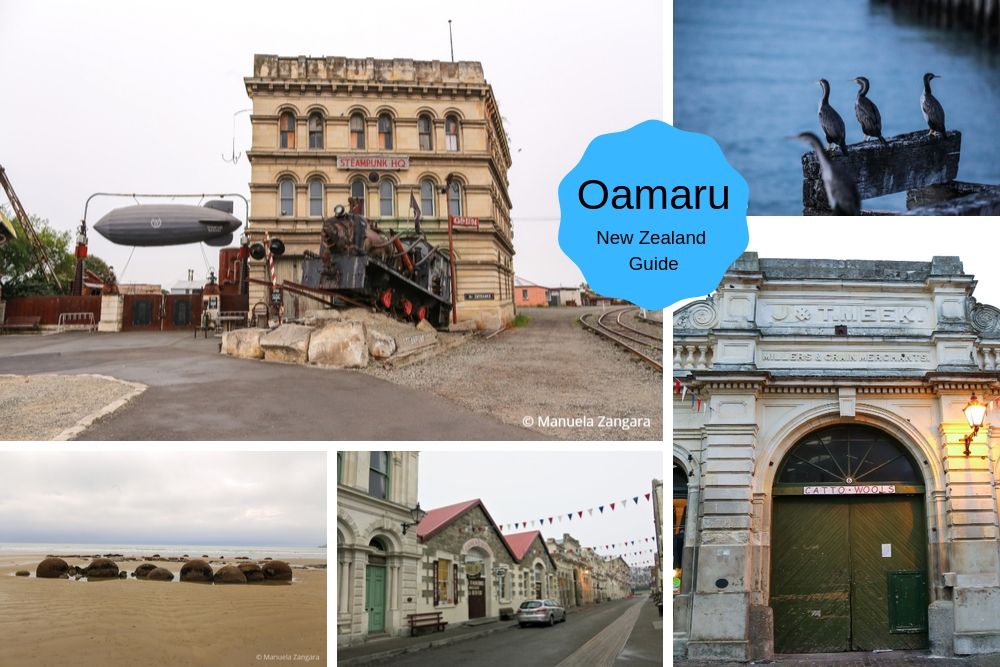 My family and I have recently been on a 9-day road trip to New Zealand's South Island and it was stunning. Today I will share with you my Oamaru – New Zealand Guide in the hope that you can find it useful to organise your own holiday.
Oamaru was the first stop of our trip. We landed at Christchurch airport at around lunchtime, we pick up our rental car at Ezi and drove straight to Oamaru for the night.
SIGHTSEEING
Oamaru is a little town with a beautifully conserved centre. Everywhere you look there are buildings made in local limestone.
The Victorian area of town ranks as one of New Zealand's most impressive streetscapes.
In August 2016 Oamaru made it into the Guinness Book of World Records for the largest gathering of steampunks in the world, a term that was coined in the 1980's and is based on imagining inventions the Victorians might have created for the modern world.
A colony of little blue penguins lives in a disused quarry on the harbour not far from the historic precinct.
Further south just outside town, a colony of yellow-eyed penguins at Bushy Beach also attracts Eco tourists. Unfortunately, we did not have enough time to see them.
The next day we went to see the Moeraki Boulders. The Moeraki Boulders are unusually large and spherical boulders lying along a stretch of Koekohe Beach on the Otago coast.
Make sure to visit at low tide, or you may not be able to see them!
FOOD
We had dinner in a nice little restaurant in the Victorian precinct called Star & Garter.
The food was nice – nothing fancy – but tasty. The kids had chicken nuggets with fries.
My husband had a steak with mushroom and bacon sauce.
And I had a plain steak.
The staff was nice and they were quite accommodating regarding food allergies and intolerances, so I can recommend this place for a nice dinner.
ACCOMMODATION
We stayed at the ASURE Ambassador Motor Lodge. The rooms are motel-like, but the place is very nicely kept and spotless.
We had a big room with a kitchenette and a bathroom.
It had 2 bedrooms, which was perfect for the 4 of us.
The owners welcomed us with some home-made muffins for the next morning's breakfast which was a nice touch (and the muffins tasted great).
I can definitely recommend the ASURE Ambassador Motor Lodge for your stay in Oamaru!
CONCLUSION
We spent only a few hours in Oamaru and we would have liked to have a little more time to explore the Steampunk museum and go look for the yellow-eyed penguins at Bushy Beach.
However, we quite liked it. So… definitely check it out!
RESOURCES ON MSM
TRAVEL IN NEW ZEALAND:
North Island – New Zealand Guide
South Island – New Zealand Guide
Don't forget to pin this post!
MAP

Related Posts: