During our 9-day road trip to New Zealand's South Island, we spent 3 nights in Queenstown. Such an amazing place! Today I will share with you my Queenstown – New Zealand Guide in the hope that you can find it useful to organise your own holiday.

Queenstown is the biggest town we visited during our time in the South Island. In fact, it was a bit of a shock when we arrived. Lots of people and lots of cars. I must admit that I didn't fall in love with the town itself. It's just not my kind of place. However, the surroundings and the lake are stunning.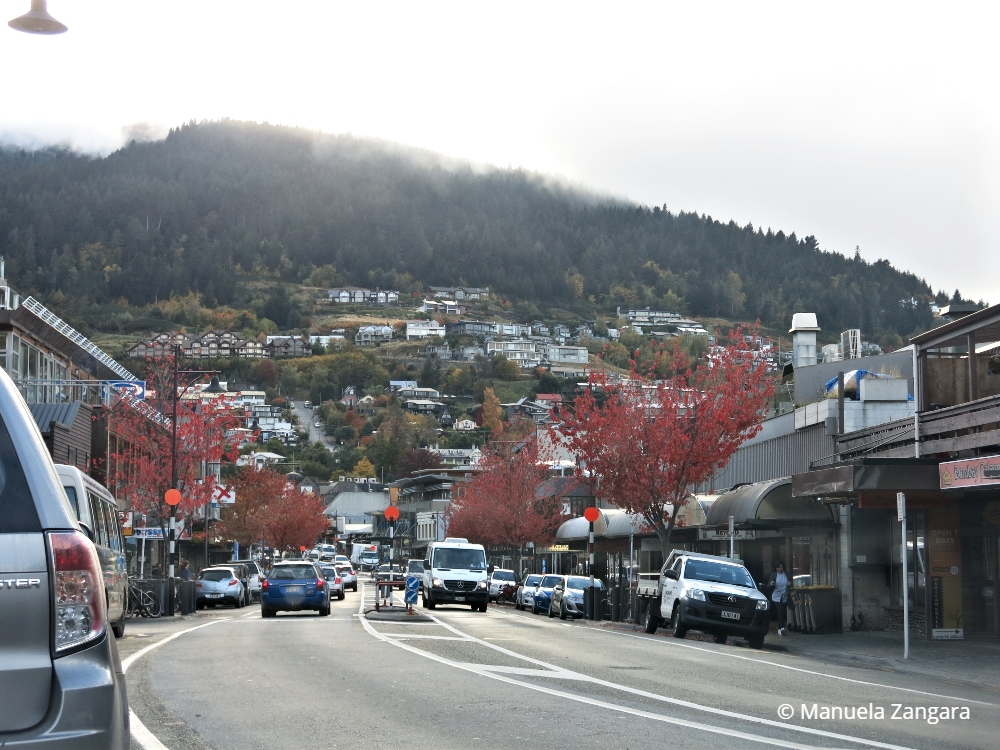 SIGHTSEEING
Queenstown is the home of the ultimate adventure bucket list. There's skiing from winter right through to spring, and activities such as bungy jumping, sky diving, canyon swinging, jet boating, horse trekking and river rafting all year round. It is also a renowned cycling destination.
As we are not too adventurous, we simply used it as the base to visit the surrounding area.
QUEENSTOWN GONDOLA
This is a must for any Queenstown visit. Take a scenic ride in the iconic Skyline Gondola and enjoy the stunning views as you ride the steepest cable car lift in the Southern Hemisphere.
You'll be carried 450 metres above Queenstown and Lake Wakatipu to the top of Bob's Peak, where you'll enjoy a spectacular panorama with breath-taking views of Coronet Peak, The Remarkables, Walter and Cecil Peak and, Queenstown.
GLENORCHY ROAD
The road between Queenstown and Glenorchy is supposed to be quite panoramic. However, the weather was not the best and we only stopped at Wilsons Bay for a quick photo.
Glenorchy itself wasn't my cup of tea either. Very gloomy and packed full of noisy tourists.
The lake was nice though and it made for some pretty pictures. Especially this one.
MOKE LAKE
Moke Lake was the highlight of our time in Queenstown.
We had never heard of it, but one of the people who worked at the Mercure suggested we stop there on our way back from Glenorchy. And we were so happy we did.
By then, the sun had come out and the road to get to the lake was absolutely stunning.
The area reminded me of South America.
We had a picnic lunch by the lake and it was very quiet. Not many people around – no tourist busses!
I highly recommend you check it out!
ARROWTOWN
Arrowtown is a charming gold rush village nestled below the beautiful peaks that surround the Arrow River.
There are many cute cafes and shops on Arrowtown's heritage main street, a procession of small-town heritage buildings that stretch into a tree-lined avenue of tiny miners' cottages.
Many of Arrowtown's early gold miners were adventurous Chinese, and the remains of their very separate village lie by the river.
Arrowtown is also famous for its beautiful autumn colours!
WAKATIPU LAKE
Wakatipu Lake is stunning no matter where you see it from. This is the view from the Devils Staircase on the way between Te Anau and Queenstown.
This was the view from the Mercure Hotel.
While this is the view from Queenstown.
The autumn colours were also breathtaking.
FOOD
We stayed in Queenstown for 3 nights and we always had breakfast and dinner at the Mercure. That was mainly because all the places we wanted to try were booked out – it was Easter after all. However, we were also impressed by the food at the Mercure, so we did not really mind at all.
BREAKFAST
Breakfast was good and with a view.
There were both cooked and cold food items to choose from.
I particularly liked the smoked salmon.
And the pastries.
DINNER
We tried a few different dishes and they were all good. We had delicious soups like this Pumpkin Soup.
And this Cauliflower Soup.
We had some delicious steaks, cooked to perfection.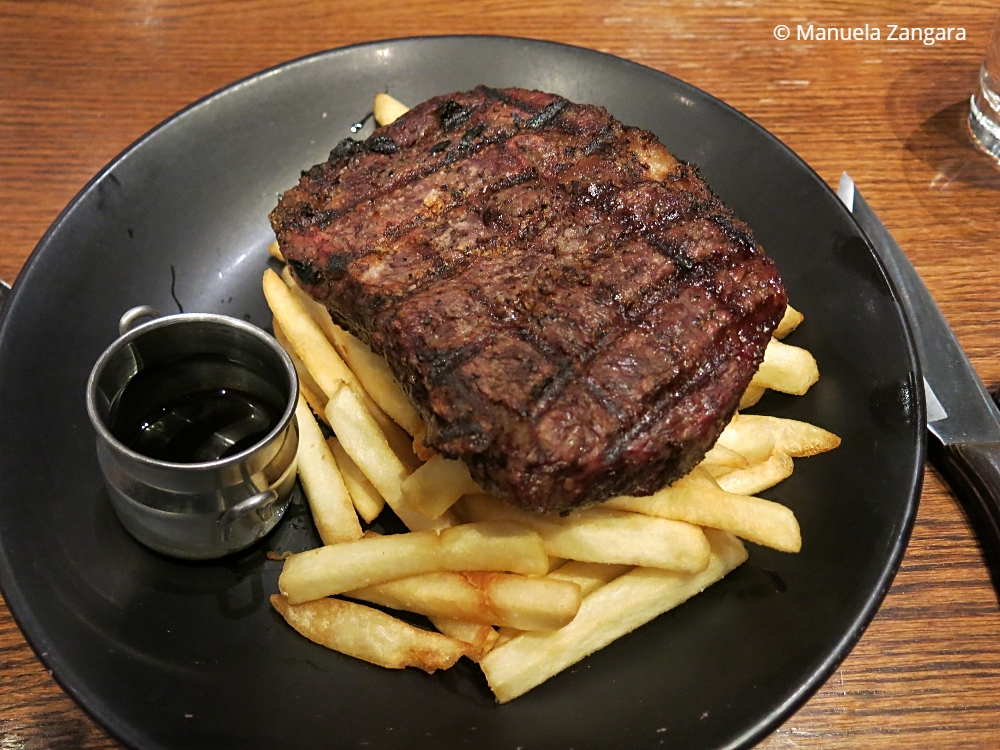 And this amazing Duo of Lamb – pistachio crumbed rack and braised lamb leg filo pastry with apricot gel and vegetables.
To me though, the highlight was dessert. I completely fell in love with their Baked Lemon Curd with pastry crumbs, meringues, and dehydrated berries. YUM!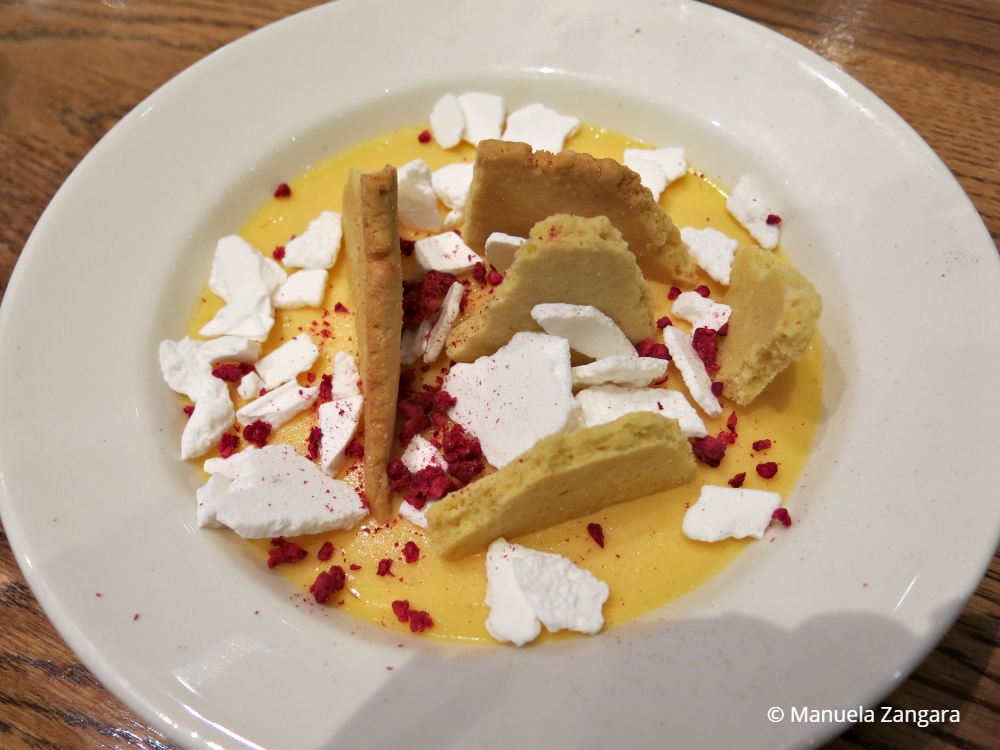 The kids enjoyed their kids' meals too with Chicken Nuggets.
Beef Sliders.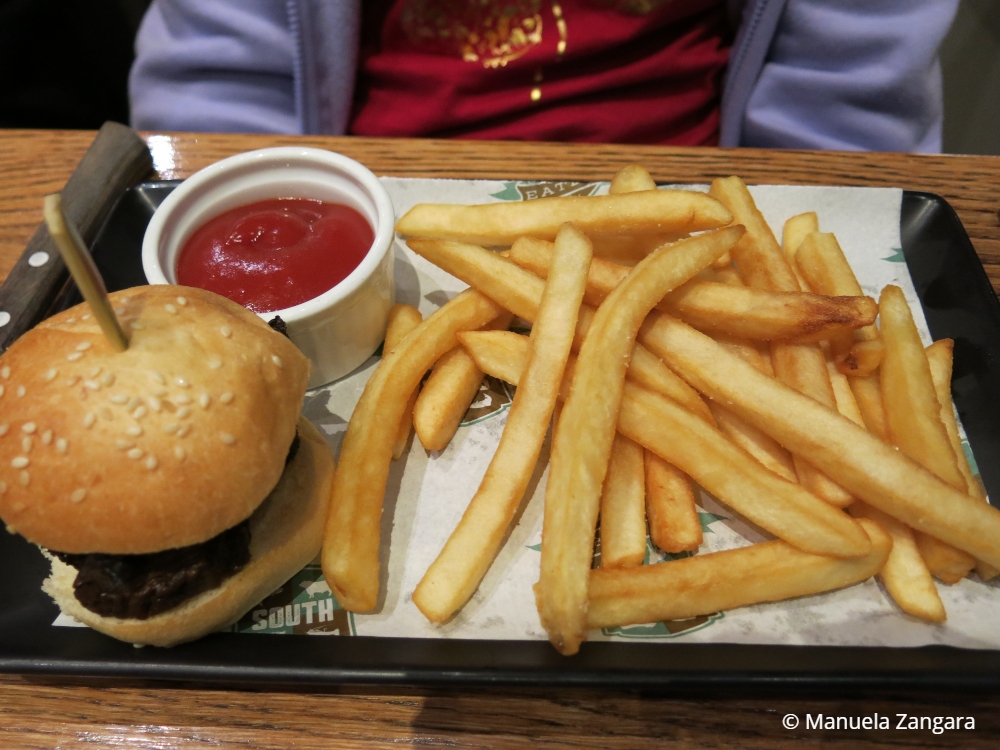 And ice cream.
LUNCH
We tried Ferburger's meat pies. It's a classic in Queenstown and both pies and burgers are very popular.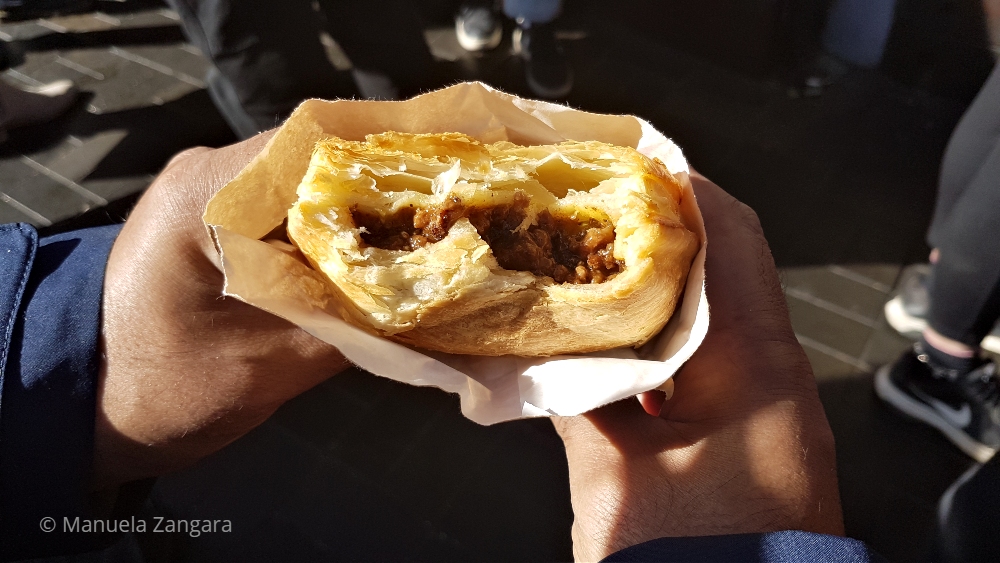 The queue is always long, but the food is delicious. Absolutely worth it!
ACCOMMODATION
We stayed at the Mercure.
We stayed in a Superior Lake View Room with 2 Queen Beds, which was perfect for the 4 of us.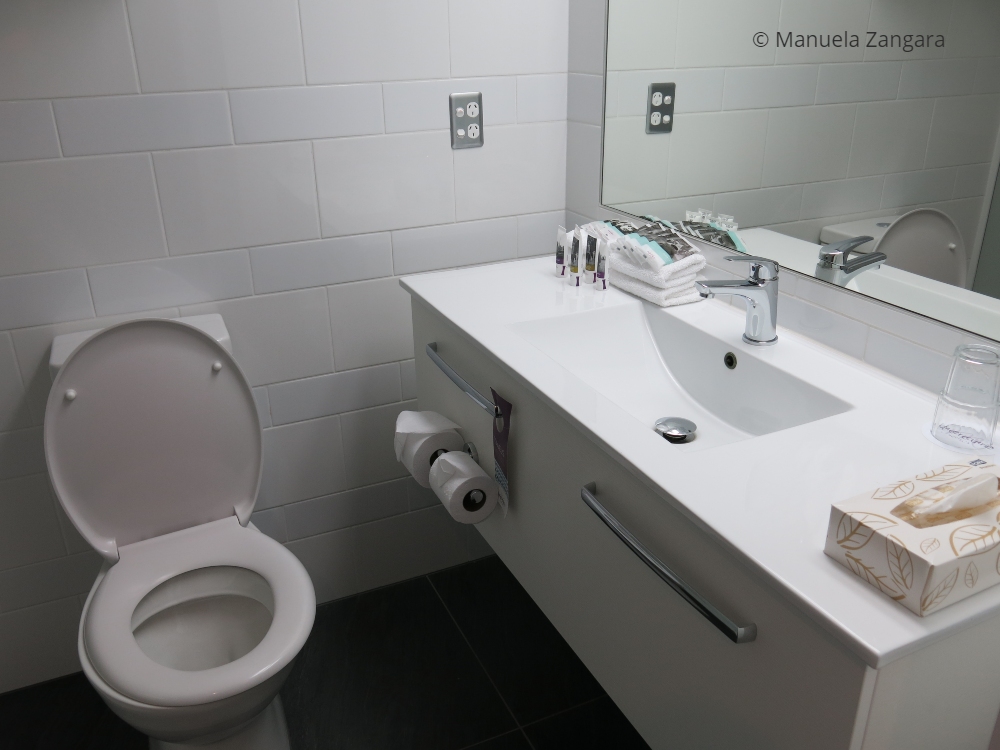 This was the view from our room.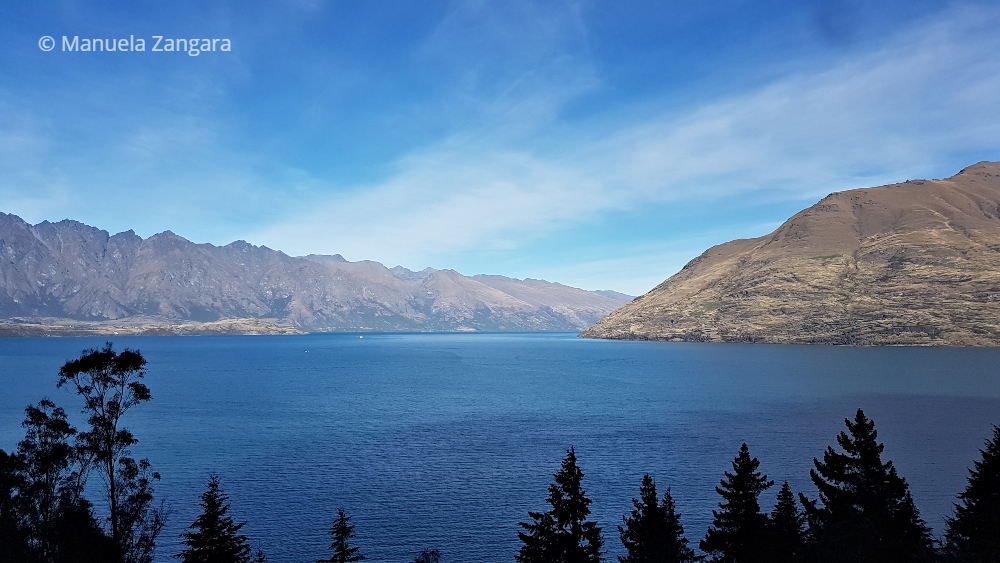 The room was spotless and well-appointed and the hotel is in a very good position, just outside town and with free parking.
The view from the hotel's terrace is just stunning.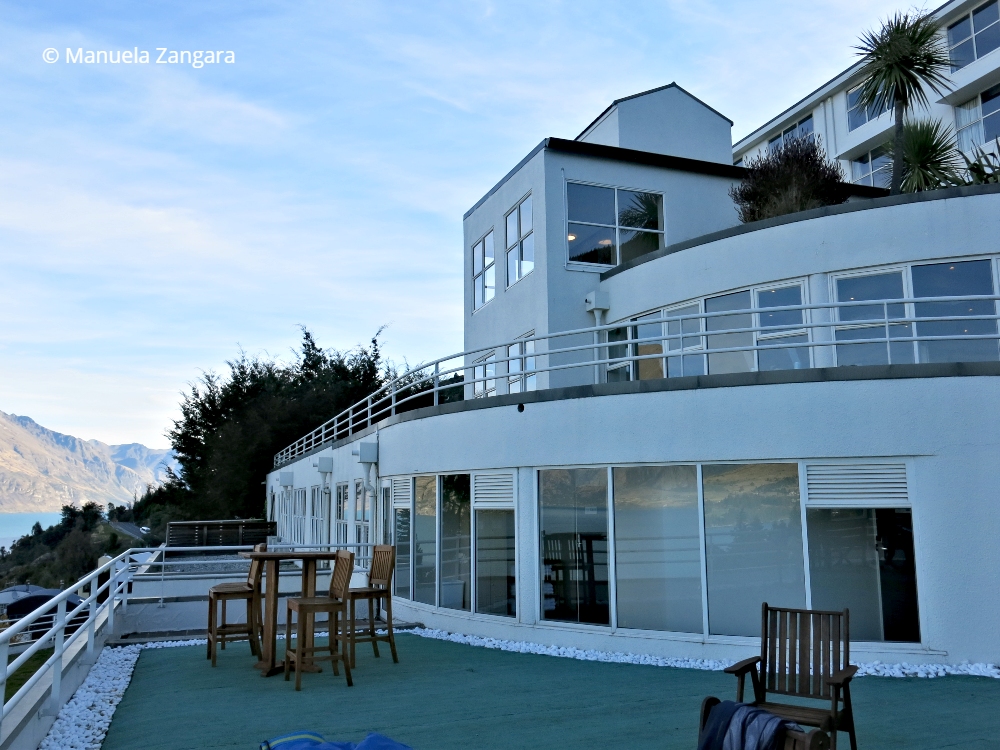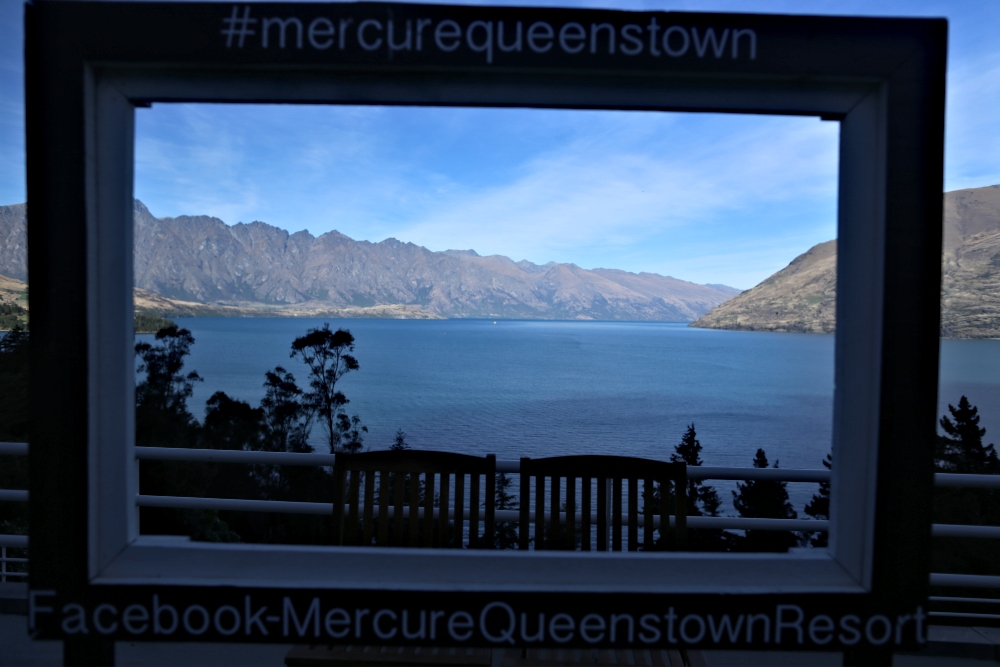 There is also a swimming pool and Jacuzzi.
I can definitely recommend the Mercure for your stay in Queenstown!
CONCLUSION
Queenstown is a "big" town, so do not expect it to be quiet and relaxed. It is packed full of tourists. However, it is still a must-see for any South Island visit. The lake and the surrounding areas are stunning.
RESOURCES ON MSM
TRAVEL IN NEW ZEALAND:
North Island – New Zealand Guide
South Island – New Zealand Guide
Doubtful Sound and Te Anau – New Zealand Guide
Milford Sound and Te Anau – New Zealand Guide
Don't forget to pin this Queenstown – New Zealand Guide!
MAP

Related Posts: