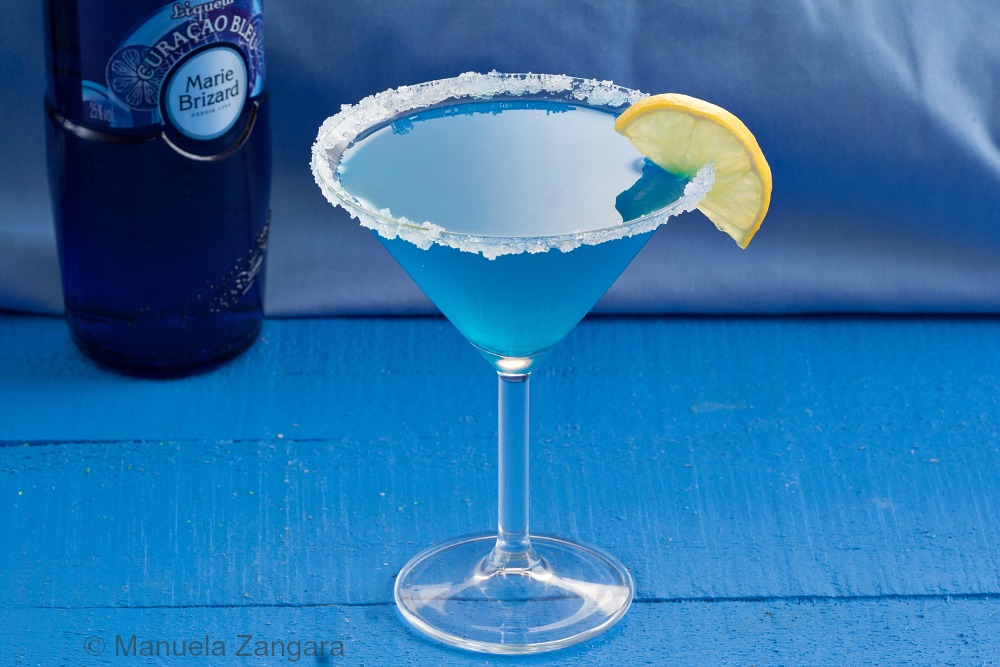 I must admit that I love all rum based drinks the most and Daiquiris are among my favourites.  They are easy to make (and to play around with) and I really like the fruity varieties (I do have a thing for sweet drinks).  For my daughter's Frozen birthday party, I wanted to prepare something for the adults as well… and what better than a blue cocktail?  I played around with what I had in the house and came up with a delicious apple based Daiquiri with a hint of Blue Curaçao that makes this drink a beautiful turquoise, just like the ice on a glacier.  I served this in little shot glasses at the party, but you can have it in normal glasses too.  So, I present to you my Glacier Fusion Daiquiri!  Cheers!
Glacier Fusion Daiquiri
Instructions
Put all the ingredients together on ice and shake well.
Strain into a Martini glass rimmed with sugar and decorated with a slice of lemon.
Serve immediately.
Pin It

Related Posts: