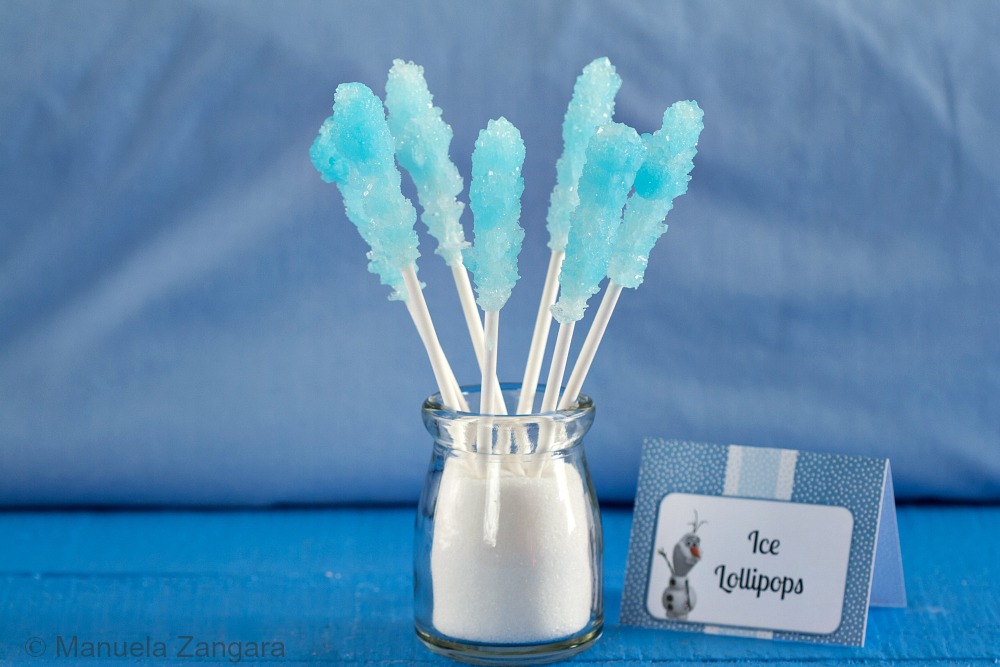 I made these lollipops for Victoria's Frozen party.  I wanted to make some candy that resembled ice and these seemed like a cute idea.  I actually loved the way they turned out.  They really looked like ice and they were rough and sparkly.  Just beautiful.  Rock Candy is very easy to make, but it requires time as the sugar has to naturally crystallize.  So allow yourself about a week, as I found that some of them were ready after 3 or 4 days, but others required a little extra time.  This is also a nice project to do together with your kids as it shows them how sugar crystallizes and it also involves them in the process.  Have fun!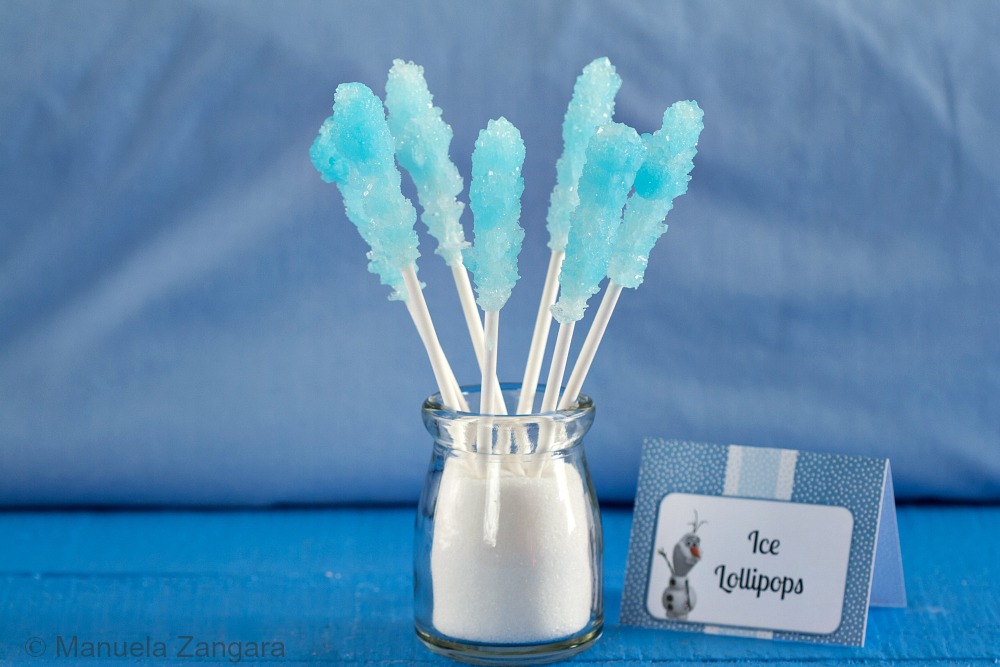 Rock Candy Lollipops
How to make your own Rock Candy Lollipops!
Ingredients
250

ml

– 1 cup water

600

gms

– 3 cups sugar

Liquid food colour

I used 5 drops of blue

Flavouring

optional – I used 1 tbsp mango essence

Cups

pegs, lollipop sticks
Instructions
Put the water and sugar in a pot and bring it to a rolling boil.

Put the stick into a plastic cup. Make sure that the stick does not touch the sides or bottom of the cup. You can suspend it using pegs.

Dip a lollipop stick into the sugar mixture to coat the part onto which you want the sugar to crystallize and then dip it into some granulated sugar (this is important, or the sugar will not stick and crystallize!).

Repeat for all the lollipops you want to make.

Keep them in a dry place for 3 to 7 days. The sugar will crystallize slowly. You will need to roughly clean up the surface and side of the cups everyday to make sure they remain fluid and the lollipops don't stick.

When crystallized, let them dry for a couple of hours and then they are ready to be eaten.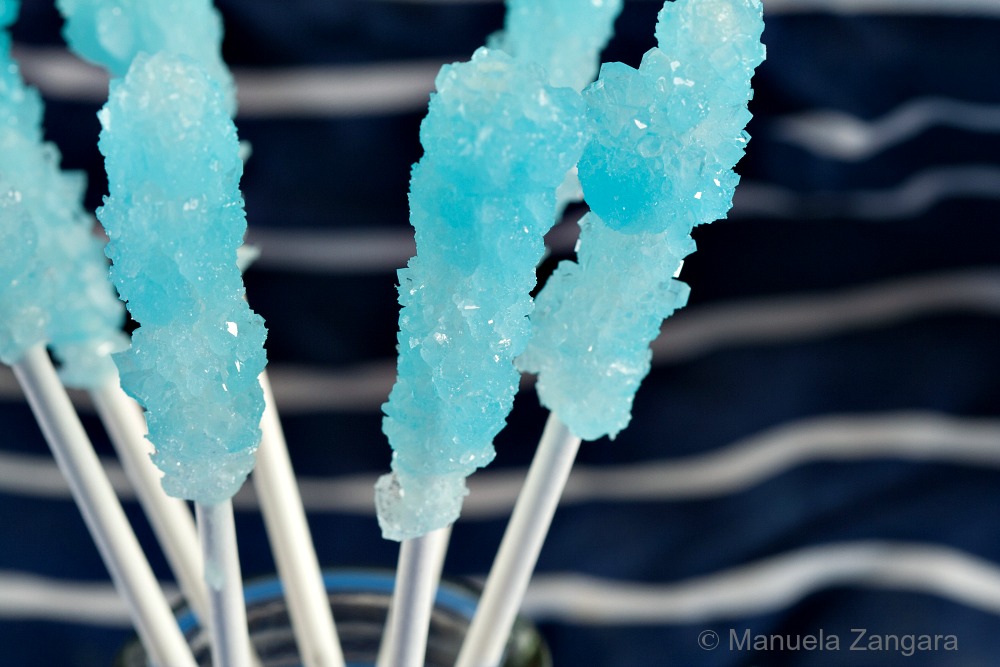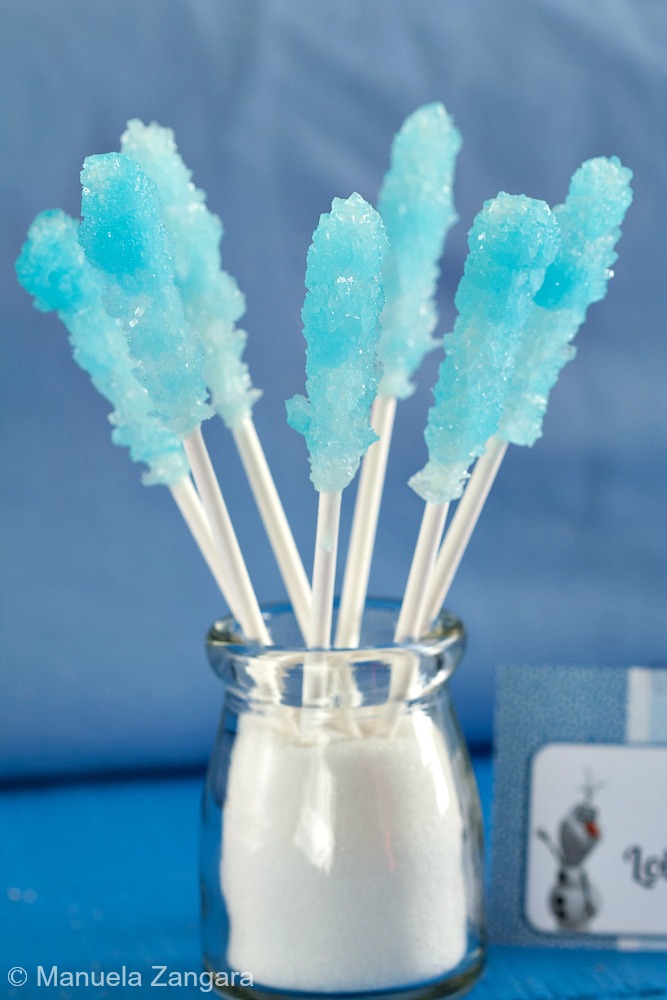 Related Posts: