Today we are celebrating my site's 3rd blogiversary! It feels like yesterday that I started blogging.  I still remember how hard it was to choose a name for the blog.  I wanted something catchy, but easy to remember… and I wanted something that represented me.  That's how Manu's Menu came about: I liked the way it sounded and it was short and easy.  In the last 3 years, I have learnt so much about blogging and, even though I know there's still a lot I haven't tackled, I am quite happy about where this journey has taken me.  Probably the thing I like the most is the learning experience itself.  I did not know anything about the "mysterious world of computers", while now I am a little bit more at ease with it. 😉
Looking back, I can easily say that this was a great year for Manu's Menu!
Among the many accomplishments, I published my very first eBook – Manu's Christmas Menus.  I am very satisfied with it as I did it all by myself (well… with my husband's precious help!).  It was a fantastic experience, a bit overwhelming at times, but very rewarding.  I want to thank all of you for your amazing support, it wouldn't have been such a success without it!  So much so, that I am considering a few more projects for the future… so watch out! 😉
I am also quite happy with this year's improvements in my photography skills.  I have learnt how to use natural light better, and I am quite satisfied with the way I have started to pair props, colours and food.  It used to take me much longer to "set a scene" for my pictures and I literally had to sit down and draw it on paper, while now it is coming much more naturally, which is great as it saves me quite a bit of time.
I am very grateful to my husband who gifted me a new camera: a Canon EOS 6D
.  Up until now I was taking pictures of the final dishes with an oldish DSLR, a Canon 350D/Digital Rebel XT
, which I still love.  So, one of this year's resolutions is to learn how to use the new camera and take better pictures with it!  In case you are into food photography, the lens I am using is a Canon EF 50mm f/1.4 USM
, and I highly recommend it as it is sharp and perfect for portraits and food photography.  I love it!
If you are curious to see my improvements for yourselves, just check out my Foodgawker, Tastespotting and Tasteologie galleries. Also, my biggest photography accomplishment this year was the fact that the picture of my Cabbage Rolls was the most gawked for a whole month on Foodgawker, something of which I am hugely proud!
CABBAGE ROLLS (click on the picture for the recipe):
These are my favourite pictures of the past year (click on the picture for the recipe):
MUGHLAI LAMB BIRYANI
GELATINA DI CAFFE'
GARAM MASALA AND PRESERVED LEMON HUMMUS
SPAGHETTI WITH VONGOLE
HOME-MADE SICILIAN PORK SAUSAGE WITH FENNEL
WHITE CHOCOLATE AND AMARETTI CHEESECAKE SHOOTERS
CARAMELISED RED ONION AND TALEGGIO PASTRIES
MURUKKU – CHAKALI
TIRAMISU'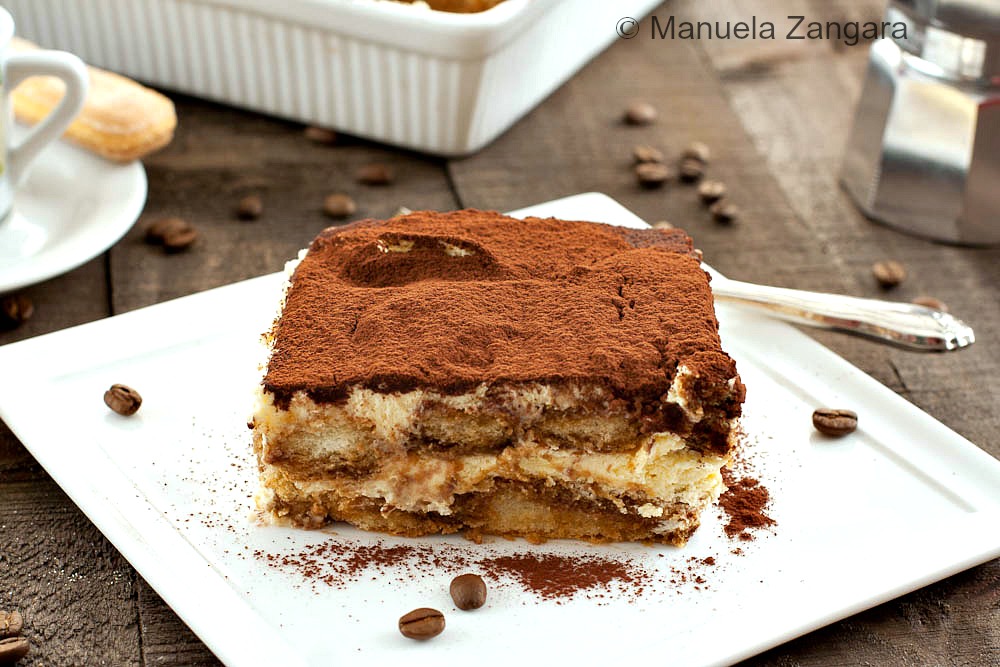 JASMINE AND MANGO PANNA COTTA
I feel blessed to have met so many wonderful people who share my same passion for food and food photography and who are always there to leave a comment on my blog. I want you to know that even though I do not always reply to each single comment, I read them ALL and they mean a lot to me! Every comment is special… so keep them coming! I also know I have many "silent" readers and I am very grateful to you too… but don't be shy, stop by to say "hello", I'd love to know you! I would love to thank each one of you for all your love and support!
The summary of this third year of blogging would not be complete if I did not share some statistical data with you'll:
As you can see from the screenshot, since its creation, Manu's Menu has been visited by almost 1,170,000 people and it has a pageview count of over 4.4 million (!) with a bounce rate of 16%! I had never even dreamt that my blog would be read and followed by so many people!
I am also quite happy with the results in the Social Media area… Manu's Menu has more than 5,600 followers on Facebook, about 1,400 on Twitter and 1,300 on Pinterest.  I am in over 6,500 circles in Google+ and I have about 1,300 email subscribers. Even though there's always room for improvement, these achievements go well beyond my expectations! THANK YOU!!
This past year, I have also had the honour of being featured in a variety of online publications and other wesbsites, among which Food Writer Friday, Bizzy Lizzy's Good Things, Javelin Warrior's Cookin w/ Luv, Cooking Club (my Chocolate Acorns were Editors' Pick), the Secret Recipe Club (which featured my Sweet Chilli and Orange Chicken Wings as part of the Top 12 Appetizers and Snacks of 2013) the Examiner (which featured my Tuscan Cabbage Soup), YAHOO! Lifestyle – India (which published my Chocolate Fudge).
Besides, I have done my first ever podcasts over at Quatro Fromaggio and Other Disgraces on the Menu: one was about my eBook and the other one was just the other day, about Australian food, so head over there if you are curious to hear what we sound like! 😉  It was a very fun experience and I see more of that coming!  I will definitely keep you'll posted!
Check out my Featured On page for a complete list!
I was also one of Babble.com's Top 100 Food Bloggers for 2013, which was a great honour as I had already been in the Top 100 in 2012!
In 2014, you will still see me making recipes from the Secret Recipe Club and the Daring Kitchen, even though this year the food blogging community has lost one of its best and most supportive member ever: Lis! <3
I am also proud to announce that I will be joining the Sunday Supper Movement and I cannot wait to participate in my first event in a few day's time!
I also thought it would be nice to share Manu's Menu 10 most visited posts of this 3rd year… here they go in descending order! – Click on the picture for the recipe.
1. HYDERABADI CHICKEN BIRYANI
2. HOME-MADE BAILEYS IRISH CREAM
3. PEPPA PIG CAKE
4. HOME-MADE CHOCOLATE SYRUP
5. COCA COLA CHICKEN WINGS
6. CHOCOLATE AVOCADO MOUSSE
7. GNOCCHI ALLA SORRENTINA
8. STRAWBERRY CRUMBLE BARS
9. WHITE CHOCOLATE PANNA COTTA SHOOTERS WITH RASPBERRY COULIS
10. CHICKEN STIR FRY WITH CASHEW NUTS
For the complete list of the recipes I have published, go to my Visual Archive.
These instead are my biggest accomplishments this year (click on the image for the recipe):
MAKING CROISSANT – CROISSANTS
MAKING SALAME COTTO – SALAME COTTO
MAKING COTECHINO – COTECHINO
MAKING GOAT'S CHEESE AT HOME – CHÈVRE
MAKING CASSATA – CASSATA
And these are the dishes I had the most fun making!
MIFFY CAKE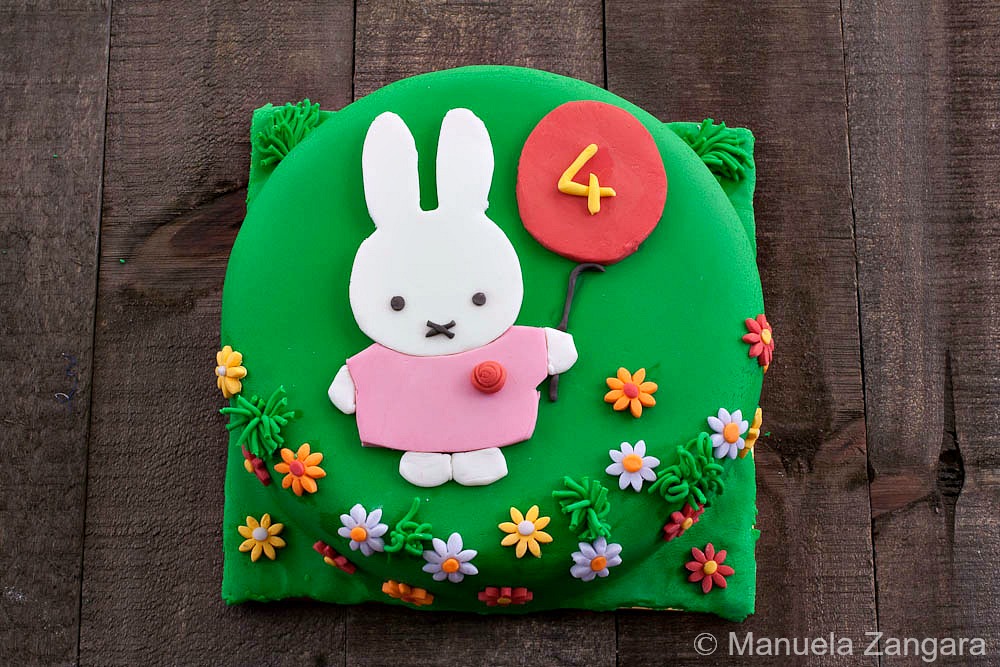 MIFFY CHOCOLATE COOKIES
CHOCOLATE ACORNS
FIRI FIRI
A special mention goes to my Hyderabadi Chicken Biryani, which is the recipe that is giving me the MOST satisfaction… when I get comments of people from India and even from Hyderabad praising it… well, I don't think I could ask for more!
This has been quite an interesting year on Social Media.  If you follow me on Facebook you should be aware that Facebook has been making it hard for pages to reach their audience.  Make sure to hover with your mouse over the "liked" button and click on "get notifications"… also, the more you like/share/comment etc., the more likely you are to get my updates on your feed.  Facebook basically want page owners to pay to "boost" their posts.  I personally think that's not right as there are many "normal people" and small business that won't be able to do that and I think in the long run, many bloggers will use Facebook less and move on to other platforms like Google+, something I really need to concentrate on this year!  If you are using other social media platforms besides Facebook, remember you can follow MsM also on: Twitter, Google+, Pinterest and Instagram. Come join us!
So, which was your MsM's favourite recipe this year?
Once more I want to thank all of you for your love and support during these last 3 years!!! Here is to many more!!! 🙂 And don't forget to come back to check out MsM's next recipe… trust me, it is delicious!
*In the spirit of full disclosure, this post contains some affiliate links, which means that I may get a commission if you decide to purchase anything from Amazon.com. I only recommend products that I use and love myself, so I know you'll be in good hands.

Related Posts: