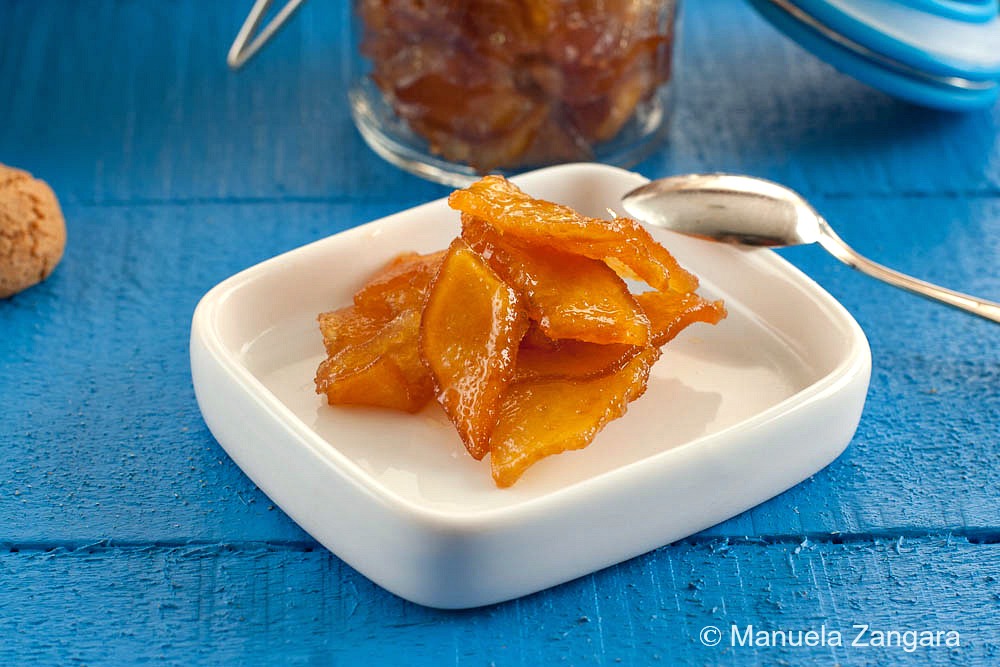 Today's recipe is a traditional recipe of the Italian region of Lombardy, where I was born.  There are a few different kinds of mostarda, which is not the same as mustard as you may have noticed from the pictures in this post.  The 2 most famous varieties are Mostarda Cremonese (from the town of Cremona) and Mostarda Mantovana (from the town of Mantova).  The main difference is in the fruits used.  While Mostarda Cremonese is made with big pieces of mixed fruits, the Cremona version is usually made with sour green apples called mele Campanine that grow in the area, or with quinces.  Even though making Mostarda takes 4 days, it is a very easy recipe and most of the time is required for the fruits to macerate in the sugar syrup, so do not let that scare you from trying!  Mostarda is a condiment that is generally served alongside Bollito.  It is sweet and spicy at the same time and it tastes amazing.  If you are familiar with Indian cuisine, you could consider it to be like something in between a chutney and a pickle… Mostarda Mantovana is also used in the filling of a very famous and traditional dish from the same town, which I will be sharing with you in my next post!  So, stay tuned and don't forget to check out all my other Regional Italian recipes here! 😉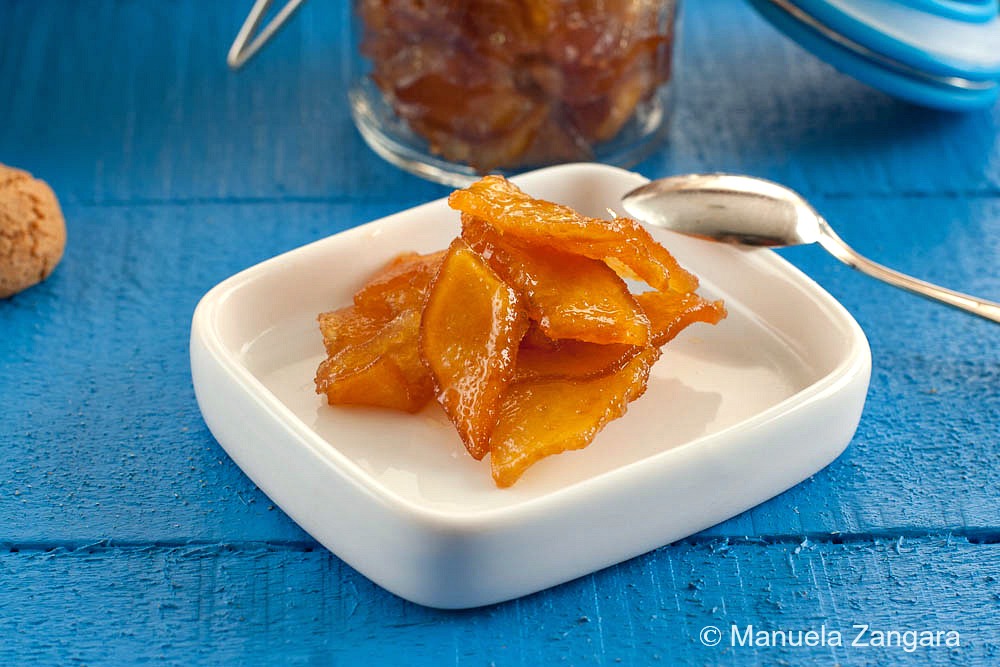 Mostarda Mantovana
How to make a traditional Italian condiment: Mostarda Mantovana.
Total Time
4
days
30
minutes
Ingredients
500

gms

– 1.1 lbs. quince

peeled, cored and thinly sliced

250

gms

– 0.55 lbs. sugar

6-7

drops mustard essence/ mustard essential oil
Instructions
Mix the quince slices with the sugar in a pot and let them macerate for 24 hours.

Drain the quince slices from the juice and put the juice on the fire to thicken for 10 minutes. Add it back to the fruit slices, mix and keep aside for 24 hours. Repeat this process the next day and keep aside for 24 hours.
Recipe Notes
You need to weigh the quinces after peeling and slicing them and keep the ratio of fruits to sugar at 2:1.
Mustard essence/essential oil is not the same as mustard oil, it is much stronger (so much so that in Italy it is usually found in pharmacies). You should be able to find it online.

Related Posts: