This is the last dish of the menu that I have created to celebrate the 150 years of the Unification of Italy.  When I decided to make a theme menu for the occasion, this dish was the first I pictured in my mind.  I knew I wanted to make a layered sweet to represent the Italian flag.  The choice of panna cotta came naturally, being a typical Italian dessert.  When I went to Leichhardt (Sydney's "Little Italy"), I found the 2 syrups I needed to make the red and the green layers of the flag: strawberry and mint.  I also added some food coloring to make the colours more intense like in the flag.  The white layer is a simple vanilla panna cotta.  I hope you enjoy it.
I am also sharing this post with my event 150 years of the Unification of Italy.
Ingredients for 4 persons:
400 ml cream
100 ml milk
40 gms sugar
3 sheets (6 gms) of gelatine ("colla di pesce") or 2 tsp of gelatine powder
¼ tsp of vanilla extract or half sachet of "vanillina" powder
5 tbps mint syrup
5 tbsp strawberry syrup
Liquid food colouring, red and green (optional)
Put the gelatine sheets in a bowl filled with cold water for 10 minutes or until soft.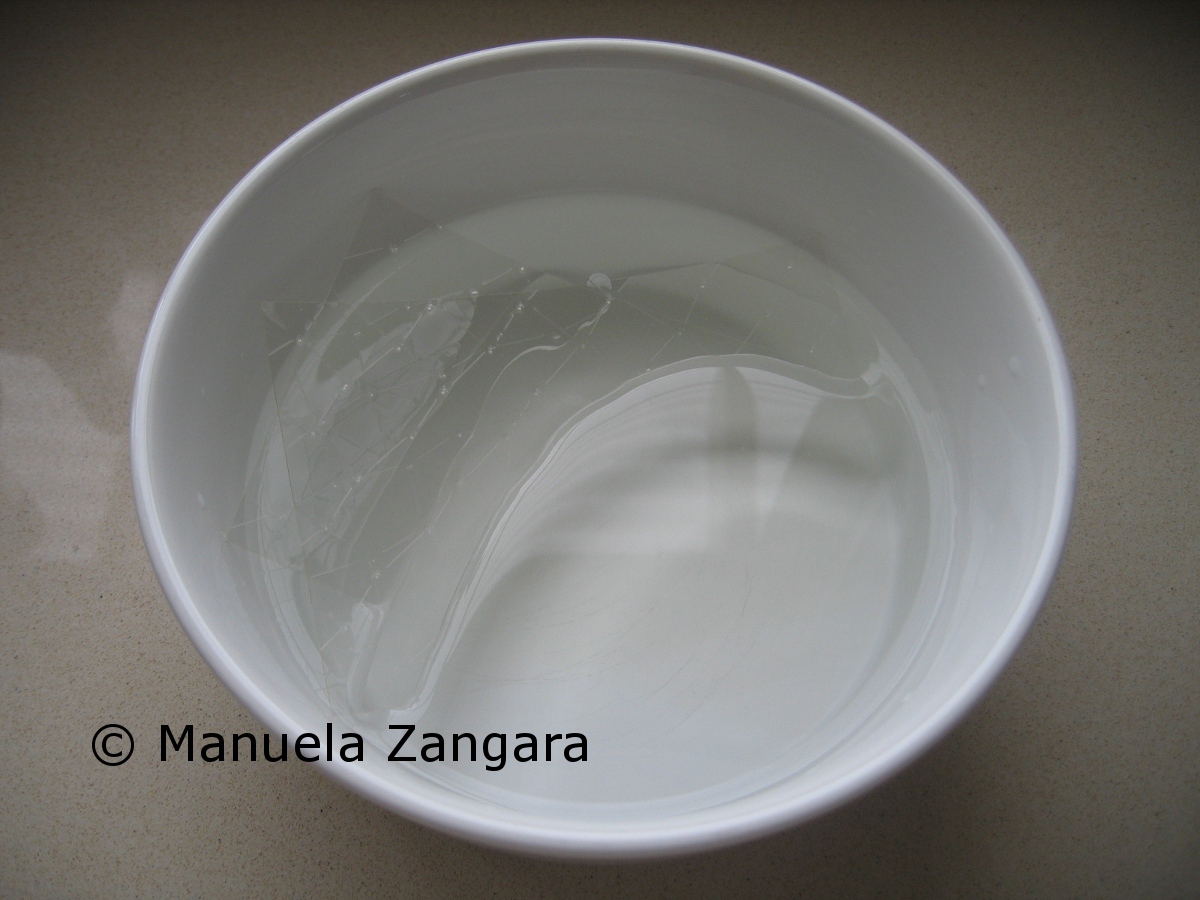 Put the cream, milk and sugar in a pot and cook it on a slow fire until the mixture boils.
Now put the fire off and add the soft gelatine sheets (or powder).  Mix well until the gelatine is well dissolved.
Divide the mixture into 3 small bowls.
Put the vanillina powder in one of the bowls, the mint syrup in the other and the strawberry syrup in the third bowl.  You can add the food colours as well, but it is optional.  I have added it because I wanted to get stronger colours to resemble the Italian flag, but they do not change the taste of the panna cotta.  Keep the 3 small bowls in a pot filled with hot water, so the gelatine doesn't solidify while you prepare the 3 layers of panna cotta.
Put some of the red panna cotta (or the green one) in a small serving glass and put it in the freezer for at least 10 minutes or until it solidifies.
Then add the white panna cotta and put the glasses back in the freezer until it solidifies.
Put the last layer (either green or red) and put the glasses in the fridge for a couple of hours before serving.
Decorate with some mint or half a strawberry.  To make the strawberry look shiny, just brush it with a little melted gelatine.
NOTE: the time it takes for the layers to solidify may vary depending on the size of the serving glass and on the strength of the gelatine you are using.

Related Posts: