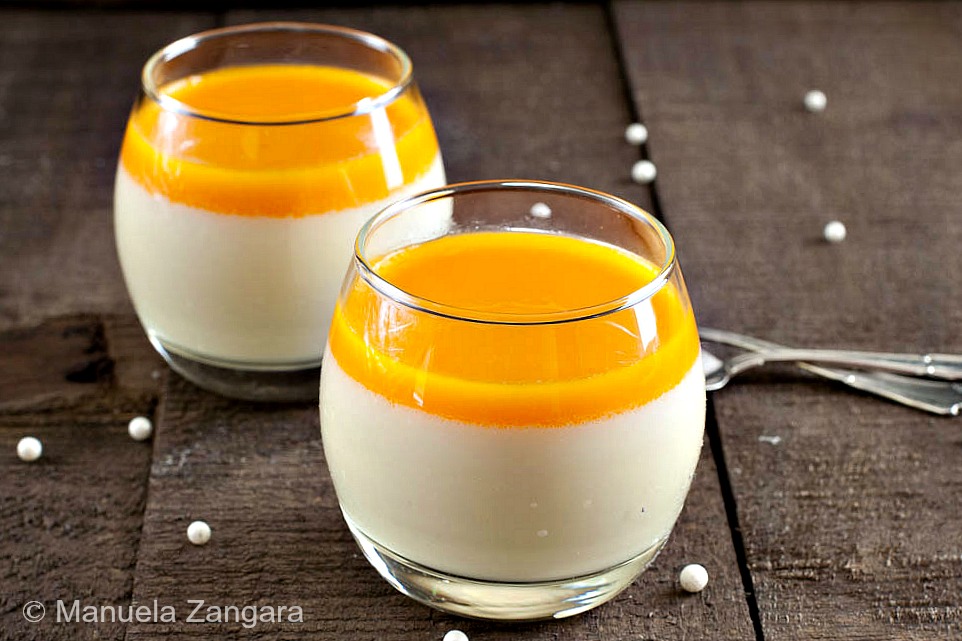 These panna cotta shooters are a very elegant and exotic dessert.  I believe they would be the perfect dessert for any New Year's Eve dinner party.  When I smell jasmine, I am always brought back in time… you see, in the house I used to spend my summer holidays in Sicily, we had a beautiful jasmine plant that would give so many sweet scented flowers!  You could not go past it without stopping to soak in the scent!  Jasmine is abundant in Sicily and it is often used to make sweets, like gelato and granita.  As I had some jasmine essence, I thought it would make a great flavour for these panna cotta shooters.  I added a mango compote on the top, for a nice contrast of colours and flavours and for an extra touch of "exotic".  The final result was remarkable and absolutely worth sharing!  They were quite a hit and I will surely be making them again, soon!  Enjoy!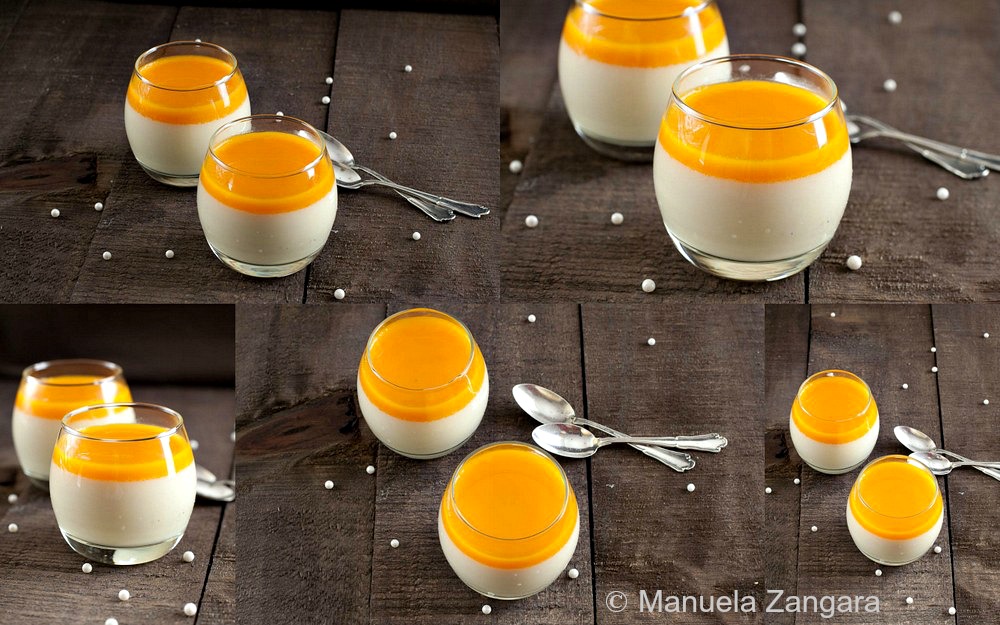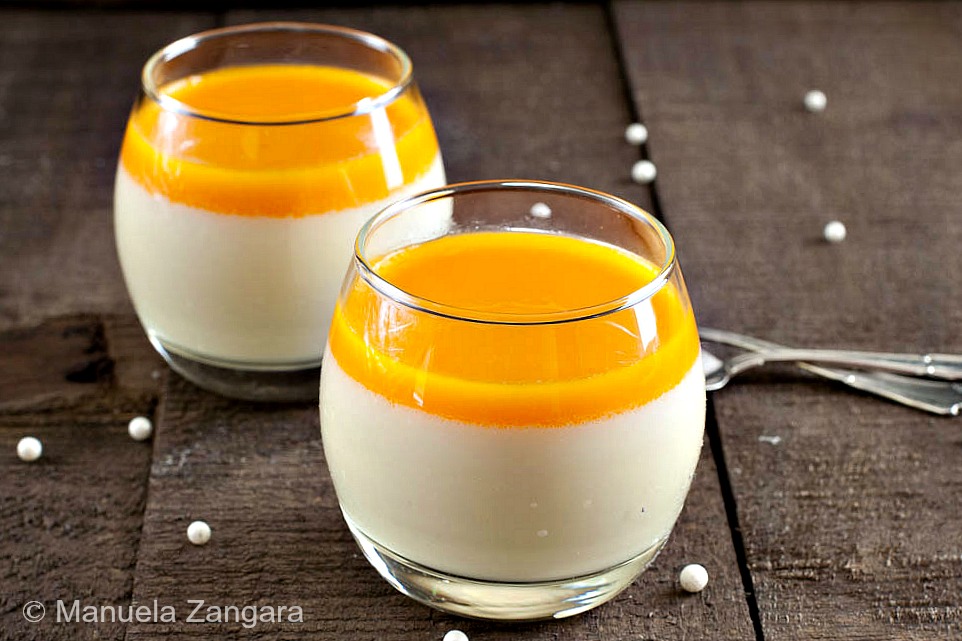 Jasmine and Mango Panna Cotta
Not available A classic Italian dessert with an exotic twist: Jasmine and Mango Panna Cotta!
Ingredients
Jasmine Panna Cotta
300

ml

– 10 oz. heavy cream

100

ml

– 3.5 oz. Milk

80

gms

– 2.7 oz. Sugar

3

sheets

6 gms – 0.2 oz. of gelatine or 2 tsp of gelatine powder

Jasmine essence to taste
Mango Compote
75

gms

– 3 oz. mango pulp

fresh or tinned, puréed

1

tbsp

water

½

tbsp

sugar

½

leave

gelatine
Instructions
Jasmine Panna Cotta
Put the milk, cream and sugar in a pot and heat it on the fire, stirring gently until the sugar melts.

When ready, put the fire off and stir in the Jasmine essence.

Put the gelatine sheets in cold water for 10 minutes, then put them in the hot cream and jasmine mixture and stir well to dissolve.
Mango compote
When the panna cotta has set, prepare the mango compote.

Put the gelatine sheets in a bowl filled with cold water for 10 minutes or until soft.

Heat the mango pulp with the water and sugar and mix until the sugar dissolves. Take it out of the fire, squeeze the excess water from the gelatine sheets and add them to the hot mango pulp. Mix well until completely incorporated.

Serve cold.

Related Posts: