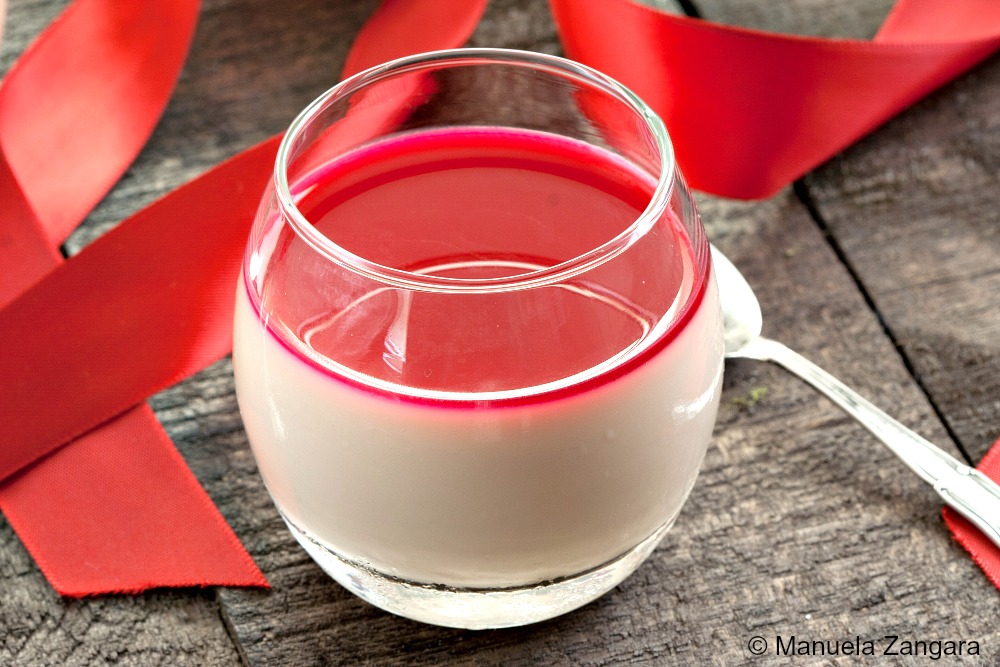 Oh yes, another panna cotta recipe.  I know, I know… I already have quite a few on the blog, but it is a dessert that I really love and I often make it.  Besides, it is so easy and quick to put together that it often comes in handy.  Panna cotta is a little like risotto: a white canvas that you can turn into a different dish every single time.  Just change the flavour, the colour, the topping… and you have something new all together.  The possibilities are endless… just be creative and have fun!  This time, I had some leftover pomegranate juice in the fridge and I turned it into a panna cotta.  I topped it with Grenadine syrup to amplify the pomegrate flavour and give it a more intense colour.  It looks quite pretty, doesn't it?  Enjoy!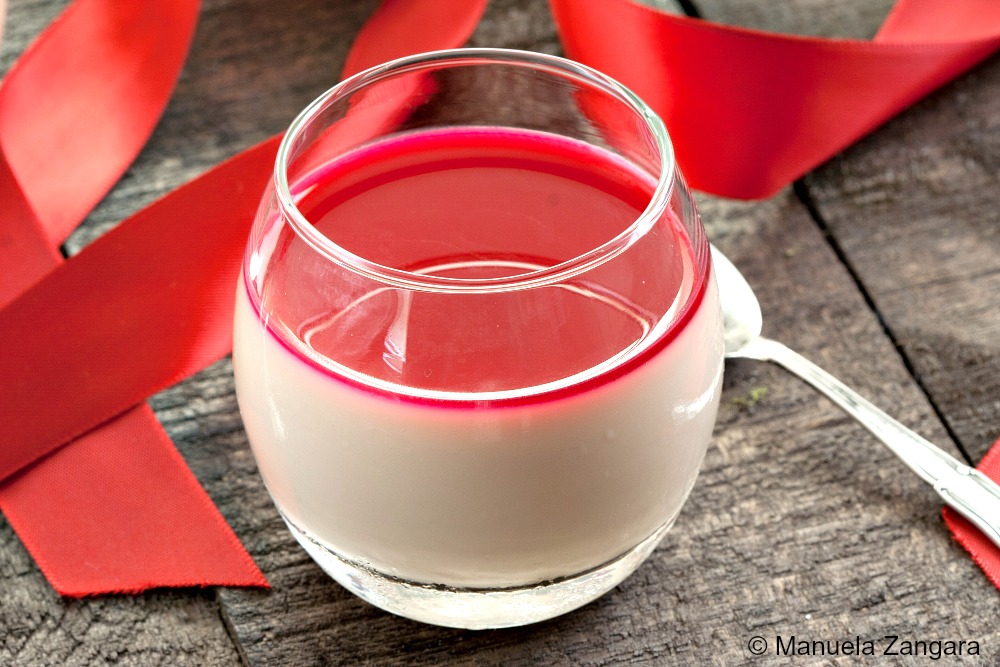 Pomegranate Panna Cotta
The recipe with step by step instructions on how to make an elegant Pomegranate Panna Cotta.
Ingredients
200

ml

– ¾ cup + 1 ½ tbsp heavy cream

185

ml

– ¾ cup pomegranate juice

85

gms

– ½ cup granulated sugar

3

sheets

6 gms – 0.2 oz. of gelatine or 2 tsp of gelatine powder

4

tsp

Grenadine syrup
Instructions
Put the gelatine sheets in cold water for 10 minutes.

Put the cream and sugar in a pot and heat it on the fire, stirring gently until the sugar melts.

Squeeze the extra water out of the gelatine leaves and add them into the hot cream mixture. Stir well to dissolve.

Pour into your serving glasses and keep them in the fridge for at least 4 hours or overnight to set.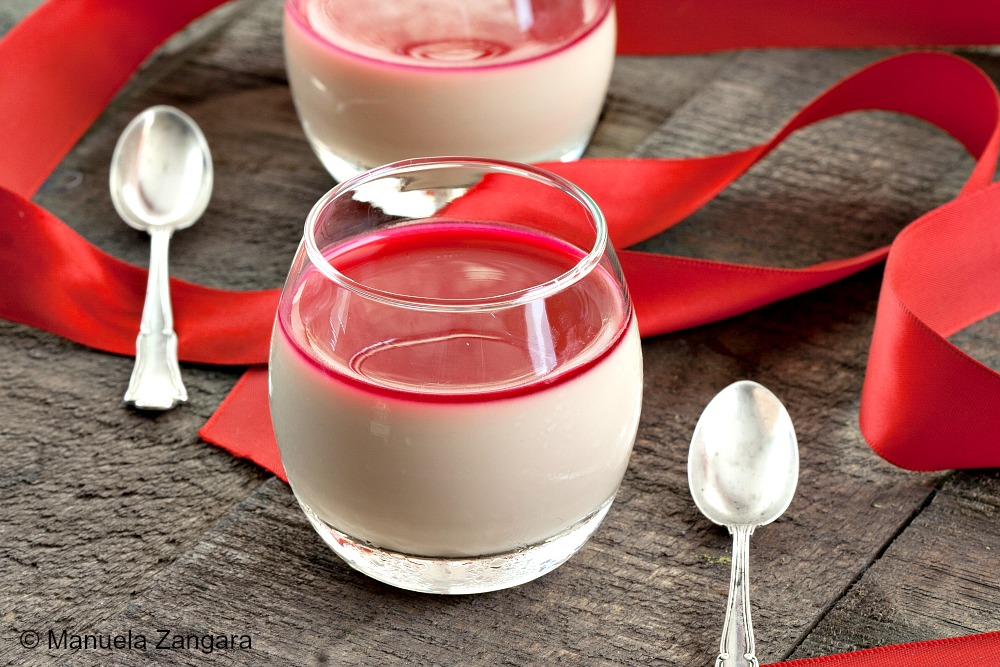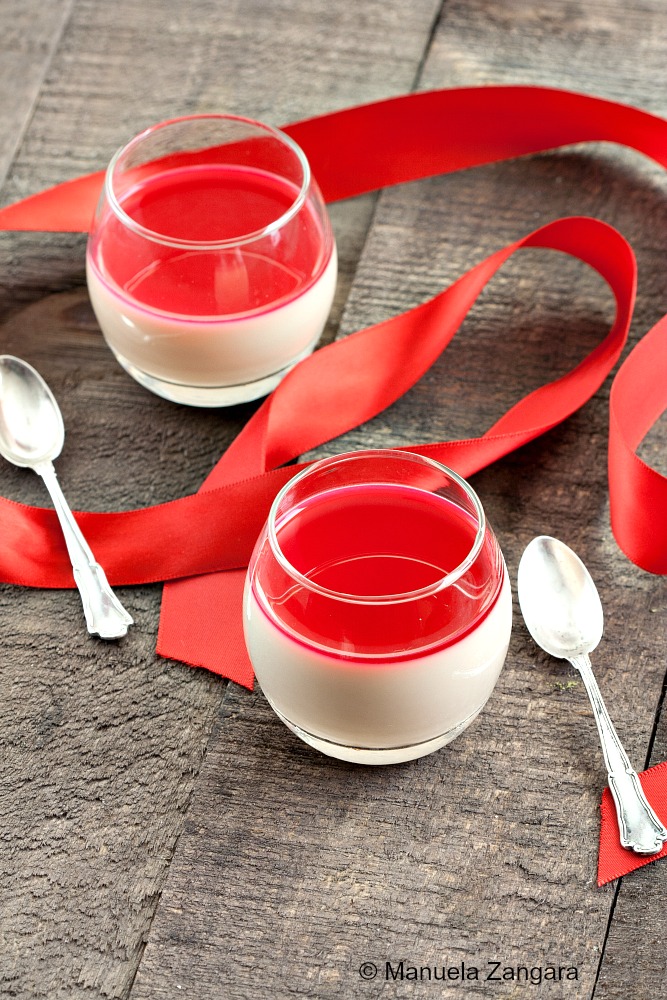 Related Posts: