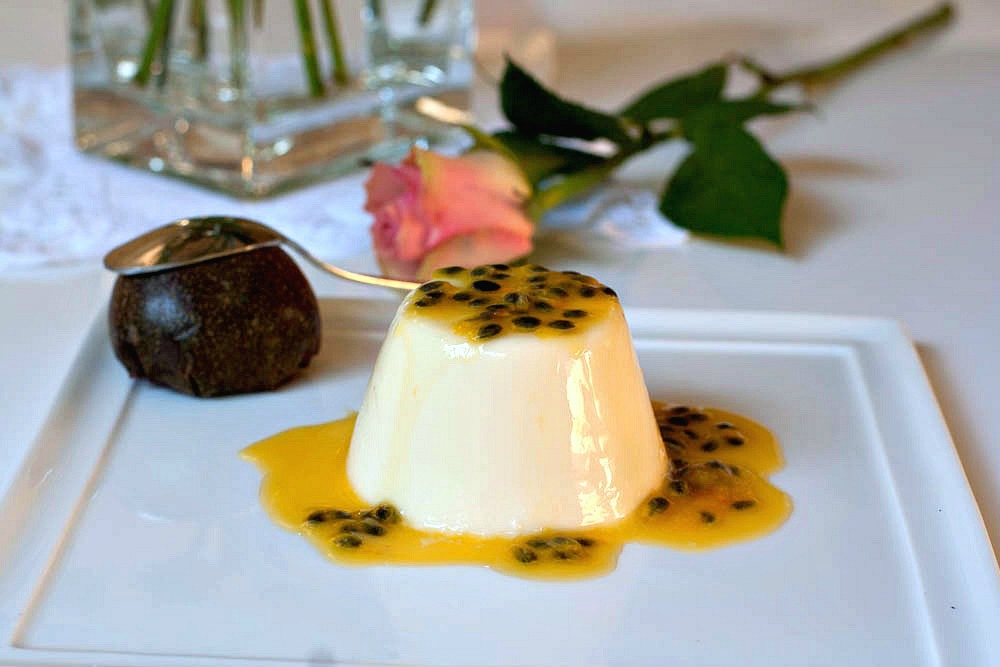 Today's recipe is a delicious twist on a classic Italian dessert.  The base is a simple and evergreen vanilla panna cotta (a great addition to any home chef skill set), but I think the passion fruit coulis on the top is the best part and it gives it a very exotic touch.  I also love the look and the crunch that the passion fruit seeds add to this dessert, but if you are not a fan, you can sieve the coulis and eliminate the seeds.  l love panna cotta as it is a very easy and versatile dessert… you can make it in so many different flavours!  Believe me though when I say that this is one of the best combinations I have ever tried!  Make it and let me know!!
Ingredients (for 4 persons):
300 ml – 10 oz. heavy cream
100 ml – 3.5 oz. milk
80 gms – 2.7 oz. sugar
3 sheets (6 gms – 0.2 oz.) of gelatine or 2 tsp of gelatine powder
1 tsp of vanilla extract
2 passion fruits
Icing sugar (the quantity depends on the sweetness of the Passion fruit)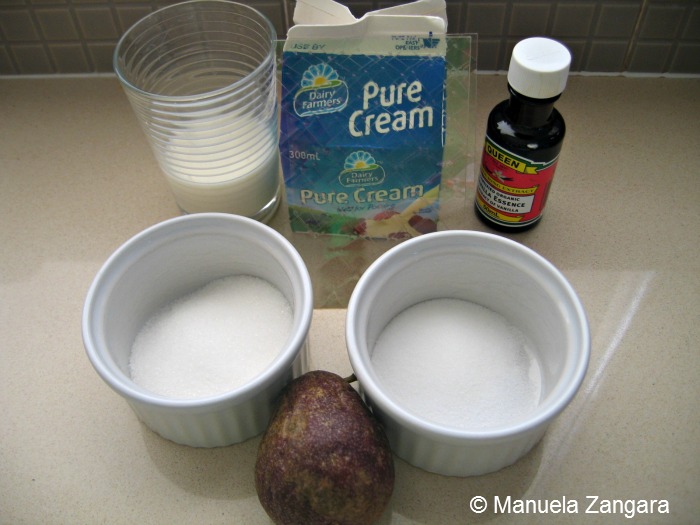 Put the milk, cream, sugar and vanilla in a pot and heat it on the fire, stirring gently until the sugar melts.  Put the gelatine sheets in cold water for 10 minutes, then put them in the hot cream mixture and stir well to dissolve.  Wet 4 moulds with water (this will help release the panna cotta when you are ready to serve them).  Pour the mixture in the wet moulds and keep them in the fridge at least 4 hours or overnight to set.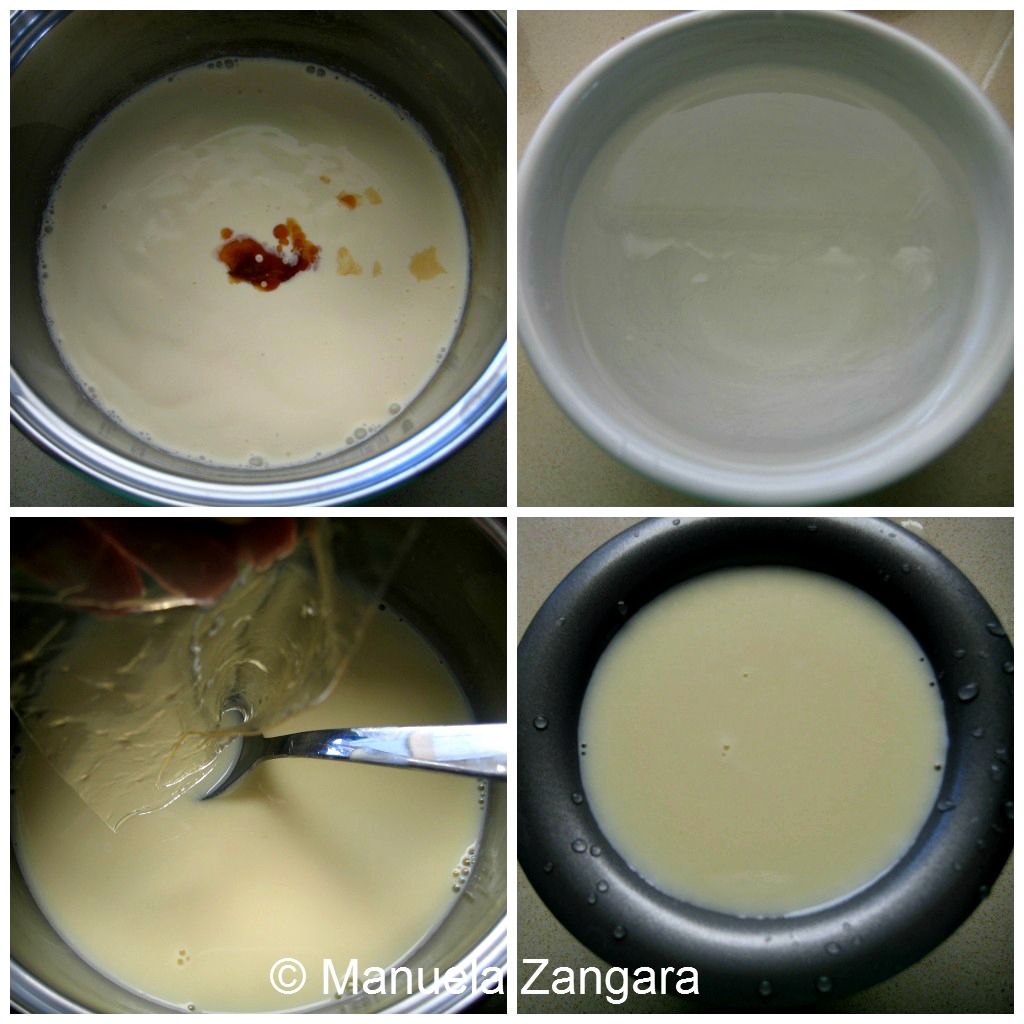 When you want to serve, unmould the panna cotta.
Mix the pulp of the passion fruit with some icing sugar (to taste) and use this coulis to top the panna cotta.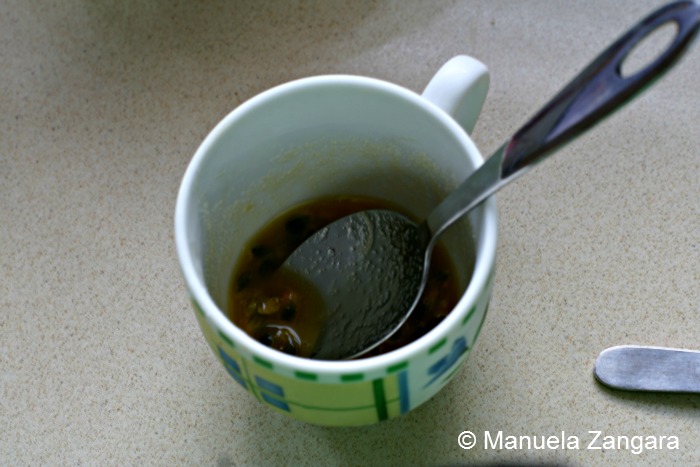 Serve immediately.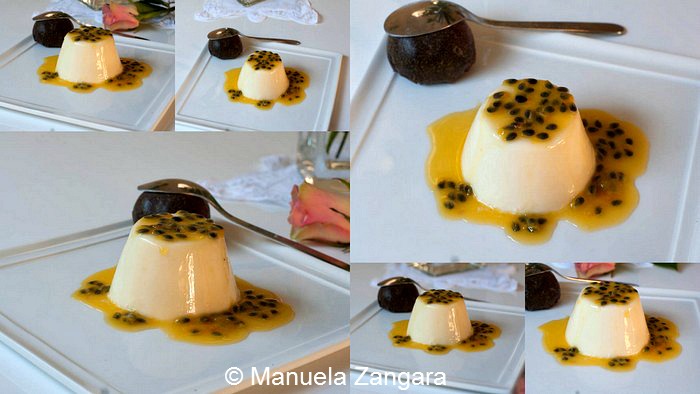 What is your favourite panna cotta flavour?
Pin It

Related Posts: