Today we are celebrating my site's 2nd blogiversary! It feels like yesterday that I sat down at my computer and created Manu's Menu! I still remember all the research I did and all the hard work I put into figuring out all the technicalities that are behind these pages! I have always cooked, but working on a computer (besides doing basic tasks!)… never! After 2 years, I feel so much more confident about my computer skills! I have even attempted my hands at some (simple) coding! I still have a lot to learn (and this is one of my goals for this coming year, so don't be surprised if you see some changes around here in the near future), but I am quite happy about my accomplishments! 😉
Many things have changed for food bloggers this year. After Foodbuzz became Daily Buzz, I felt a bit lost. I thought the sense of community we all shared through Foodbuzz would get lost. I am glad to say, I was wrong! We found new ways to share our creations and keep in touch: Pinterest, Google+ (besides Twitter and Facebook) came to the rescue and though I am still learning how to use these new social tools more effectively, I have great hopes for the future. Google+ sounds particularly exciting with the introduction of "communities".
Lately I have been asked a few times what kind of camera I use for my pictures. As you know, I take step by step pictures and I do that with an old Canon point and shoot camera (I sometimes get flour all over it, so I would never use my other camera for these pictures!!! Hehehe). The pictures of the final dishes are taken with an oldish DSLR, a Canon 350D and with the lens that changed the way I take my pictures: a Canon EF 50mm f/1.4 USM. I love it, it is sharp and perfect for portraits and food photography.
I am also satisfied with this year's improvements in my photography skills. I am very grateful to my husband who gifted me the book that changed my outlook on food photography: Plate to Pixel: Digital Food Photography & Styling written by Helene Dujardin. Highly recommended for all food bloggers and photography enthusiastic! I discovered a new world! At the moment I am working on manipulating natural light and I am having a blast. I am also beginning to understand how to match colours and props (I may be going a bit over board with props, but I love them!). Food photography and food styling are areas I will definitely be working a lot on this coming year as I am having too much fun and I like to see my improvements. If you like, you can see them for yourselves by clicking on my Foodgawker, Tastespotting and Tasteologie galleries. Also, my Roasted Brined Chicken has been chosen to be featured as the picture of the day on Foodp*rndaily of the 23rd of December 2012!
These are my favourite pictures of the past year (click on the picture for the recipe):
ROAST BRINED CHICKEN
PISTACHIO AND CARDAMOM SEMIFREDDO WITH ROSE CREAM
JALEBI
LEMON CHICKEN TAJINE WITH OLIVES
PASTA WITH SICILIAN STUFFED ARTICHOKES
SHEPHERD'S PIE
I feel blessed to have met so many wonderful people who share my same passion for food and food photography and who are always there to leave a sweet comment on my blog. I want you to know that even though I do not always reply to each single comment, I read ALL of them and they mean the world to me! Every comment is special to me… so keep them coming! I also know I have many "silent" readers and I am very grateful to you too! I would love to thank each one of you for all your love and support!
The summary of this second year of blogging would not be complete if I did not share some statistical data with you'll:
As you can see from the screenshot, since its creation, Manu's Menu has been visited by almost 575,000 people and it has a pageview count of over 2.4 million (!) with a bounce rate of 4.46% which, I've been told, is quite good! I had never even dreamt that my blog would be read and followed by so many people!
I am also quite happy with the results in the Social Media area… Manu's Menu has more than 3,200 followers between Facebook,Twitter and Pinterest, I am in almost 1,100 circles in Google+ and I have about 1,000 email subscribers. Even though there's always room for improvement (who wouldn't want to have 10,000 Facebook fans or even a million???), these achievements go well beyond my expectations! THANK YOU!!
This past year, I have also had the honour of being featured in a variety of online publications and other wesbsites, among which Yummly, Flavour Fiesta Magazine, the HuffPost Taste (which featured my Chicken Tikka Masala) and Bon Appétit Magazine (which published my Make-ahead Frozen Margaritas).
I was one of 24 Australian bloggers who wrote an ebook called The Potluck Club to raise money for the fight against poverty with Foodbank Australia via the $35 Food Challenge.
Besides, I have also had the great honour of being featured on a popular Italian food magazine (the printed kind!) called Sale&Pepe! The feature is about "Home-made pasta" and you know you can find my tutorials here.
Check out my Featured On page for a complete list!
I also thought it would be nice to share Manu's Menu 10 most visited posts of this 2nd year… here they go in descending order! – Click on the picture for the recipe.
1. SALTED CARAMEL MACARONS
2. HELLO KITTY CAKE POPS
3. HOME-MADE BAILEYS IRISH CREAM
4. GNOCCHI ALLA SORRENTINA
5. CHICKEN SHAWARMA
6. PANZEROTTI
7. CURRY PUFFS
8. TRIPLE SALTED CARAMEL CUPCAKES
9. GREEN TEA (MATCHA) ICE CREAM
10. NUTELLA PIZZA
For the complete list of the recipes I have published, go to my Visual Archive.
These instead are my biggest ACCOMPLISHMENTS this year:
MAKING PANETTONE – PANETTONE (click on the image for the recipe)
TEMPERING CHOCOLATE – SALTED CARAMEL CHOCOLATES (click on the image for the recipe)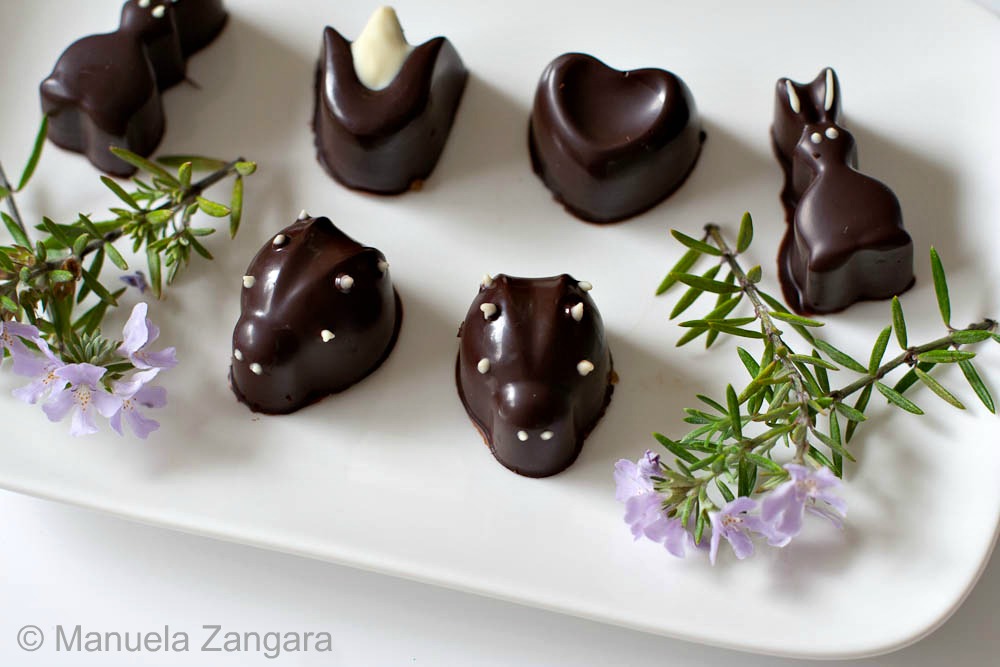 And these are the dishes I had the MOST FUN making!
SWEET SUSHI
SEA MARSHMALLOW POPS
PEPPA PIG CAKE
PIZZA FLAVOURED PIGGY BUNS
Remember you can also find MsM on:
Facebook, Twitter, Google+, Pinterest and Instagram (my username is manusmenu). Come join us!
So, which was your MsM's favourite recipe this year?
Once more I want to thank all of you for your love and support during these last 2 years!!! Here is to many more!!! 🙂 And don't forget to come back to check out MsM's next recipe… trust me, it is yummy!

Related Posts: