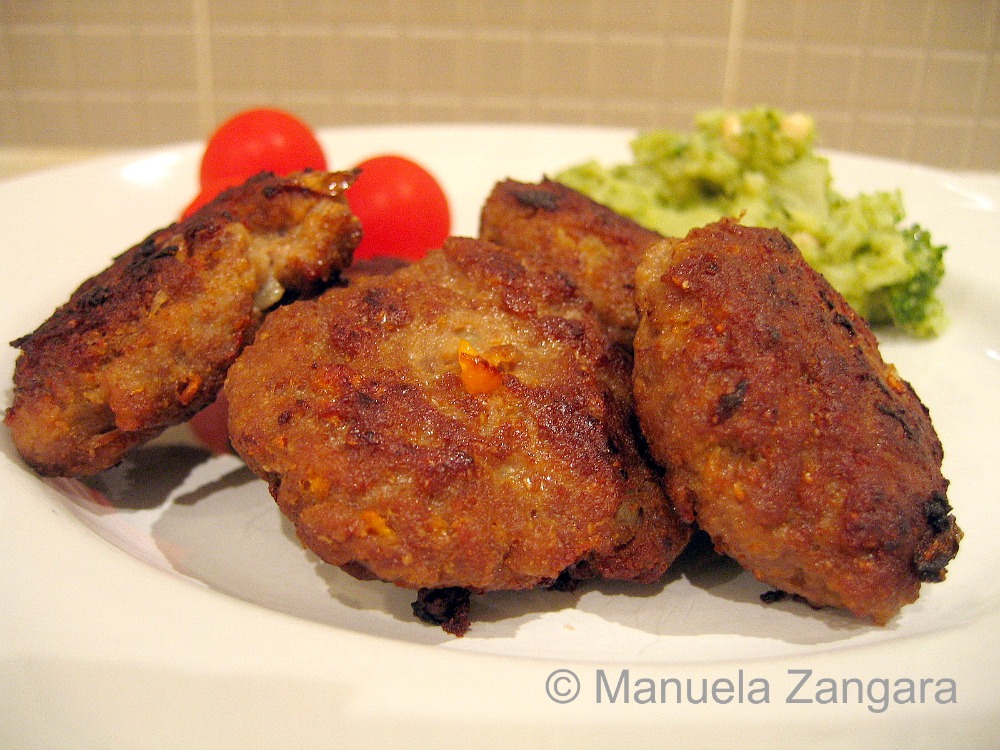 Do you have fussy eaters at home?  I sure do… my preschooler just refuses to eat any vegetables at all.  So, like many moms out there with the same problem, I have to think of ways to make her eat her veggies.  I often "hide" them in foods that she enjoys eating and these patties are a very good example of "yummy food with hidden veggies".  You can add any vegetables you like to it, I tend to make it with onion and carrots as they grate well and leave "no traces"… yes, you got that right, my little one has the sight of a hawk and if she spots a little "veg-something" in her food, she is not going to even touch it!  The carrots tend to show a little colour, but I always tell her it is "orange cheese" (she LOVES cheese)…  And guess what???  She loves these patties and finishes them up pretty fast.  She usually does not like red meat too much either, so these patties are a great way to make her eat some of the proteins and vitamins that she needs.  And I have to tell you, they do taste very good!  So… if you have a fussy eater, do try making these… you'll be surprised at how much he/she will like them!
Ingredients (for 4 people):
500 gms of beef mince
5 tbsp of grated Parmigiano Reggiano or Grana Padano
1 egg
¼ tsp of grated nutmeg
¼ tsp of ground pepper
1 tsp of salt
5 tbsp of breadcrumbs
1 small carrot, grated
1 small onion, grated
To make the patties, put the mince, egg, breadcrumbs, grated cheese, grated nutmeg, grated carrot, grated onion, salt and pepper in a bowl.
Mix well with your hands, until the meat comes together.
Then roll and flatten the patties with your hands.  Keep them aside.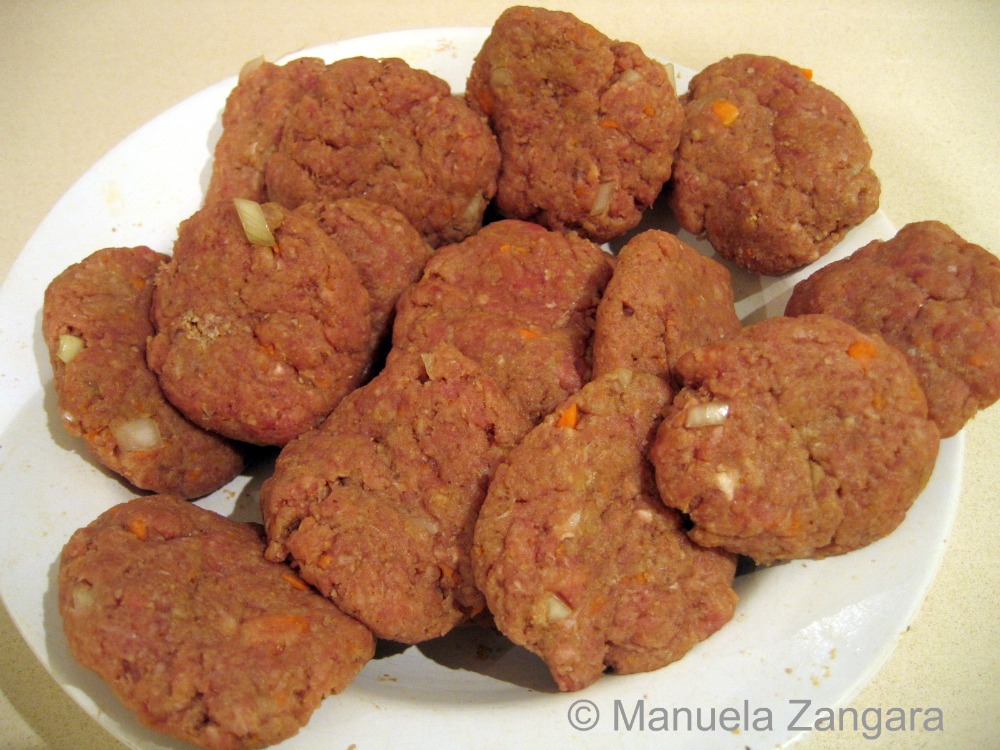 Shallow fry them in batches in hot vegetable oil.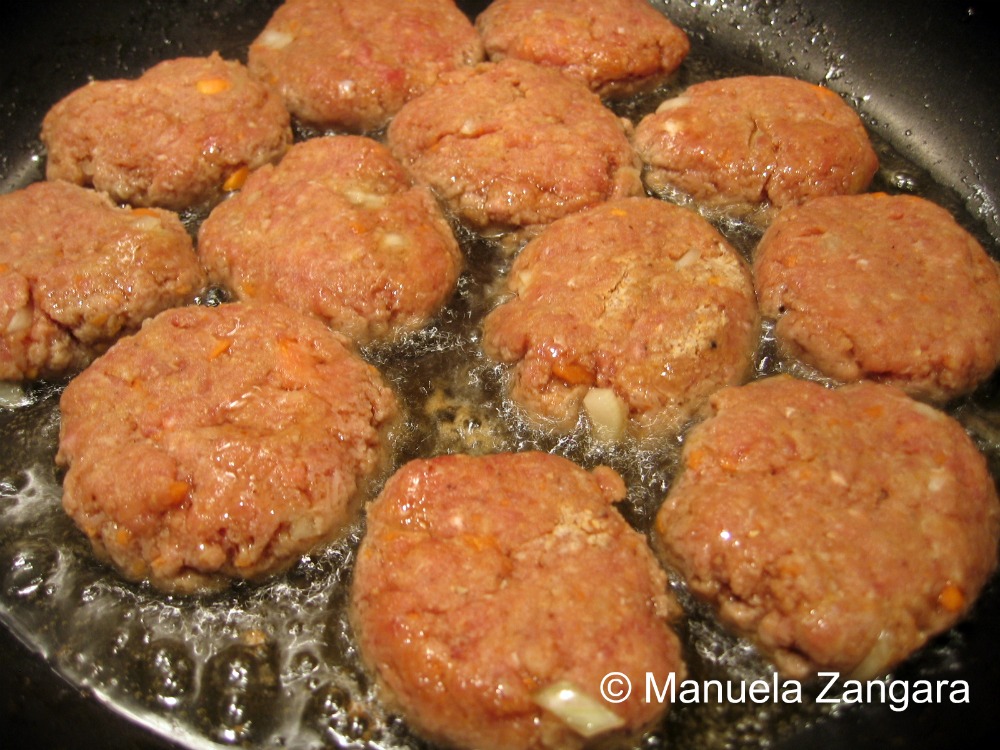 Drain the excess oil on kitchen paper and serve warm.  They go well with a simple tomato salad and/or with creamy broccoli and pine nuts.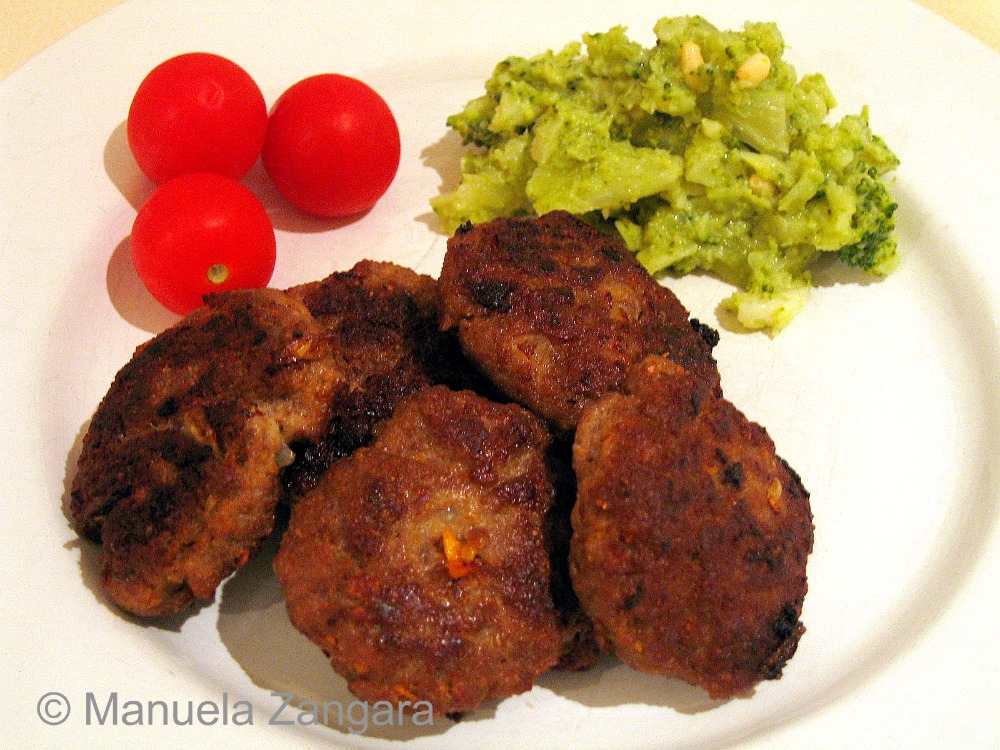 Related Posts: