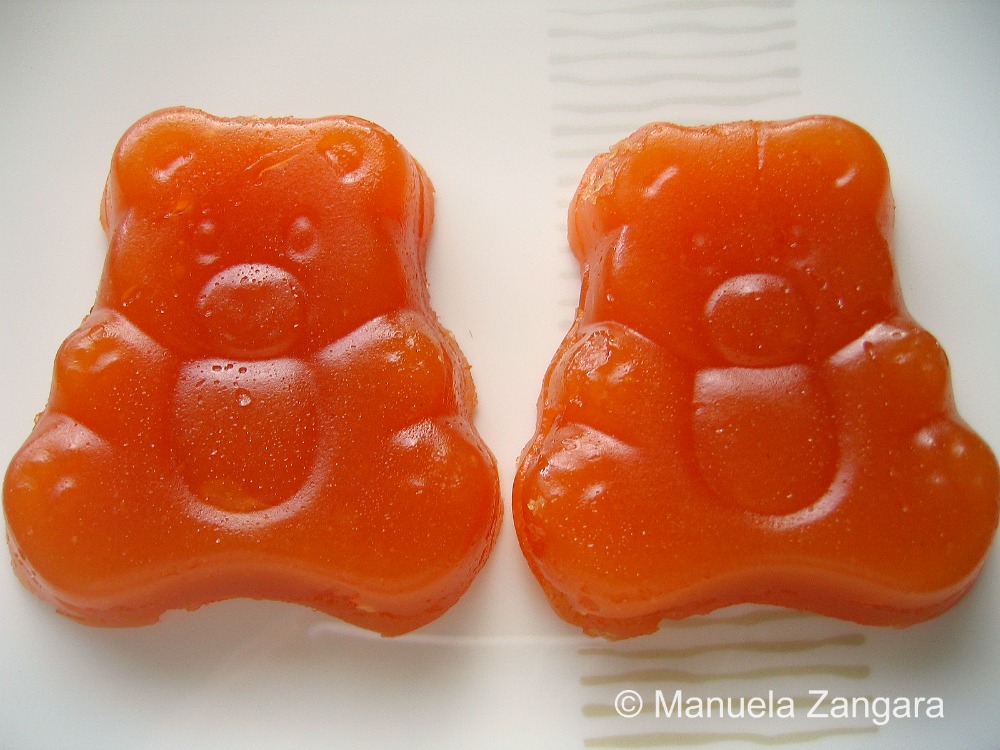 This is another one of my family's recipes.  It is a traditional sweet of many Italian regions (especially in the south) and when my parents were kids, it used to be among the most awaited gifts that Sicilian children would get for "all souls day".  You can find out more about the traditions of "all souls day" in my post on Martorana.  I remember my mom making cotognata in autumn, during the short quince season… the whole house would smell of it… such a comforting aroma: quince, lemon and bay leaves!  This autumn I decided to make it for the first time all by myself and follow my family's tradition.  Cotognata is an amazing sweet… it turns a not so pretty looking fruit into a delicious dessert!  And it is as easy to make as a jam!
Ingredients (this is the original recipe and it makes a large quantity of cotognata, I usually make half a dose):
2.5 kg quinces
1 lemon, cut in 4 pieces
2 or 3 bay leaves
2 kg sugar
Moulds
Peel and cut the quinces in pieces.  Put them in a pot with the lemon, bay leaves and a little bit of water (just enough to create steam while cooking).  Cook covered, on a low flame.
When the quinces are soft, drain them well.  Do not throw their cooking water away: you can make some fantastic quince jelly with it (the recipe will follow in the next few days)!
Blend the drained quinces well with a stick mixer and put the quince purée in a pot with the sugar.
Cook on a low flame and stir it as if you were making a jam, only in this case you need to obtain a much thicker mixture.  When ready it will be dense and amber in colour.
Prepare your moulds.  You can use any shape you like just as long as they are not too big and no deeper than 3.5 cm otherwise your cotognata will take too long to dry and set.  Make sure to wet the moulds with water before pouring the warm quince mix into them, this will help you remove the cotognata from the moulds later on.
Keep aside for a few days (3 to 5 depending on the size of your moulds), until completely set, then remove from the moulds and enjoy.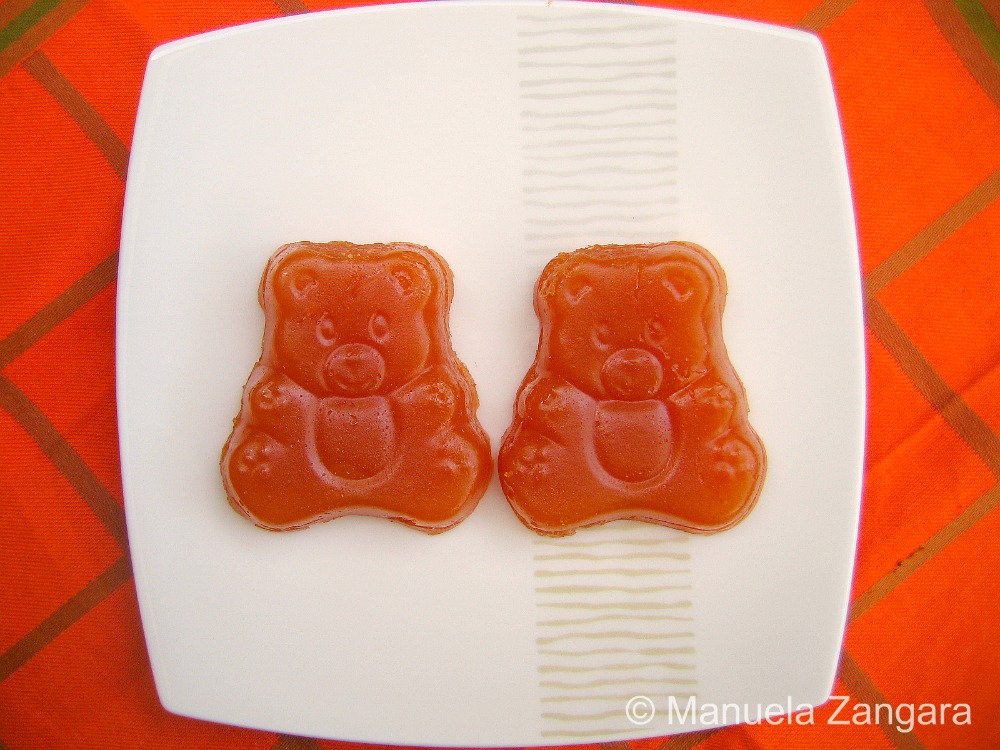 Related Posts: