I love paté. All sorts of patés. It is another one of the goodies I used to enjoy in France and now miss a lot. True, you can find paté here too but there is not the same variety that you find in France. One of my favourite lunch items in Paris is definitely a warm baguette and a good slice of paté or terrine de canard bought from a stall at one of the beautiful markets in the city! So, when I saw some duck liver at a specialty shop in Leichhardt I bought it and set out on a mission to replicate this lunch in my Aussie home! I also made some of my favourite onion jam to go with it and ate it all with some homemade baguette!
Ingredients (for 4 people)
For the paté:
300 grms of duck liver
1 bay leaf
3 sage leaves
3/4 glass of cognac
180 gms of butter + 20 gms for cooking the livers
For the onion jam:
350 gr onions
1 tsp butter
1 bay leaf
6 tbsp sugar
1 pinch of salt
4 tbsp red wine vinegar
For the cognac jelly:
¼ glass cognac
1/2 gelatine sheet
Wash the duck liver and leave it in water for at least 30 minutes. This will make it less bitter. Put it in a sauce pan with the bay leaf, sage and 20 gms of butter. Let it cook on a medium/high flame and turn it over a couple of times.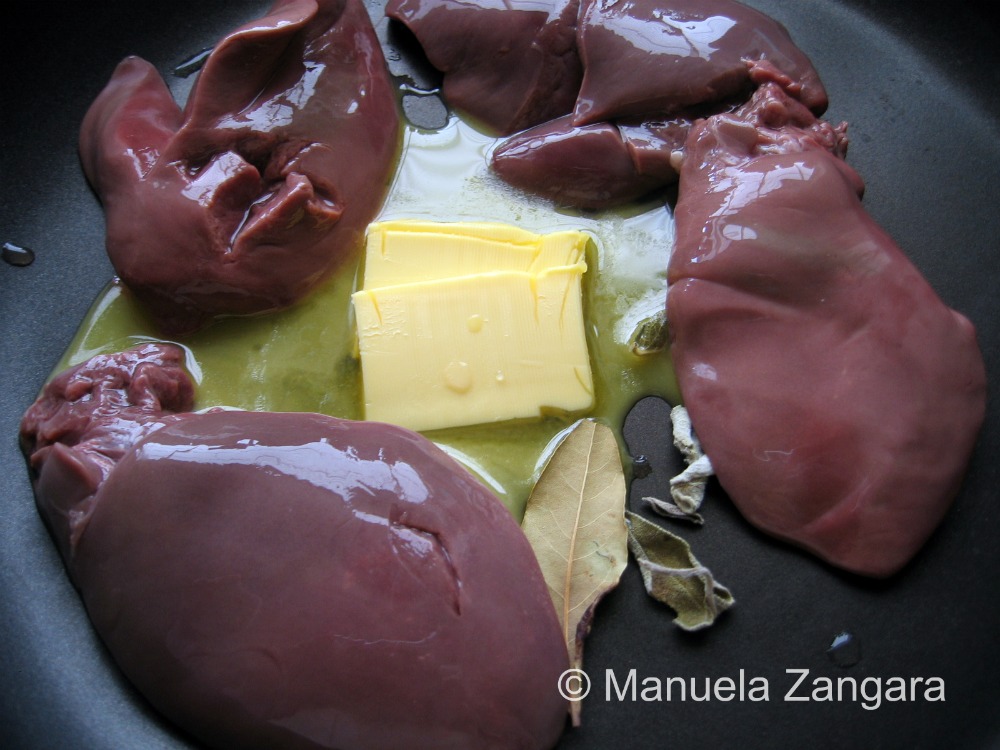 Then add the cognac and let the alcohol evaporate. The liver has to remain slightly pink on the inside. When the liver is ready, let it cool down a little.
Then put it in a mixer and blend it while adding the remaining butter.
Put the pate' in a ramekin or a serving bowl and keep aside.
Prepare the cognac jelly. Put the gelatine sheet in cold water to soften. In the meantime, heat the cognac (do not make it boil) and then drain the soft gelatine sheet and add it to the warm cognac. Stir well to dissolve it and pour over the pate'.  Refrigerate to set.
Now you can prepare the onion jam. Slice the onion and put it in a sauce pan with the bay leaf and butter and let it cook covered on a very low flame until translucent.
Then add the sugar, salt and vinegar and let it cook until golden and caramelised.
Set aside to cool down.
Serve the paté on toast or on a slice of homemade baguette with a teaspoon of onion jam on the top.

Related Posts: