My girls love bread.  They would eat bread all day long if I let them!  So, in an attempt to give them something healthier, I am baking more bread than I used to.  And I have taken up baking whole meal or multi grain breads more than white bread.  This is a very easy recipe that you can make at home without too much hassle.  It yields panini with a crunchy crust and a somewhat dense but soft crumb… which I think complements the multi grain texture of the flour.  I also add sesame seeds on the top as I think they look pretty!  These panini are great with some home-made salty butter and/or to accompany a nice bowl of warm soup!
Ingredients
600 gms – 1.3 lbs multi grain flour
2+1 tbsp sesame seeds
7 gms – ¼ ounce dry yeast
1 tbsp sugar
2 tbsp extra virgin olive oil
1 heaped tsp salt
300 ml – 1 ¼ cup water (or a little less, add slowly)
Put the yeast and the sugar in 300 ml – 1 ¼ cup of lukewarm water and set aside in a container at least twice that size so the yeast can activate.
In the meantime put the multi grain flour, 2 tbsp of sesame seeds, salt and extra virgin olive oil in a mixer with a dough hook.  When the yeast mixture is frothy pour it into the mixer.  Knead for a couple of minutes, till the dough looks smooth.  It must feel soft and elastic when you touch it.  If you do not have a mixer, you can knead all the ingredients by hand for 5 to 10 minutes.
Make a ball with the kneaded dough, dust it with flour and set it aside in a large bowl covered with a dry cloth to rise for at least 2 hours or until it doubles in volume.
Now you can shape your panini.  You can make them into balls or into mini loaves.
Brush them with some water and sprinkle with the remaining sesame seeds.
Make some patterns on the surface of the panini using a knife and cover them with a tea towel.
Pre heat the oven to 50°C (120°F), put it off and put the covered panini inside it to rise for 15 minutes or until they double in size again.
Take them out of the oven, remove the tea towel and bake in a pre-heated oven at 200°C (400°F) for 5 minutes, then decrease the temperature to 180°C (350°F) and bake for another 12 minutes or until brown on outside and hollow inside.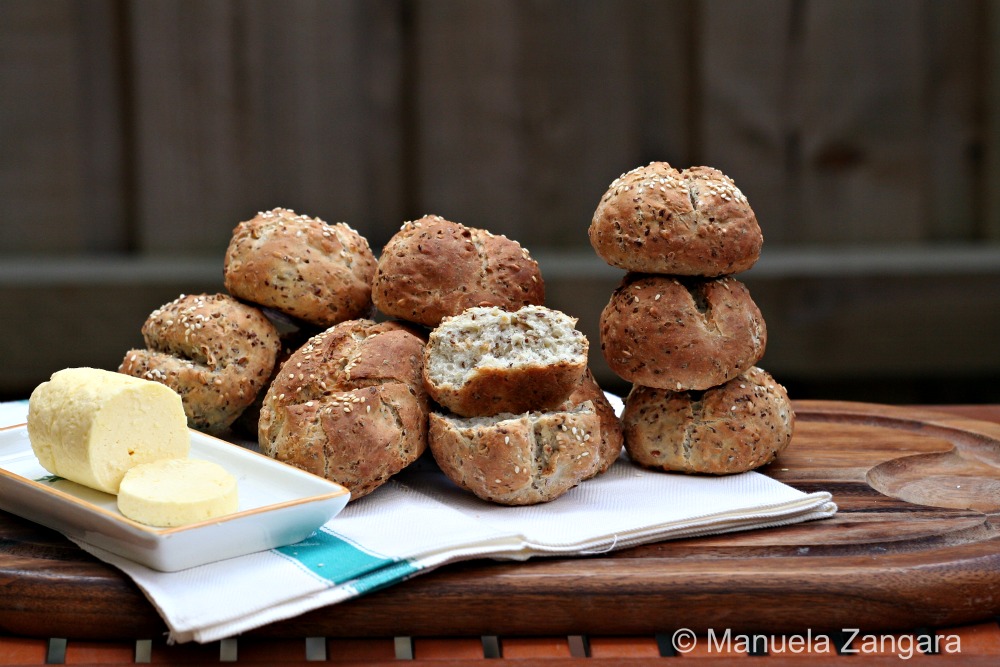 On another note, while I was away, Erin over at Dinner, Dishes, and Desserts awarded me The Butterfly award!  Thank you so much Erin for such a sweet award.  If you still don't know Erin's blog, you should go check it out, it is fantastic!
And last but surely not least, I am so thrilled to announce that the Beef Rendang recipe I have published a couple of weeks ago has been featured on Yummly in the article of October 18th, 2011 titled Spice Up Your Evenings with Delicious Curries!  Check it out!  AND Manu's Menu has the honour to now be a part of the Certified Yummly list!  Hooray!!! 🙂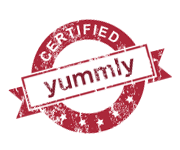 Related Posts: