I love soups and used to eat plenty when living in Italy.  Winter in Milan can be very cold, rainy and sometimes snowy… So a good hot soup was a great dish to have on one of those cold evenings.  Since moving here though, I have not felt the need to have soup as much as before.  It is never "cold enough" for me to crave a hot vegetable soup.  But this one is different.  It is more often served cold (but can be eaten warm too) and I love it at room temperature.  Which means, it is easier for me to eat it "down-under".  I served it with my multi-grain panini and home-made salty butter .  Enjoy!
Recipe adapted from Julia Child
Ingredients (for 4 persons):
450 gms leeks, sliced
450 gms potatoes, chopped
30 gms butter (I used my salted butter)
2 ½ glass water
½ cup crème fraîche
Dill or chives to garnish
Salt
Put the leeks and potatoes in a pot and let them sweat with the butter on a medium flame.
Add water and let it cook covered until the vegetables are soft.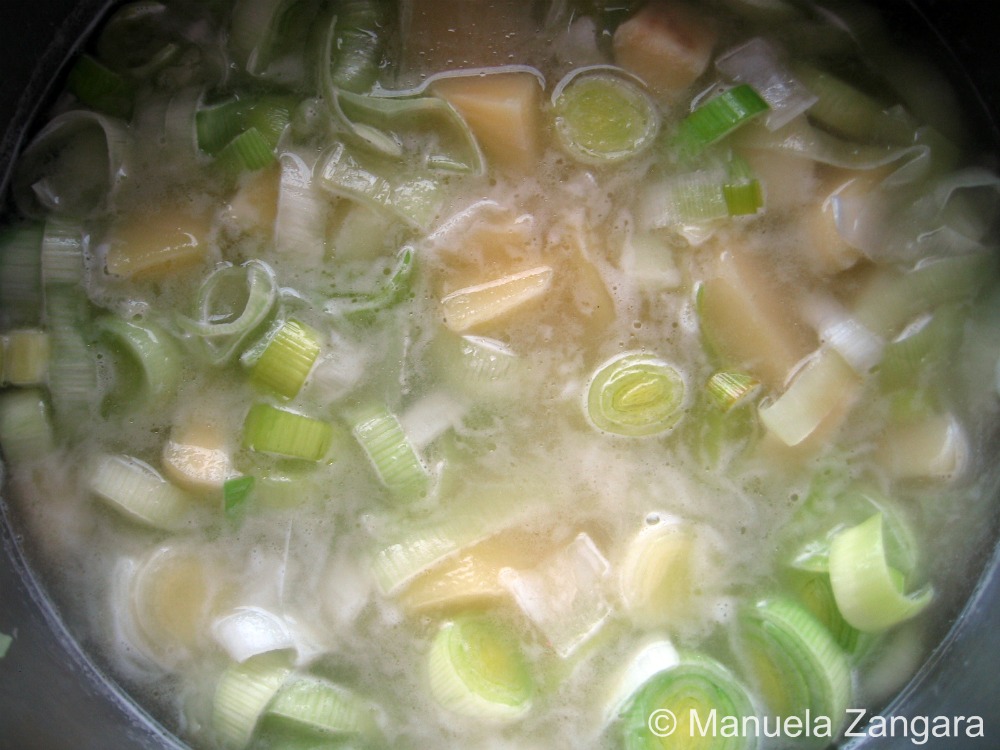 Blend the soup with a hand mixer.  Add the crème fraîche and salt.
Serve cold or warm with dill or chives and bread.  I personally like it at room temperature with some of my multi grain panini and home-made salty butter .

Related Posts: