A few days ago I made and shared with you the recipe of my first piadina: Homemade piadina with prosciutto, stracchino and rocket.  When I shared it on my Facebook page, my friend Marco Drudi, who is from the area in Italy where piadine come from, kindly shared with me his family recipe!  The ingredients are almost the same as that of the first recipe, but he suggested adding a little bit of honey to the dough to give the piadina its traditional amber colour.  And then he gave me the biggest tip for a great piadina.  Marco told me that the original piadina has to be thick and about 24 to 28 cm in diameter and not thin like in my previous recipe!  If you are vegetarian, vegan or want to make a lighter version of this dish, he also suggests substituting the lard with vegetable oil (any olive oil would have too strong a taste).  I have not made this lighter version as yet, but if you are interested you can find a vegan recipe on my friend Caterina's site: Il mondo di Cì, together with lots of yummy and healthy recipes and other interesting tips and posts.
Marco also told me how to make another great dish from Romagna: crescioni.  Crescioni are made with the same dough used for piadine but they are stuffed and closed sort of like a panzerotto and then cooked like a piadina.  You can fill them with anything you like and they too are divine!  Thank you so very much for sharing your recipes Marco: they are really tasty… I hope I managed to do them justice! 🙂
Sharing this recipe with Full Plate Thursday by Miz Helen and It's a Keeper Thursday by Christina.
Ingredients (makes 3 big piadine):
500 gms flour
4 gm soda bicarbonate
150 gms lard
1tsp salt
3/4 tsp honey
About 200 ml water or enough to make a smooth dough
Fillings
Piadina: stracchino, prosciutto crudo and rocket salad
Crescione: tomato sauce and mozzarella
Put all the ingredients in a mixer with a dough hook and knead for a couple of minutes, till the dough comes together and looks smooth (add the water little by little as the dough is being kneaded).  You can also do this by hand but it will require a longer kneading time.
Make 3 smaller balls of dough and roll them into 3 circles about 3 mm thick.  Poke their surfaces with a fork to avoid bubbles forming while they are cooking.  If bubbles form while cooking, flatten them with a fork.
Cook them on a hot non stick or cast iron skillet (or frying pan).  The pan has to be hot, but I'd suggest you lower the flame when you put the piadina to cook as it should not cook too quickly or the piadina will come out hard and break when you put the filling in.  Marco suggests using a heat diffuser or putting some rolled aluminium foil around the burner to diffuse the flame and spread the heat more uniformely.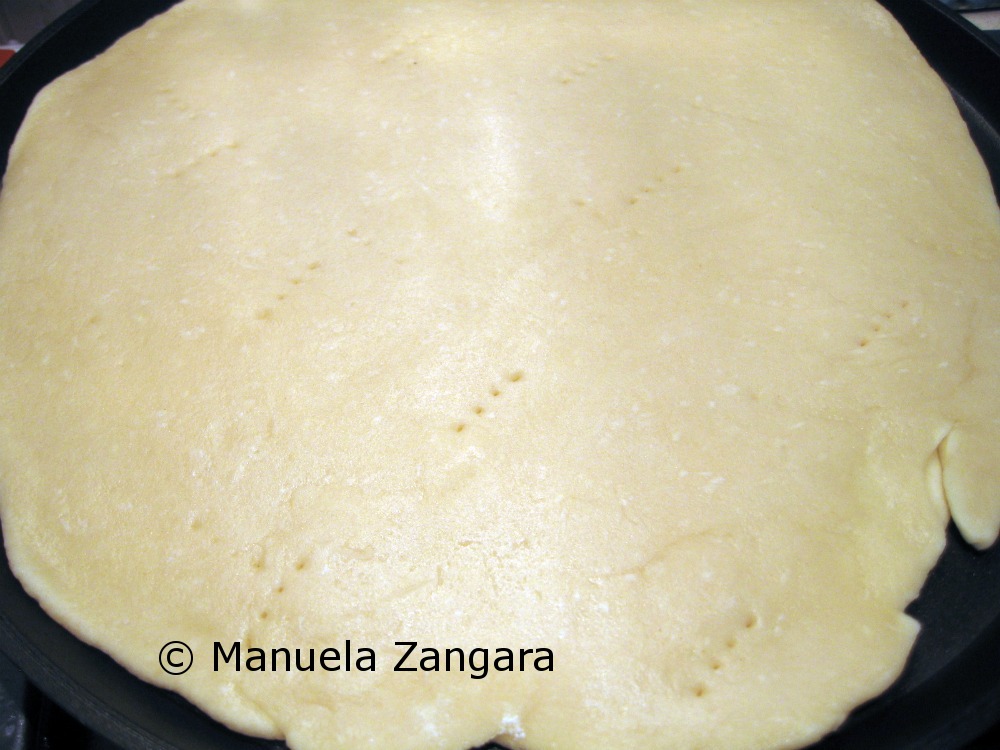 When the piadina starts to brown, flip it over and while it is cooking on the other side add the filling.  I used stracchino, prosciutto slices and rocket salad as in my previous piadina recipe because I love this filling and I wanted to be able to compare the 2 recipes.
Once it has cooked on the other side, close it in half and remove from the fire.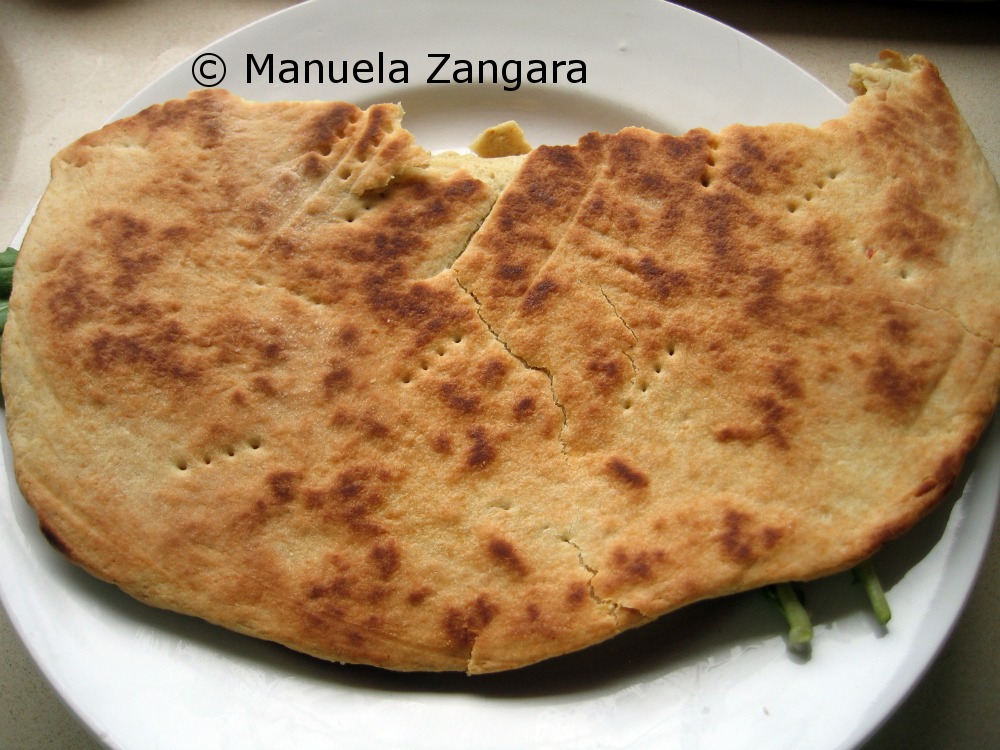 Serve it warm with the cheese melting.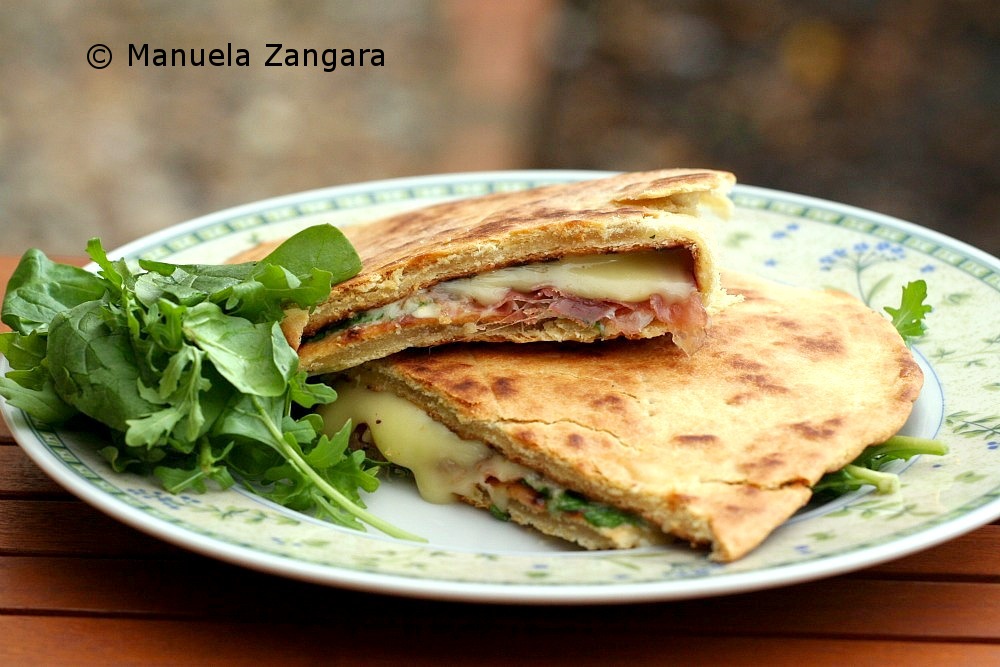 CRESCIONI
To make crescioni you proceed in the same way as you make piadina.  After rolling the dough into a circle about 3 mm thick, put the filling on one side of the circle and then fold the other side on top of it, to close it as if you were making a panzerotto.  Press the sides well with your fingers or the tines of a fork to close the crescione well.  I chose a very classic filling: tomato sauce and sliced mozzarella (bocconcini).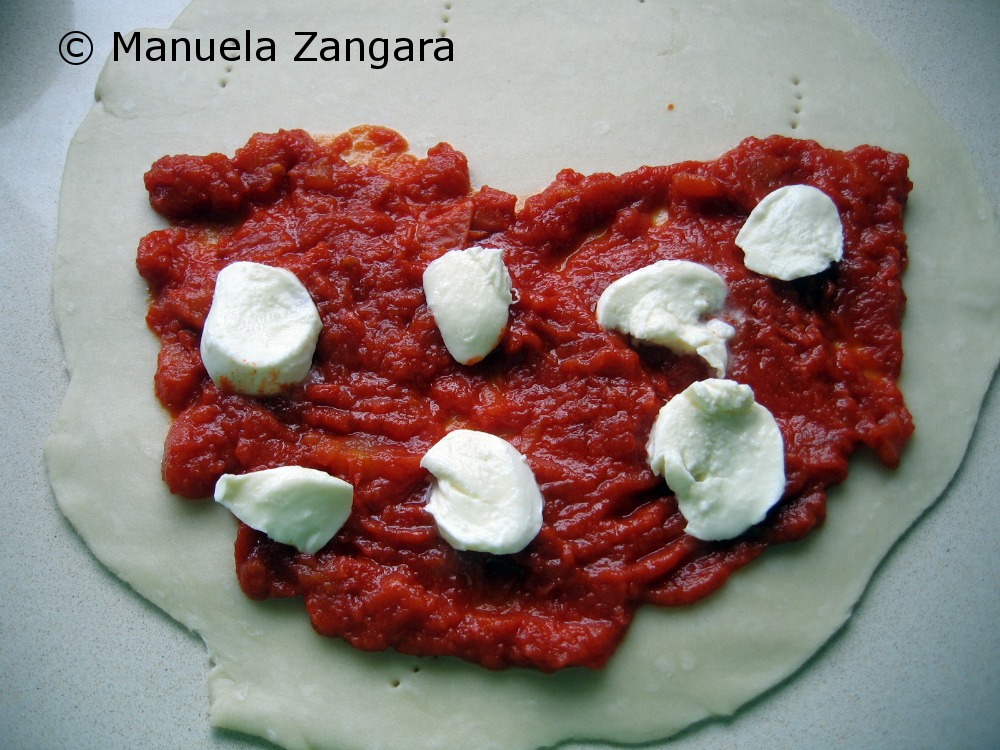 To make the tomato sauce, sauté a clove of garlic in 1 tbsp of extra virgin olive oil, add 1 tin of diced tomatoes and 1 pinch of salt.  Cover it and let it cook until the sauce thickens enough to be used as a filling.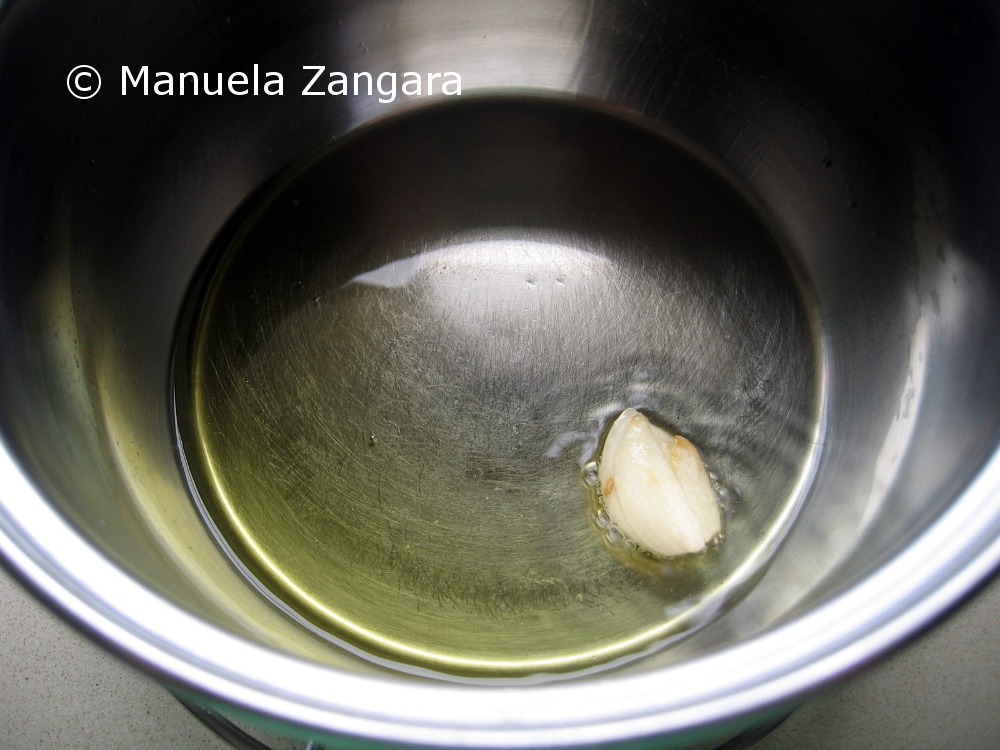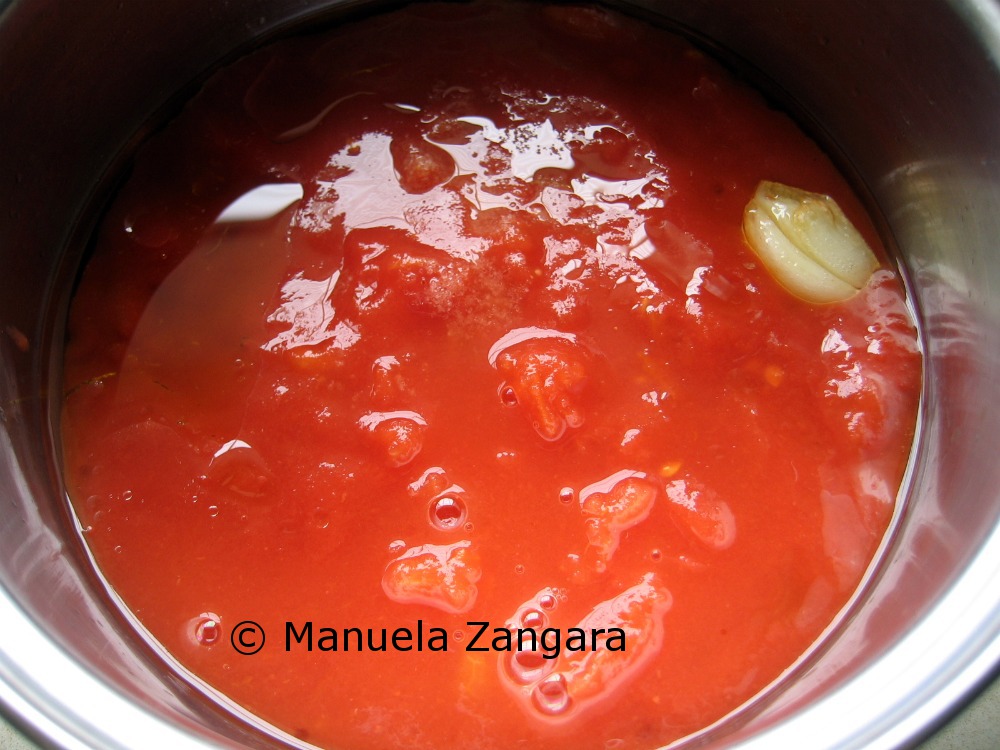 Cook the crescione the same way as you would cook a piadina.  Be careful and try and cook the side as well by keeping the crescione standing.  I forgot to do it and, even though the heat had "cooked" it, the side hadn't browned enough and it was slightly cracked.
Serve warm and enjoy.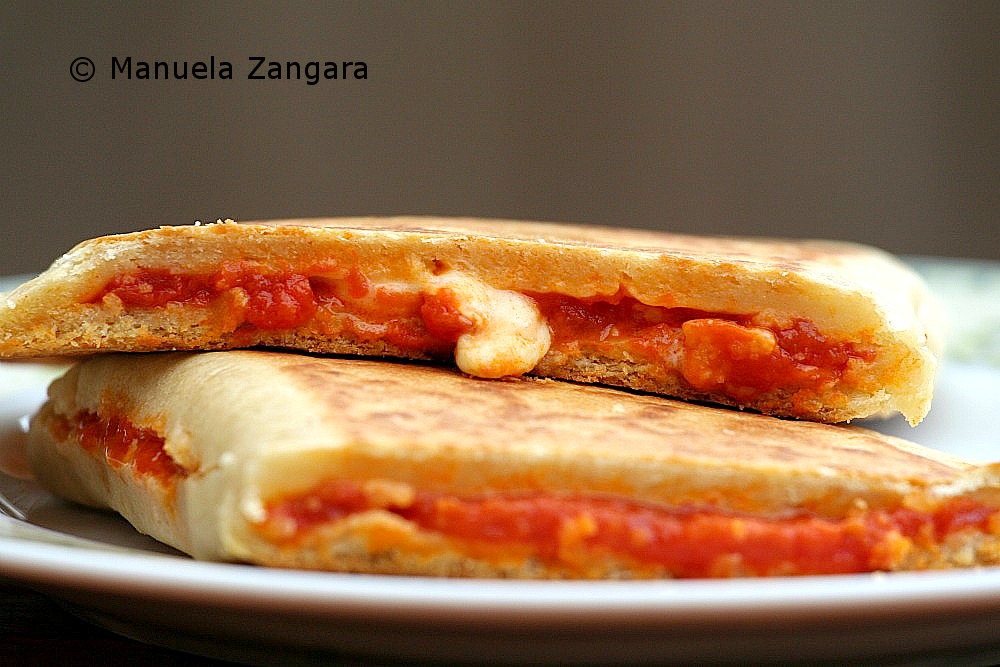 On another note… I am happy to announce that I have joined the Foodbuzz's Featured Publisher Program.  I was already part of their community and I got to know so many great fellow foodies and wonderful blogs thanks to it, so becoming a Featured Publisher seemed like the "natural next step" to me!

Related Posts: