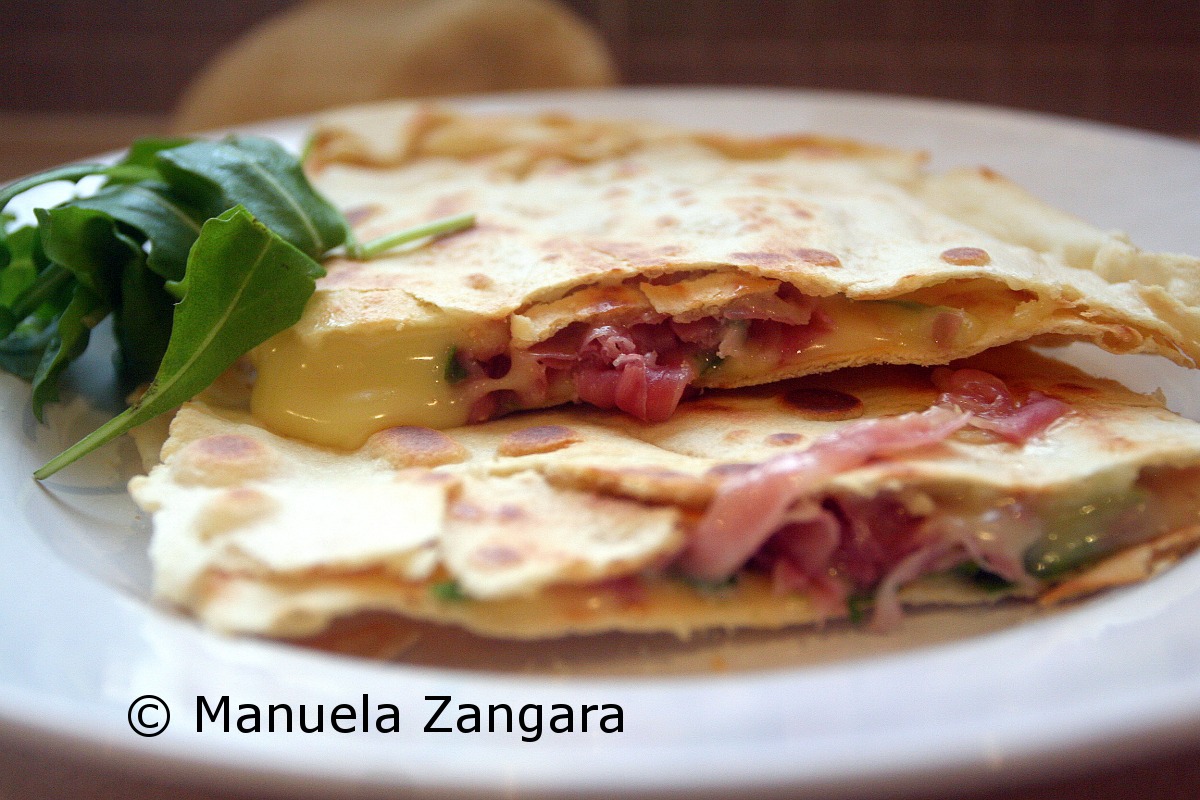 Piadina (Wiki) is a very traditional bread/sandwich from Romagna (Wiki), a historical area that corresponds to the south-eastern portion of the Emilia-Romagna region.  Piadine make very tasty sandwiches and they are often filled with cheese (squacquerone or stracchino are among the favorites), cold meats and/or vegetables.  The filling that I prefer is the most classic of all: stracchino, prosciutto crudo and rocket salad.  Enjoy!
Sharing this recipe with What's Cooking Wednesday by Cristi.
Ingredients (make 5 piadine):
250 gms flour
1 gm soda bicarbonate
50 to 75 gms lard (you can substitute this with some extra virgin olive oil)
1/2 tsp salt
Water and white wine in equal quantity, enough to make a smooth dough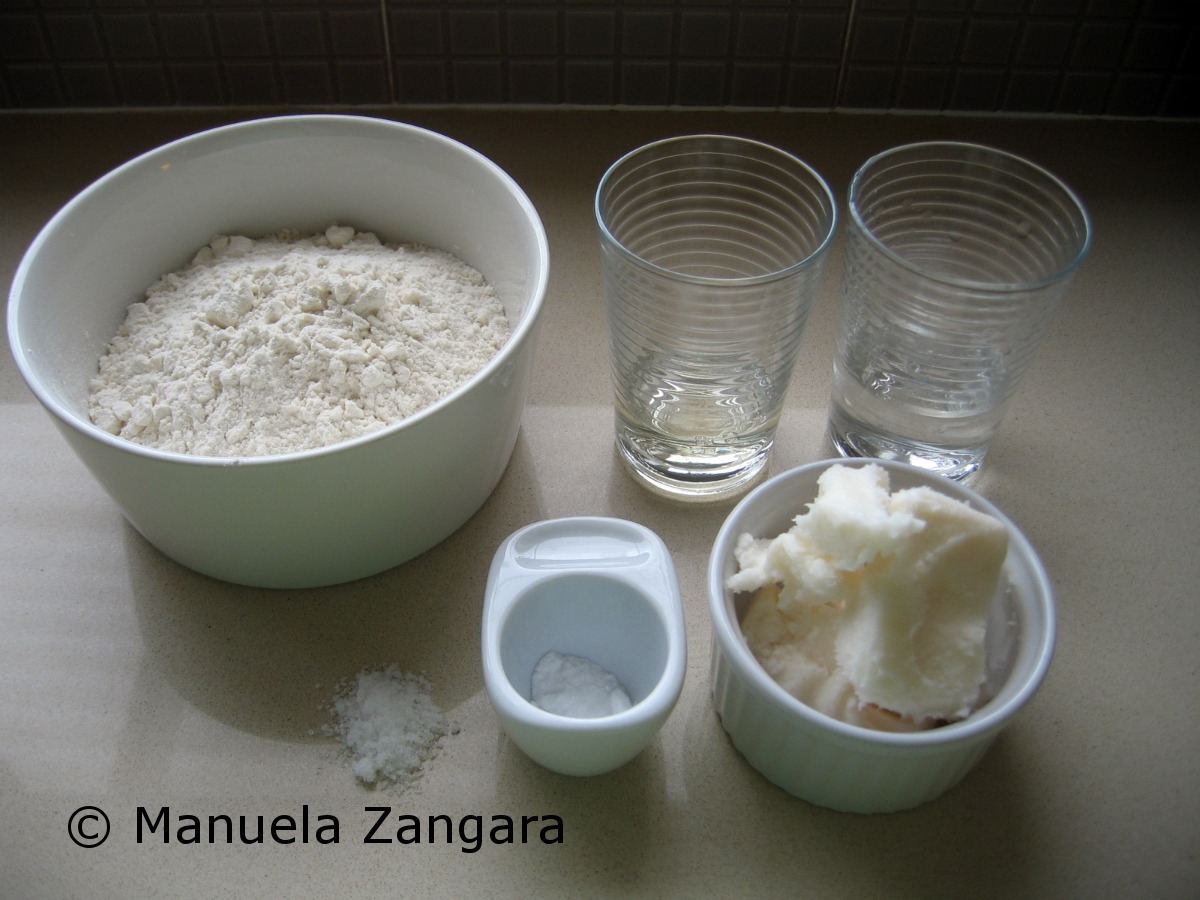 Put all the ingredients in a mixer with a dough hook and knead for a couple of minutes, till the dough comes together and looks smooth (add the water and wine little by little).  You can also do this by hand but it will require a longer kneading time.

Make 5 smaller balls of dough and roll them into 5 very thin circles.  They have to be almost transparent… the thinner the better.

Cook them on a very hot non stick or cast iron skillet (or frying pan).  When bubbles start forming on one side, flip it over and cook on the other side.
Add the stracchino pieces, prosciutto slices and rocket salad, close it in half and remove from the fire.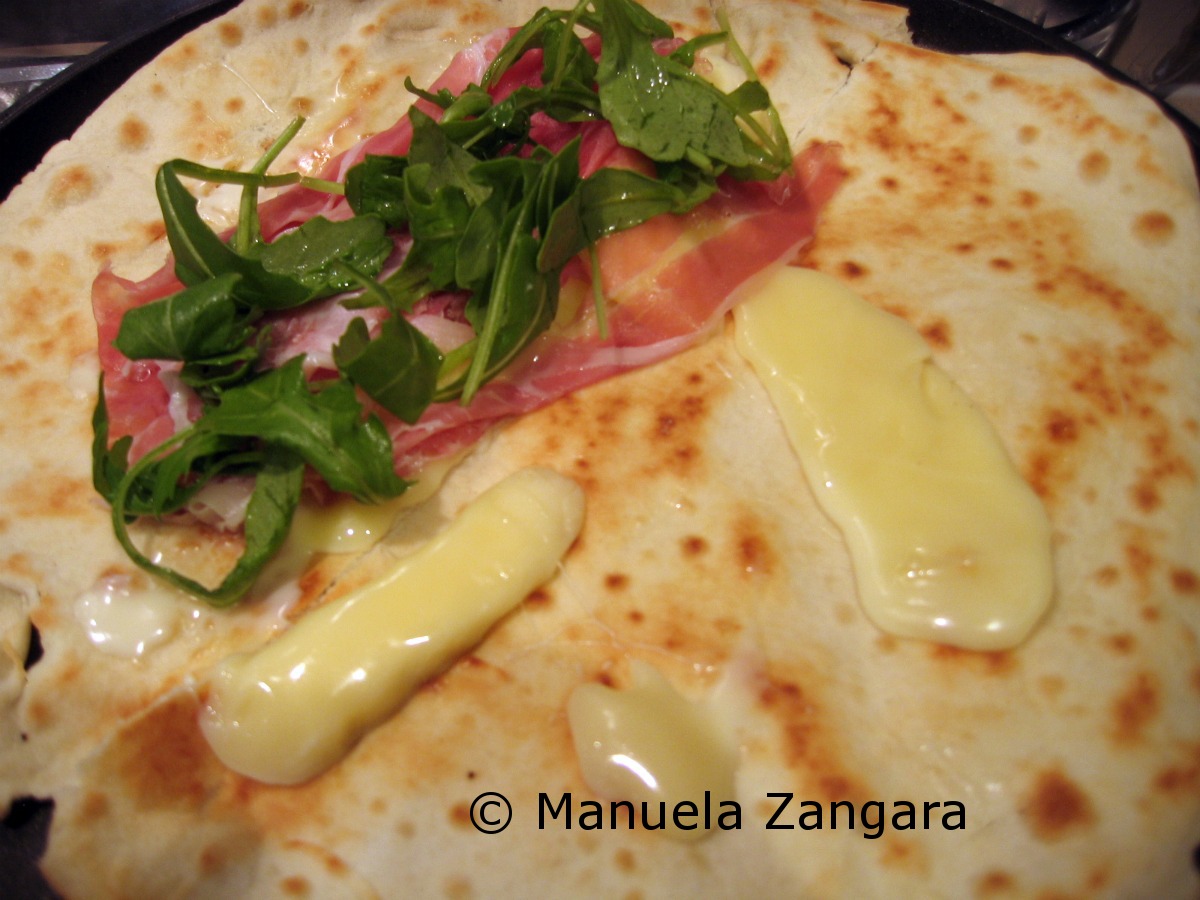 Serve it warm with the cheese melting… yum!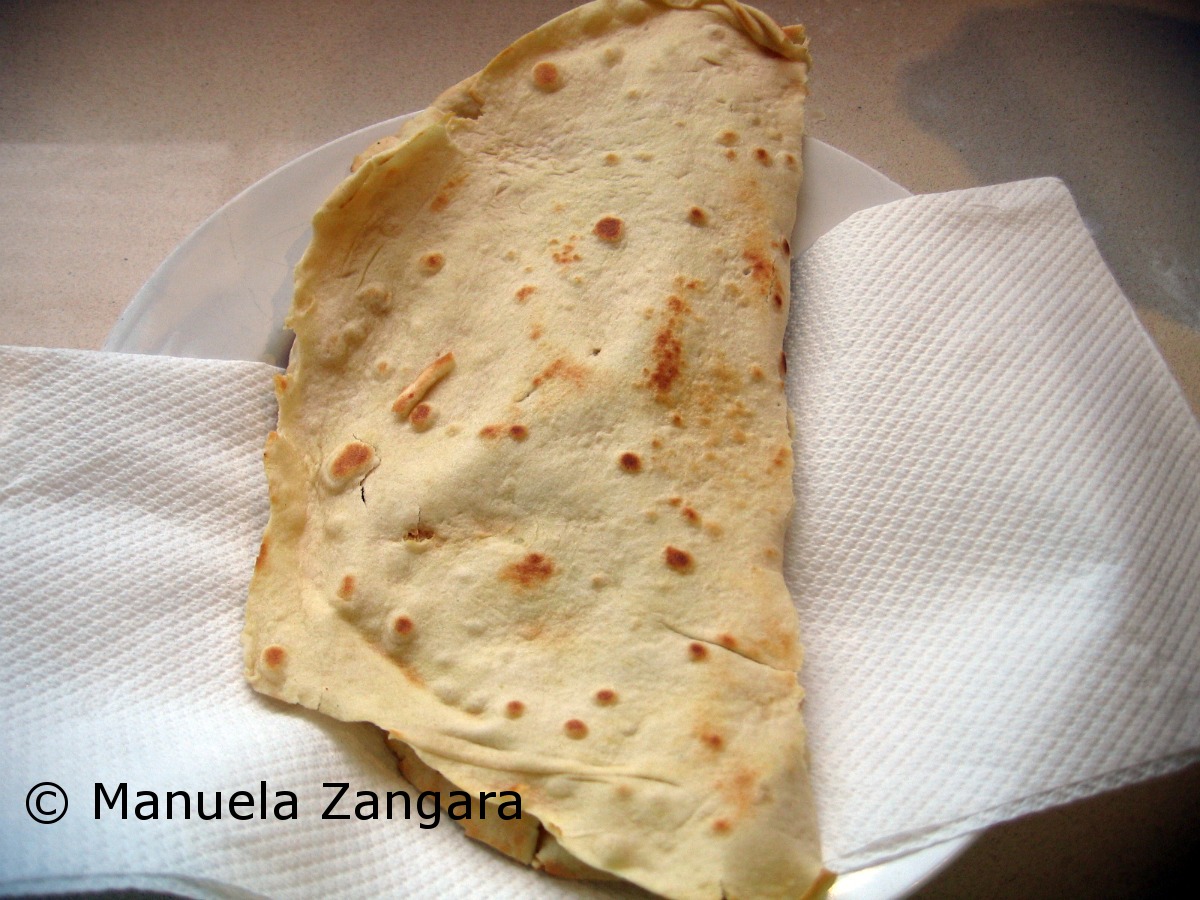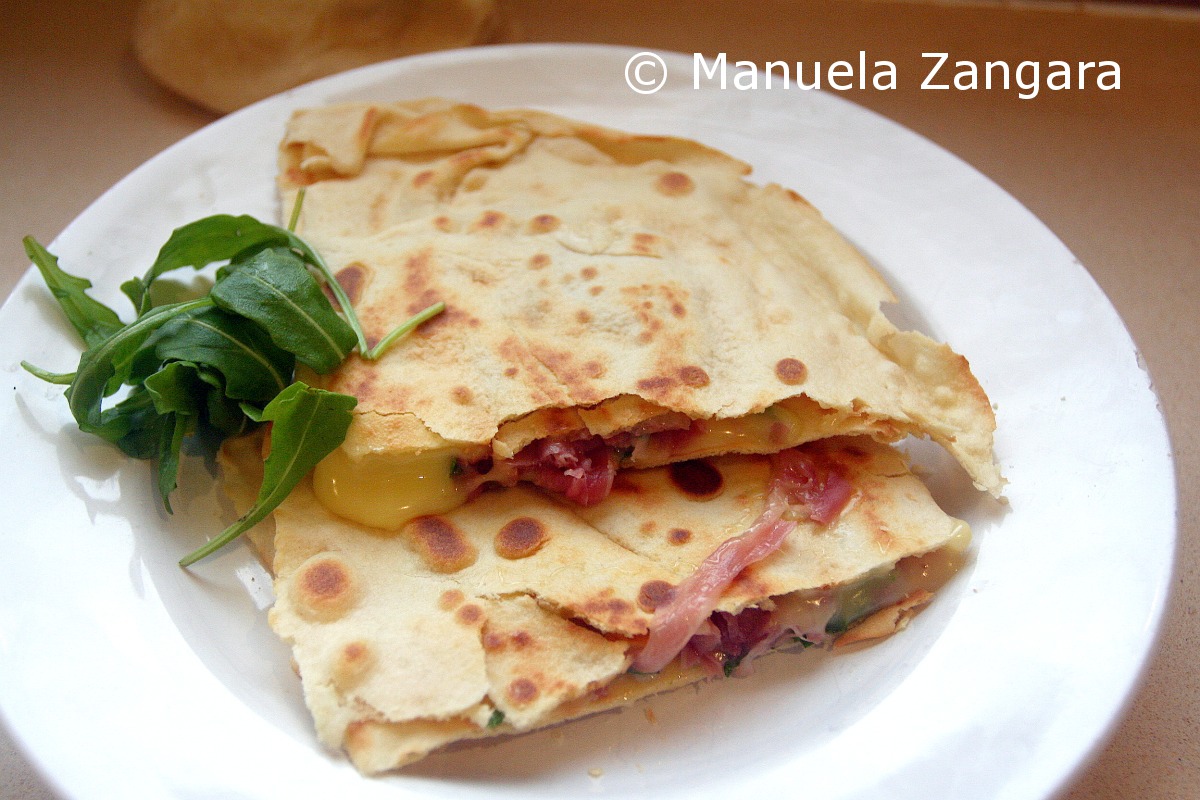 Related Posts: