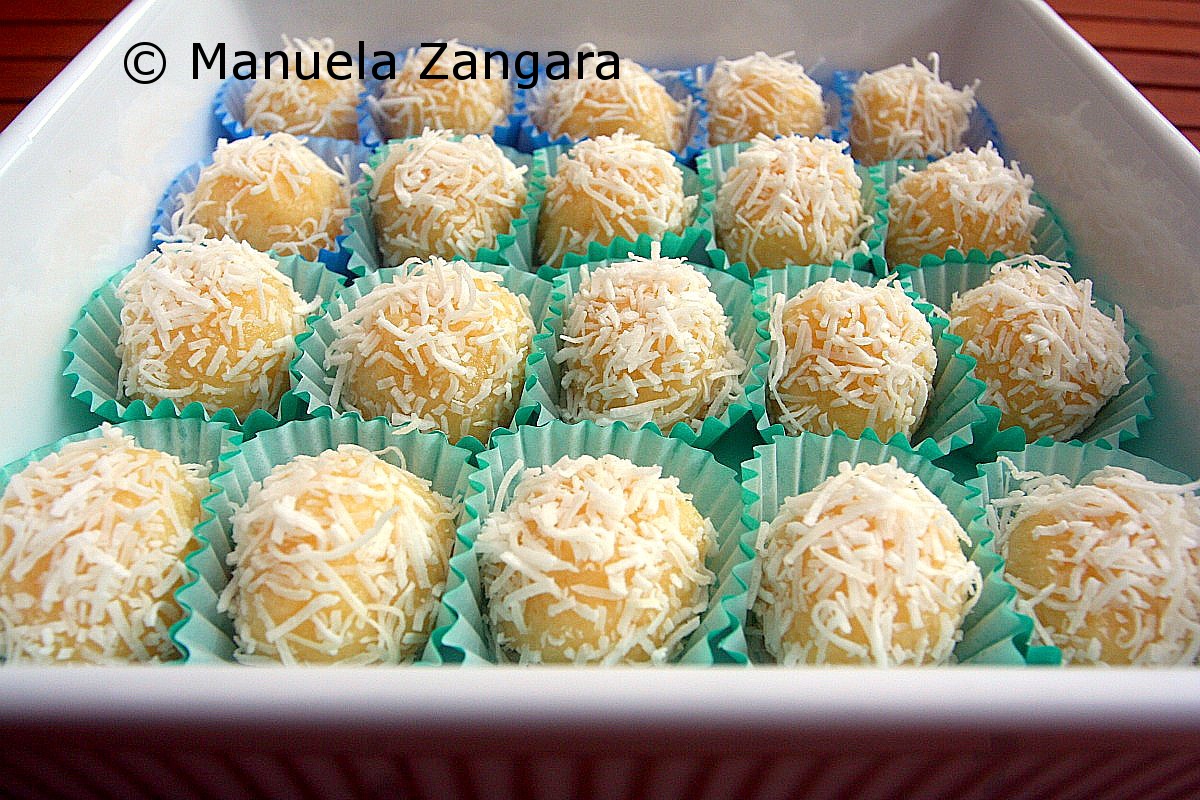 This is not an Italian recipe.  It is a Brazilian coconut sweet usually served during birthday parties.  Clint ate this at work as one of his ex colleagues was Brazilian and brought it to share with all the co-workers… and as always when my husband likes some food, he asks me to replicate it.  I liked them to so much that I gifted them to my friends for Christmas together with Baci di Dama and Salame di Cioccolato.  So… here goes the recipe.  You can decorate these sweets by rolling them in sugar, which is the original way to eat them.  I found them too sweet for my liking as the condensed milk is already quite sweet, so I substituted the sugar coating with some coarsely shredded dry coconut.
Sharing this recipe with Hearth and Soul Hop by Kankana, Melt in your Mouth Monday by Jane and Whatcha Makin' Wednesday by Cheryl.
Ingredients (makes approximately 25):
1 tin (395 gms) condensed milk
150 gms finely grated coconut
2 tbs (30 gms) unsalted butter
Coarsely shredded coconut or sugar to decorate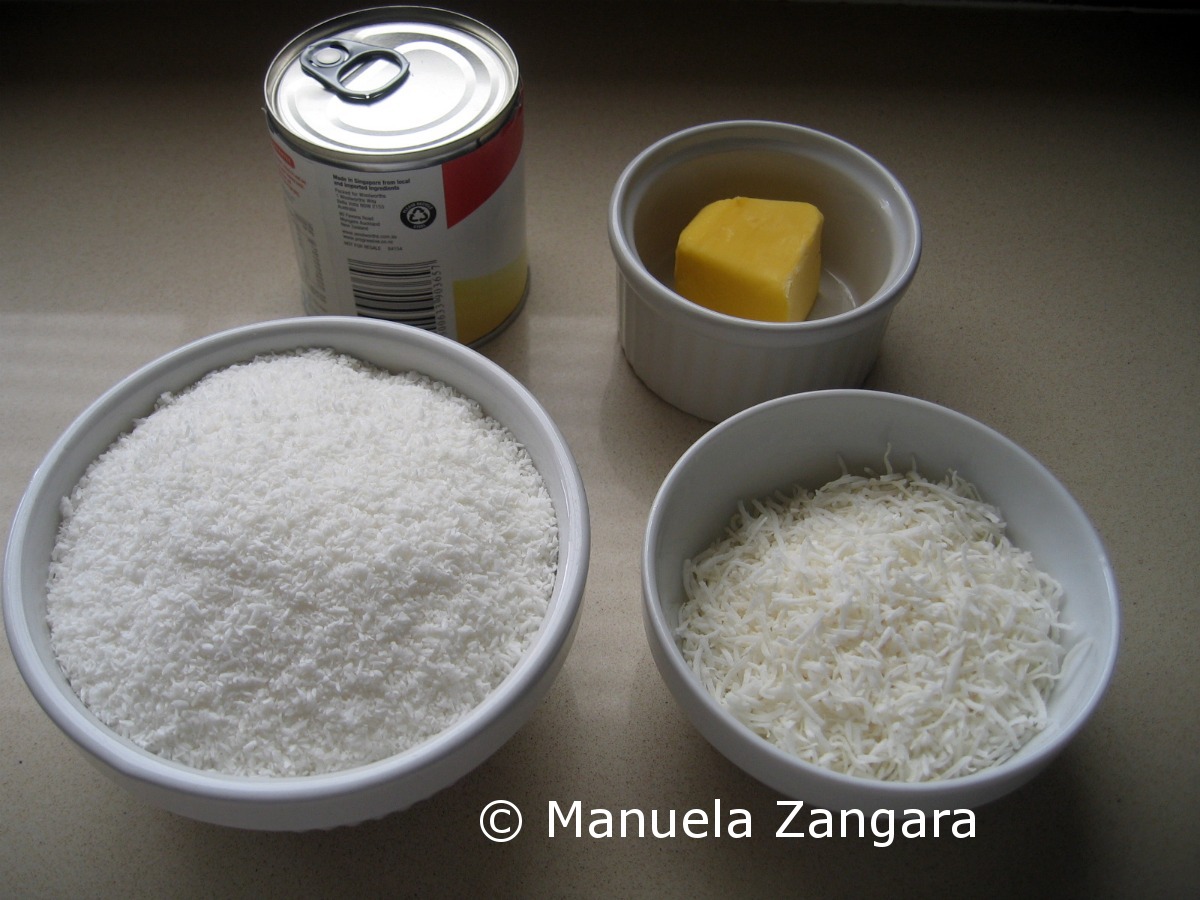 Put condensed milk, butter and coconut in a pot and cook it on a very low flame stirring constantly with a wooden spoon till the mixture leaves the sides of the pot.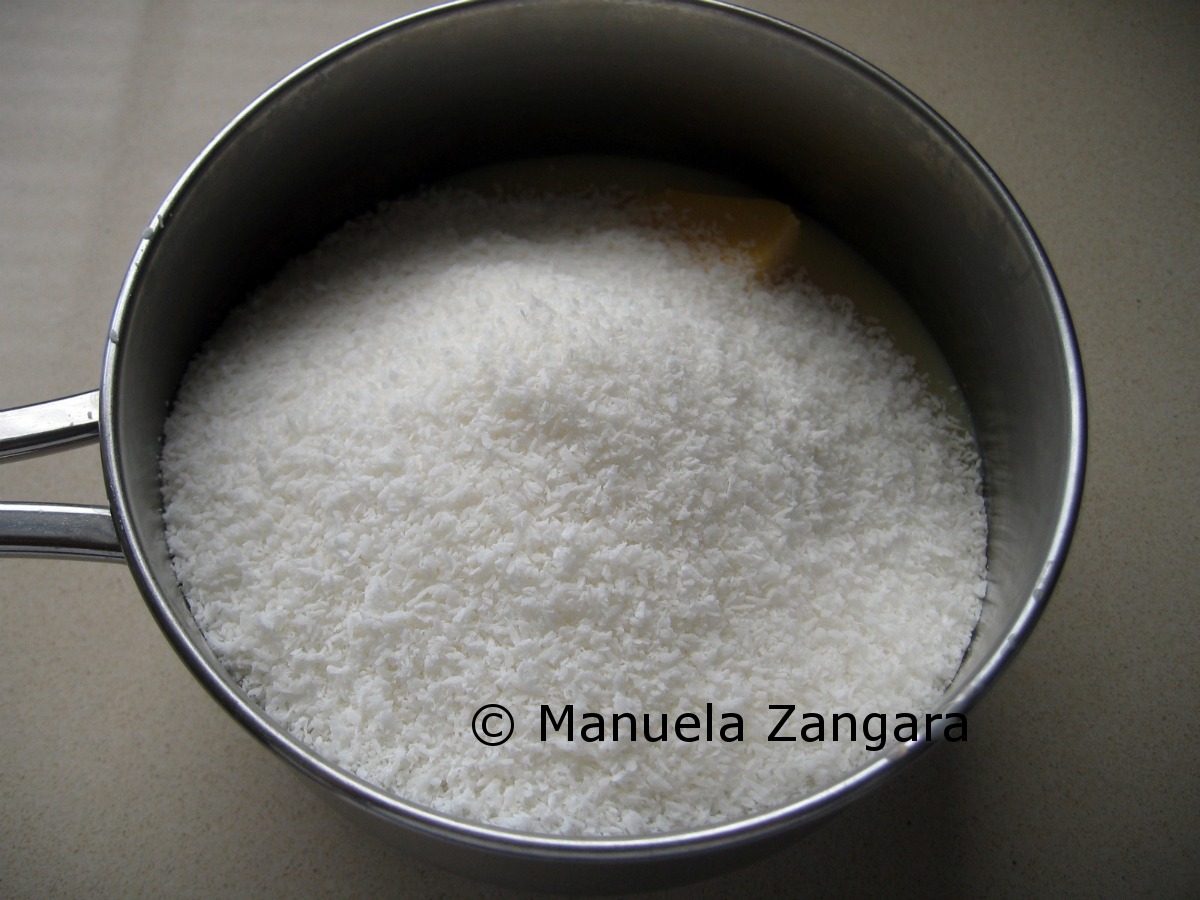 Let it cool on the bench top by spreading it over a sheet of baking paper.
When it is cool enough (but not cold, or it will get too hard), make some small balls by rolling the coconut mixture with your hands (make sure you grease your hands with some vegetable oil so that the balls do not stick to them).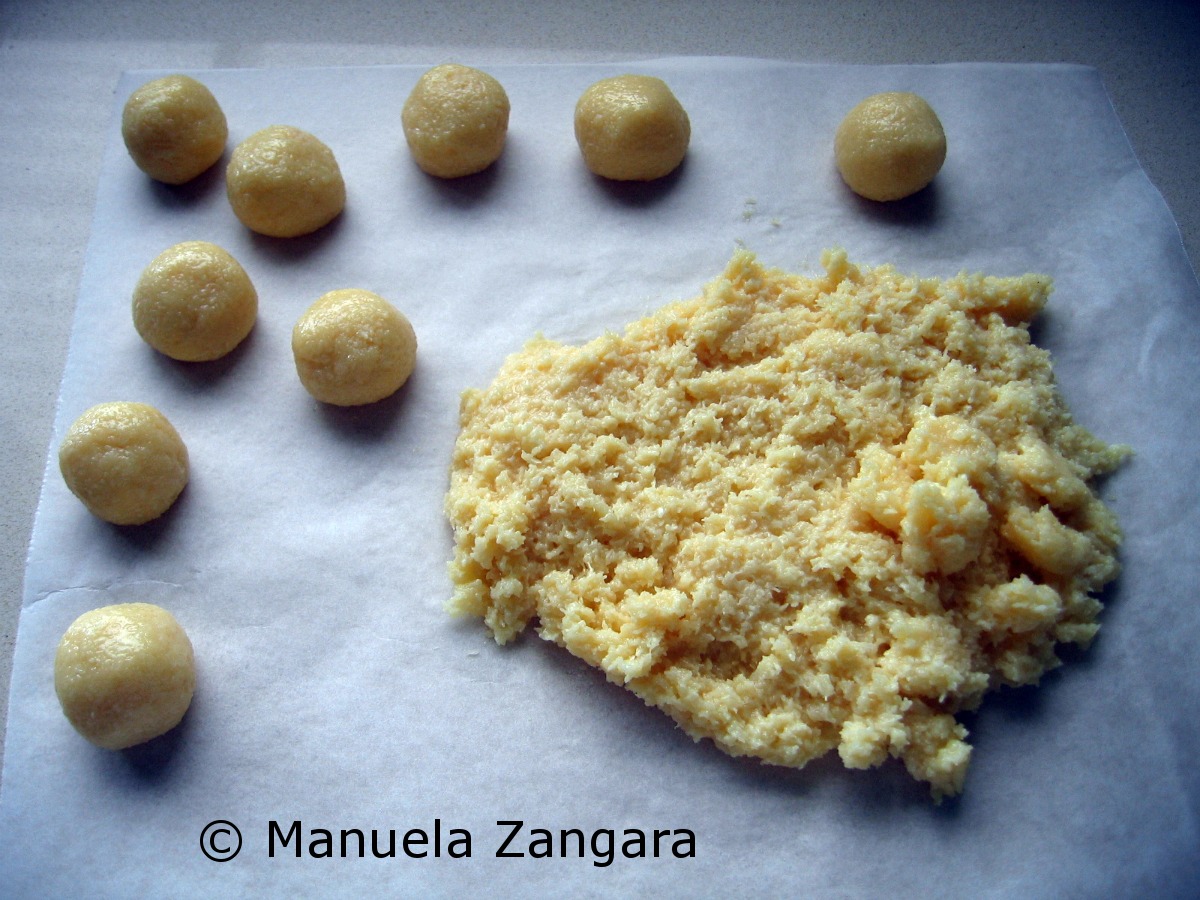 Then roll them in coarsely shredded coconut (or granulated sugar) to decorate them.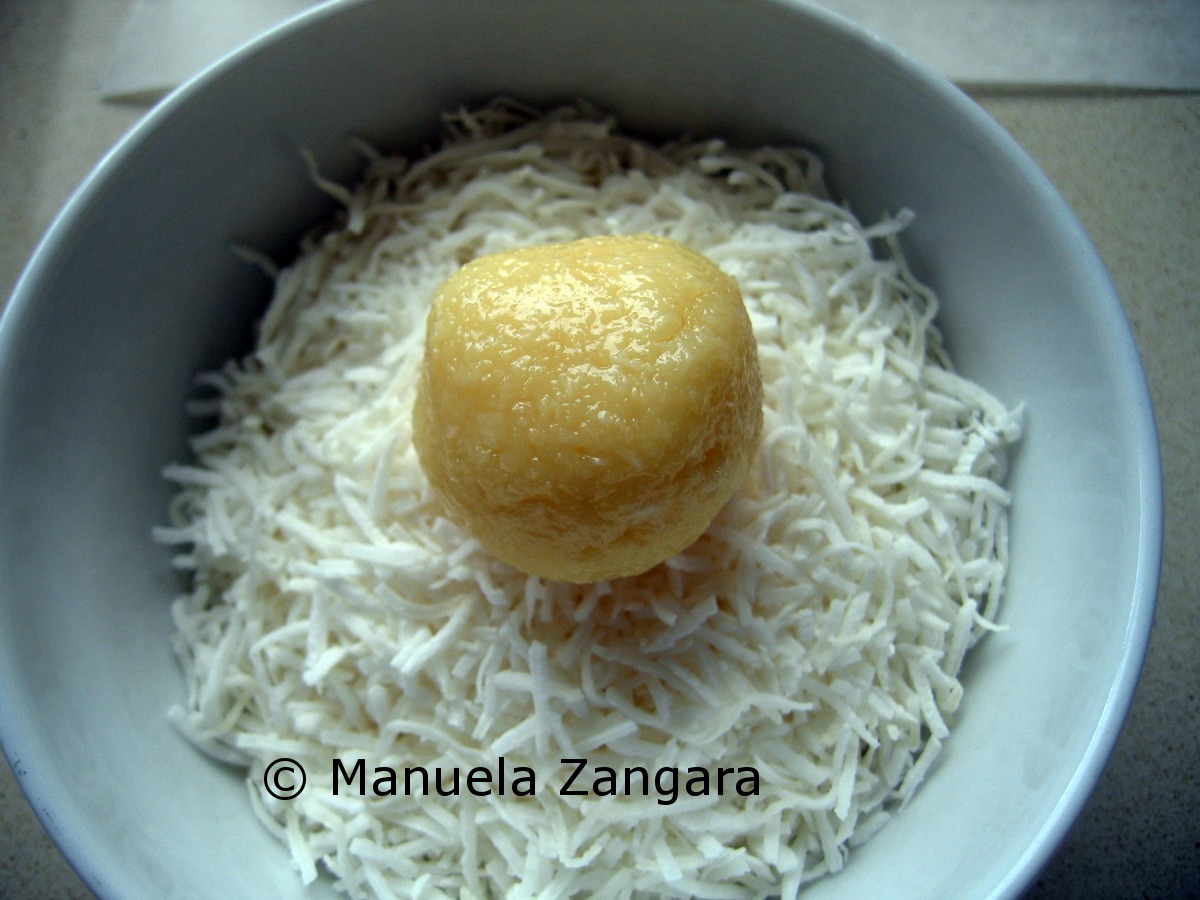 Serve them in small paper cups.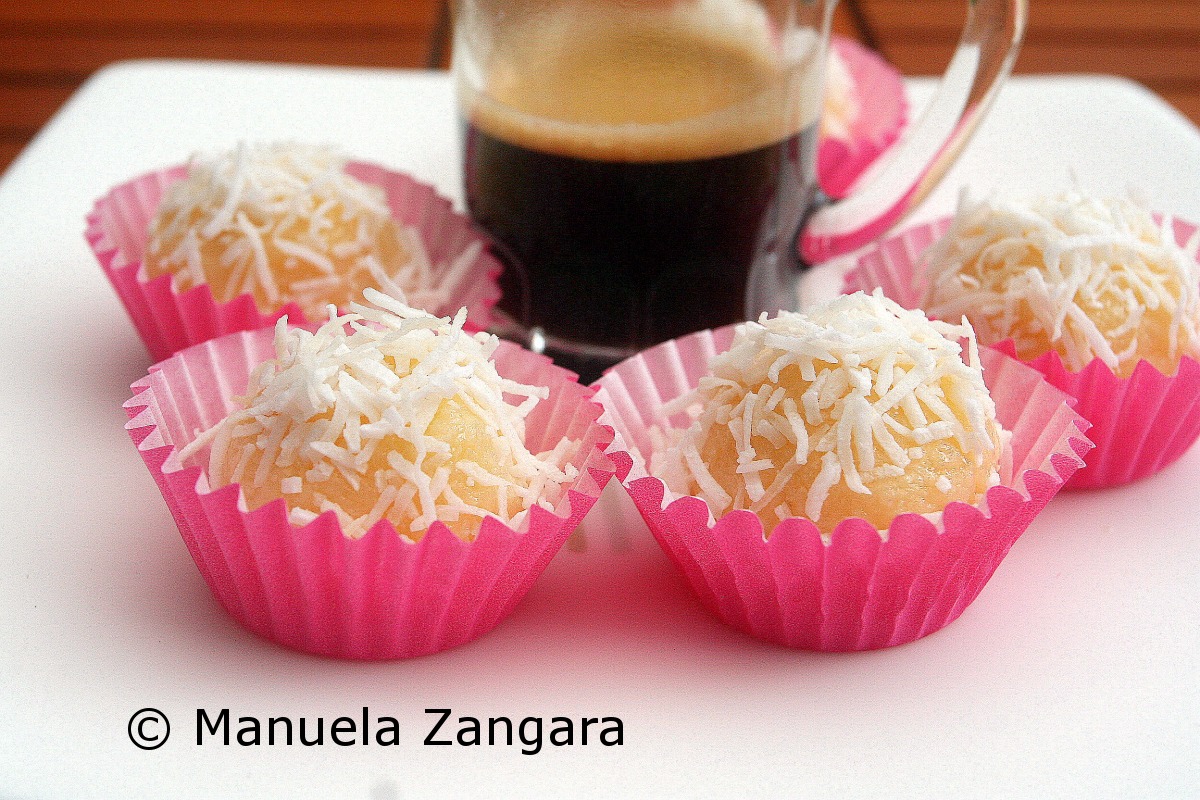 I am very happy to say that Foodgawker recently published 2 pictures from Manu's Menu: Egpplant Patties and Beijinhos de Coco!  I am soooo honored and happy about this! THANK YOU so much!!!!

Related Posts: