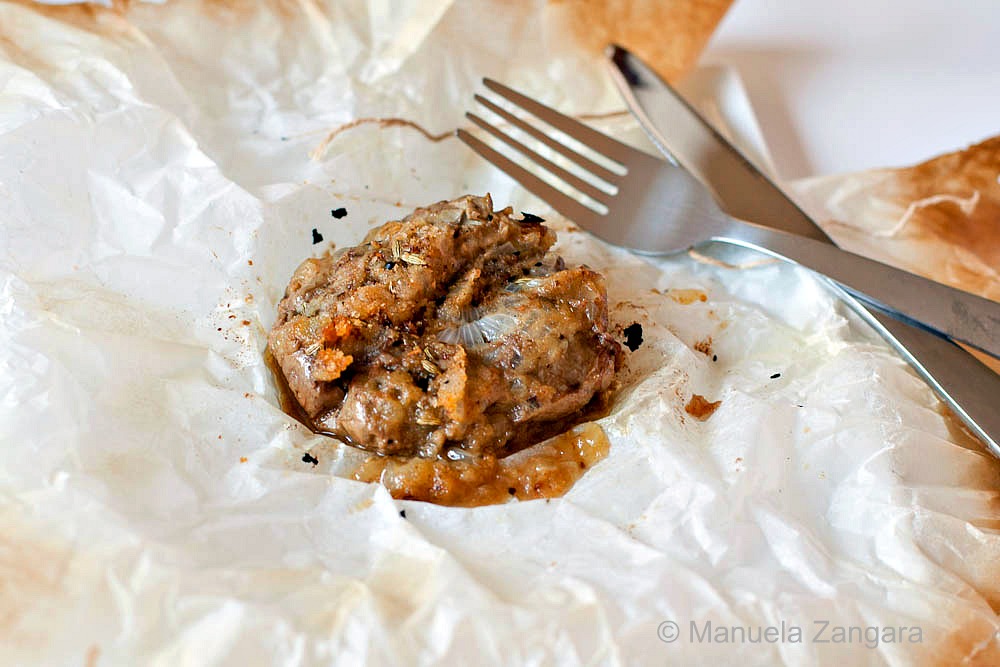 While growing up I never enjoyed eating liver… with one exception: chicken liver.  I do not know why, but it may have been because they taste milder and are less bitter than other liver.  Anyhow, there are 2 dishes made with chicken liver that I have always LOVED and I am going to share one of them with you today (stay tuned for the other one as it will be coming up soon).  In this case, the chicken liver is cooked al cartoccio (or en papillote), which means that they are put into a baking paper parcel and then baked.  I love this method of cooking as it holds in the moisture that steams the food and makes it full of flavour.  I use this method a lot to cook fish.  This is a very easy and elegant dish that can be served both as a main dish or as an appetiser and it is great for dinner parties… it is always so much fun to present guests with their individual parcels and see them opening it to find out what is inside! 🙂
Ingredients (for 4 people):
400 gms – 14 oz. chicken livers, washed
6 tbsp breadcrumbs
½ tbsp fennel seeds
½ onion, minced
Extra virgin olive oil
Salt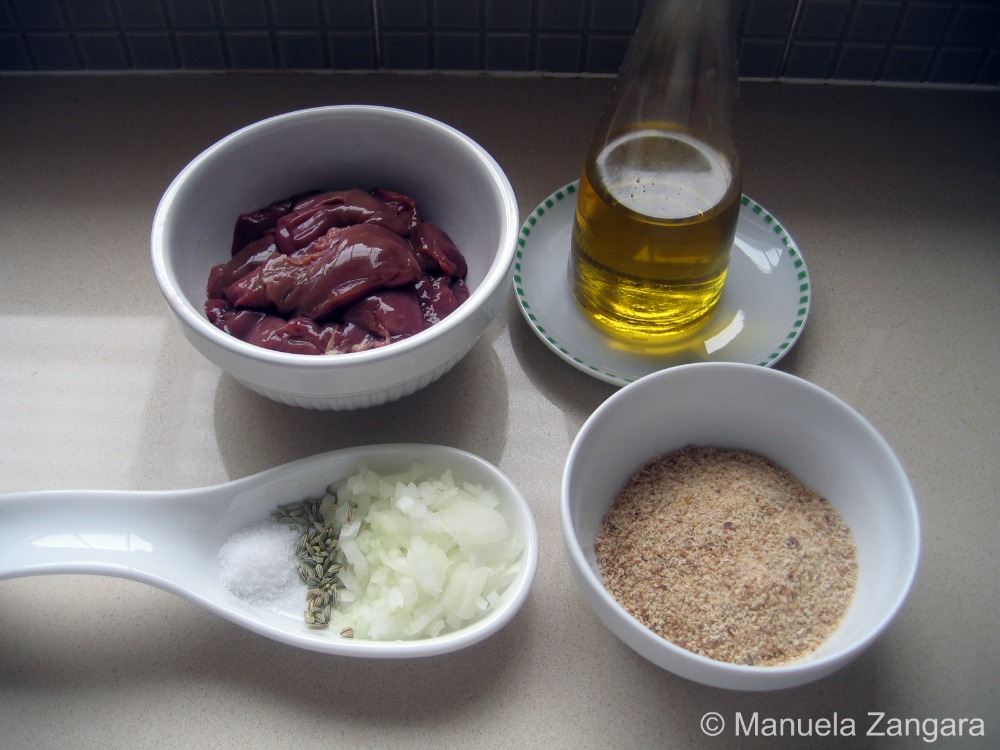 Put the breadcrumbs, fennel seeds, minced onion and salt in a small bowl and mix well.  Keep aside.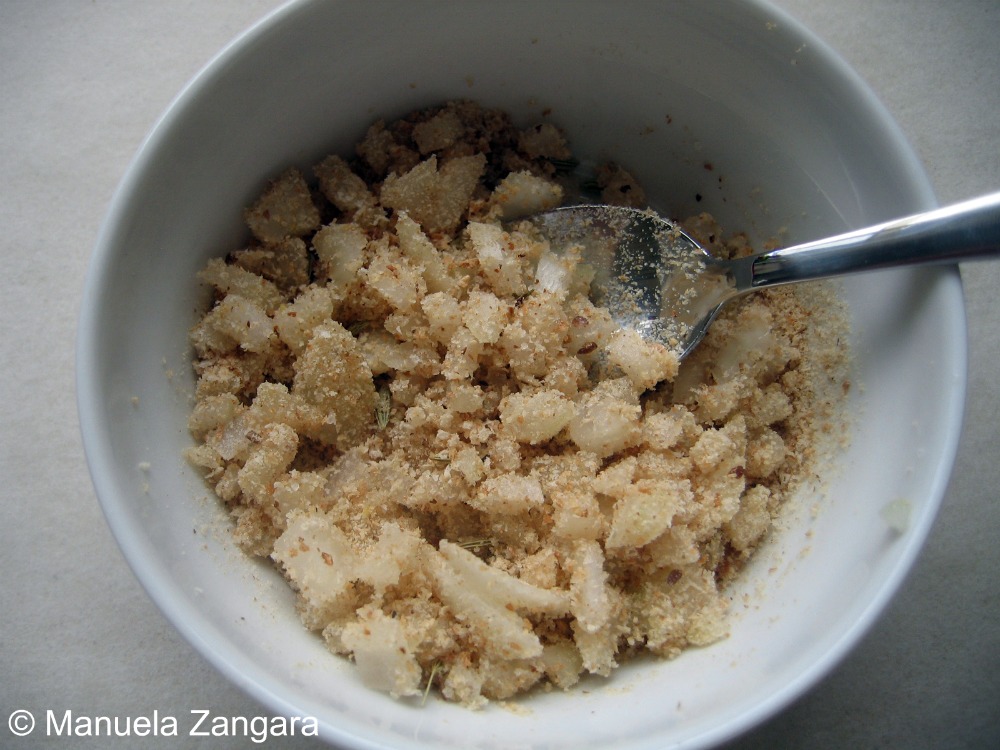 Cut 4 square pieces of baking paper and take 1 to work with.  Put a quarter of the chicken livers in its centre, sprinkle a quarter of the breadcrumb mixture on the top and drizzle with some extra virgin olive oil.
Create a little parcel and close it with a piece of string.
Repeat the same process for the next 3 parcels.
Bake them in a pre-heated oven at 180°C (350°F) for 10 to 15 minutes depending on how well cooked you like livers.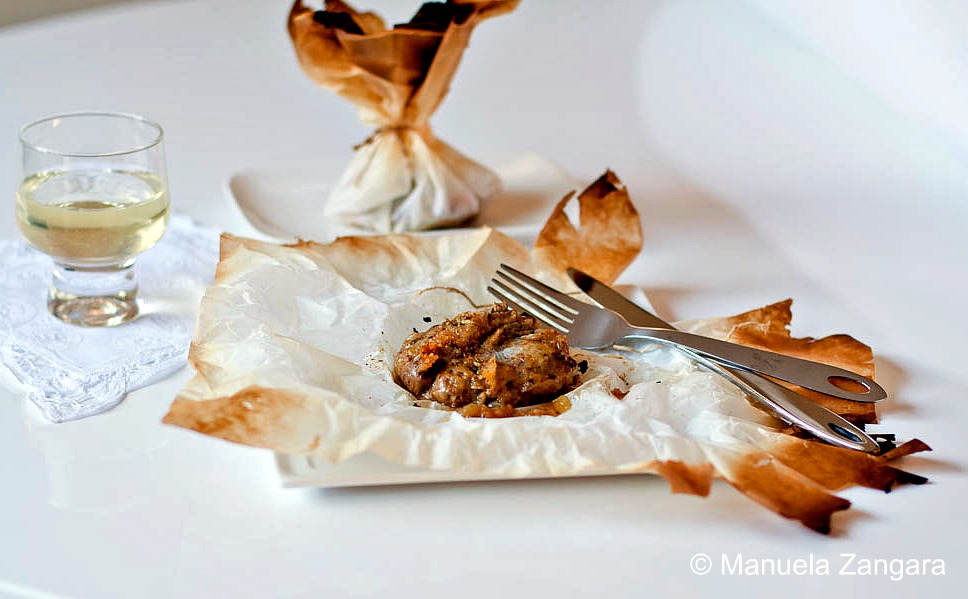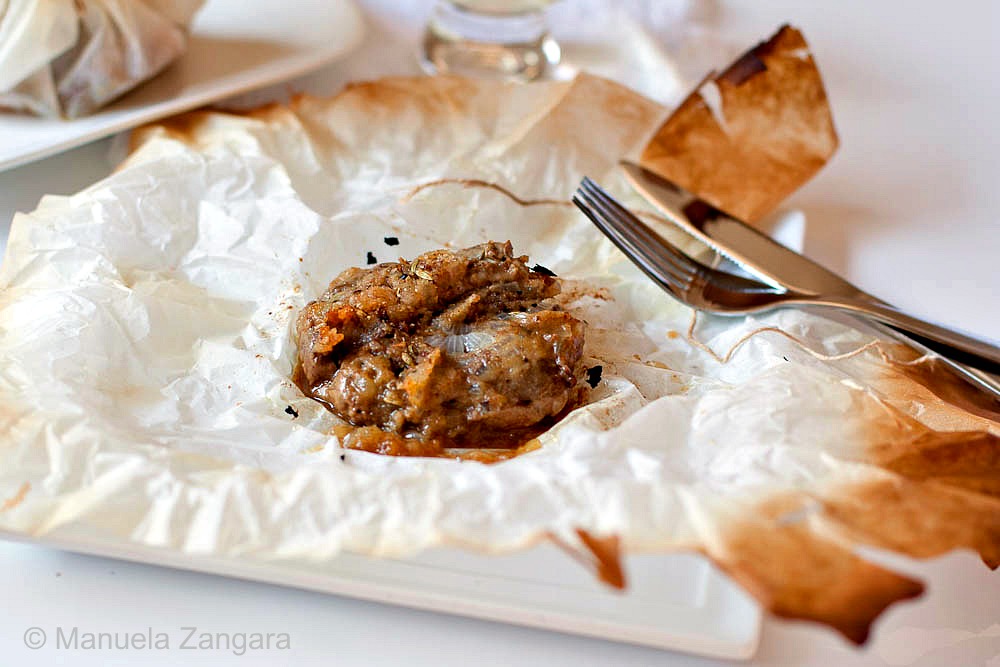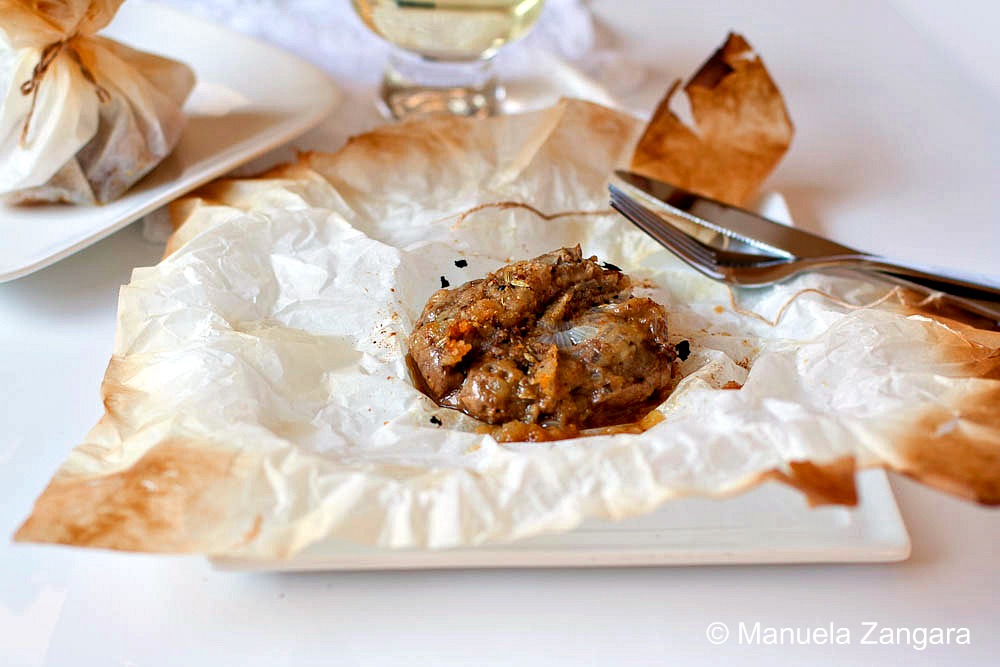 Related Posts: