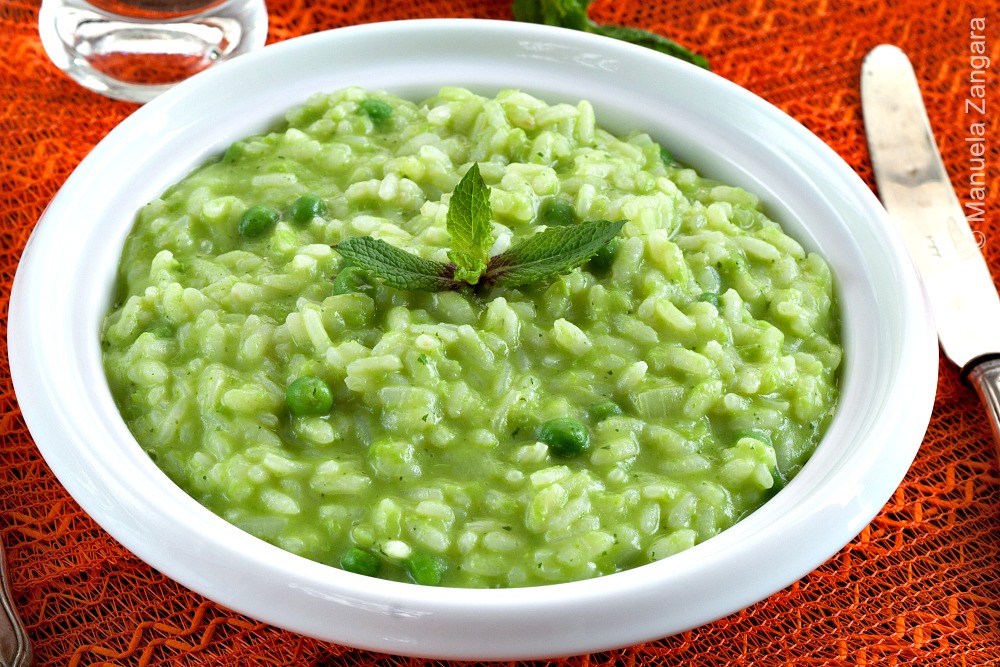 I love playing with risotto and making it different every time.  There's much more than Mushroom risotto in the "risotto world".  You just need to give it a chance.  You can actually make risotto with almost any vegetable and/or cheese.  Today I played with a classic combination of Italian cuisine: peas and mint.  I blended some of the peas to make a cream, and left some full to give the dish some texture.  Mint goes really well with peas and the risotto came out hearty and refreshing at the same time.  I used Parmigiano Reggiano, but if you have it, Pecorino Romano would work really well too in this dish.  Try it and let me know what you think!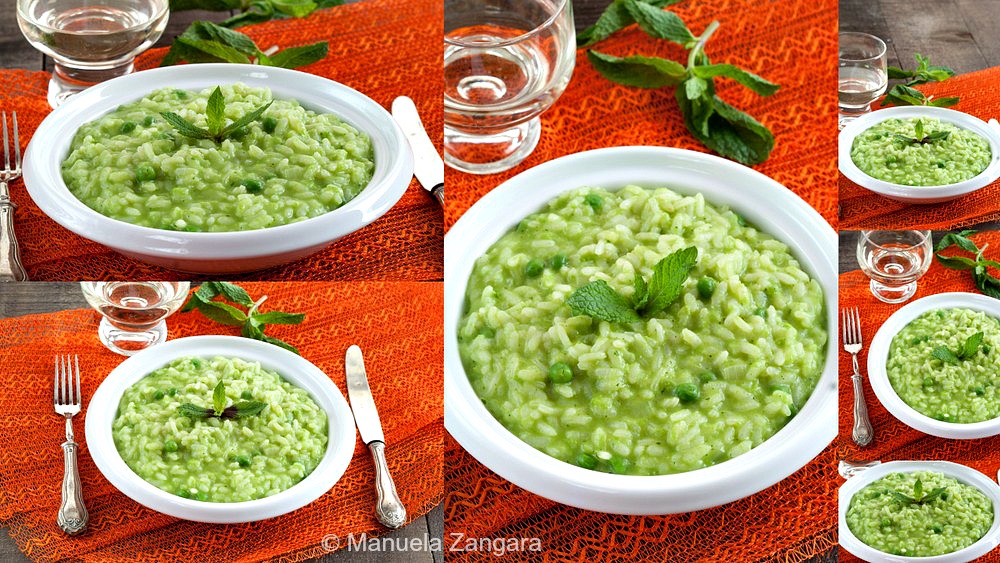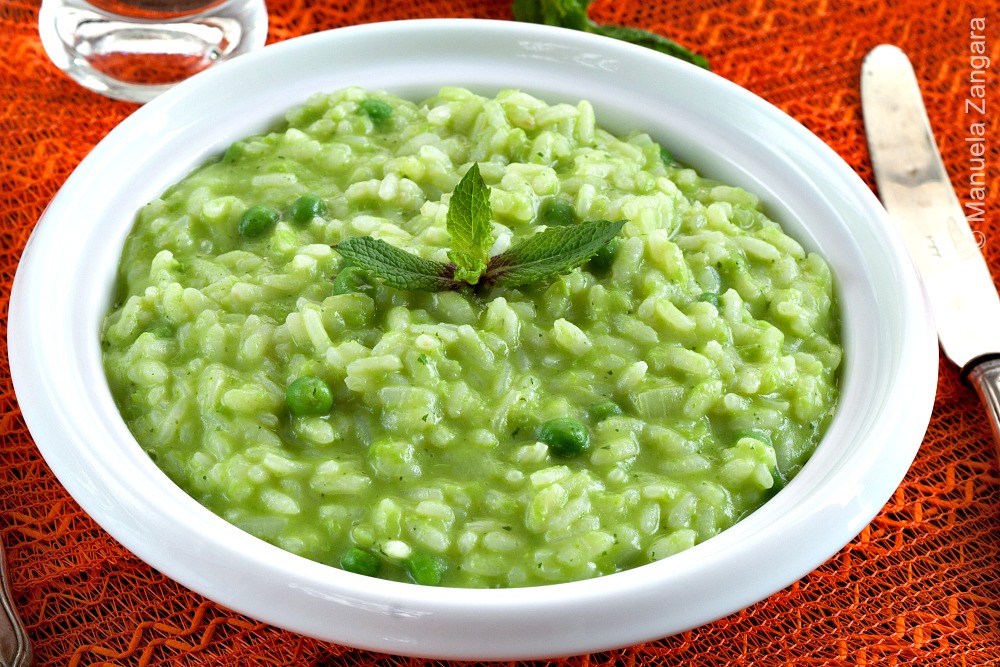 Cream of Pea and Mint Risotto
Cream of Pea and Mint Risotto - the perfect spring time risotto.
Ingredients
320

gms

– 11.5 oz. rice

Arborio, Carnaroli or Vialone nano

450

gms

– 1 lb. baby peas

frozen

½

onion

finely chopped

2 ½

tbsp

extra virgin olive oil

50

ml

–  ¼ cup white wine

1

lt – 4 cups beef or vegetable stock

4

tbsp

Parmigiano Reggiano

finely grated

30

gms

– 2 tbsp butter

20

mint leaves

Salt to taste
Instructions
Put half of the chopped onion in a pot.  Add the peas, ½ a tablespoon of extra virgin olive oil and 2 tablespoons of water.  Season with salt to taste and cook, covered, on a slow fire for 5 minutes, or until cooked.  Put the fire off.

Reserve 2 tablespoons of peas. Add 15 of the mint leaves to the remaining peas and blend until smooth. You may need to add a little water to blend them, but keep it creamy and not watery.

Put the stock in a pot and heat it on the fire.  The stock has to be hot all the time while you are cooking risotto, so that the rice temperature does not drop when you add it to it.

Put the remaining finely chopped onion and the 2 tbsp of extra virgin olive oil in a pot and let it cook on a slow fire, until the onion becomes soft and transparent.

Add the rice, mix well and let it cook for 1 or 2 minutes, until it becomes translucent.

Now pour in the white wine and let the alcohol burn off by cooking on a high flame.

Then add enough hot stock to cover the rice and turn the fire to medium-low. Keep cooking, occasionally stirring the rice and adding hot stock little by little, until the rice is cooked. It is going to take approximately 18 to 20 minutes depending on the rice you are using.

After the first 15 minutes, add the full peas and the pea and mint purée and keep cooking the rice.

When the rice is ready, put the fire off and add the remaining mint, butter and grated Parmigiano Reggiano. Mix very well, until the rice becomes creamy. Make sure that your risotto is moist (or, as we say, all'onda – which literally means wavy) and not sticky. You can do that by adding 1 or 2 extra tbsp of hot stock if needed. Check for salt and season to your liking.

Serve immediately.
Recipe Notes
Do not wash the rice before cooking it.  You want to keep the starch in it, as that is what makes risotto naturally creamy.

Related Posts: