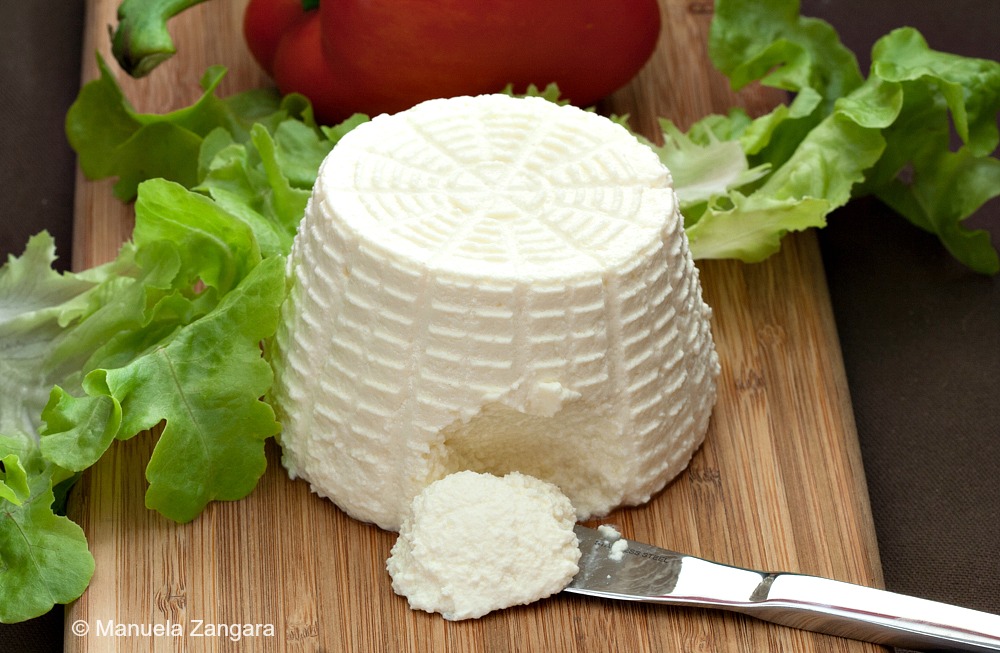 I really enjoy making my own ricotta and mascarpone at home. You see, in Italy these ingredients are a staple and you find excellent quality products at the supermarket. Here in Australia things are different. As the local Italian community is quite big, these cheeses are indeed sold at the stores, but their quality varies. While you can find decent ricotta in some deli's, the one that comes in tubs in the cheese section of the supermarkets is almost inedible – by Italian standards, at least. And the same thing can be said for mascarpone, which is always grainy. As making them at home is very easy, I usually do that. This time I thought of trying something new and I made ricotta using goat's milk. I love goat's cheese and this ricotta tastes like delicate fresh chèvre. It can be eaten plain on bread or used as the base for other dishes – I will be sharing one such recipe very soon. Besides, it can also be used to make the filling for Cannoli. Probably not everyone knows that the ricotta used to make Cannoli is made with sheep's milk… that's why a Cannolo eaten in Sicily always tastes better! Goat's milk is much closer in taste to sheep's milk that your regular cow's milk, so this ricotta can easily be used to get a filling that is much closer to the original one. Try it out and you will thank me! Enjoy!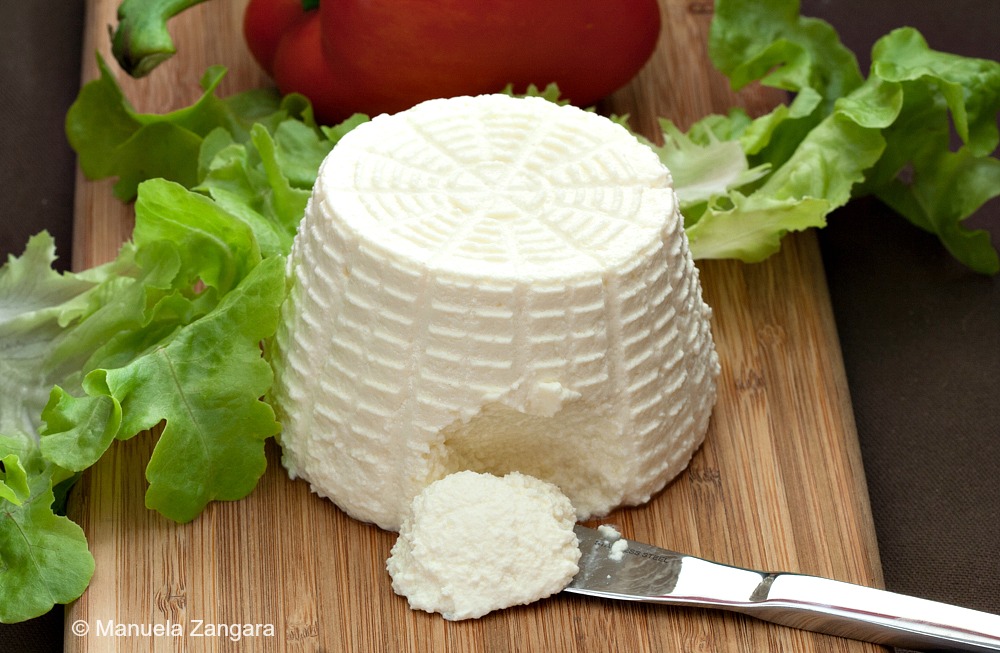 Goat's Milk Ricotta
How to make your own Goat's Milk Ricotta cheese - perfect for savoury and sweet dishes alike.
Prep Time
2
hours
40
minutes
Total Time
2
hours
45
minutes
Ingredients
2

lt – 8 cups goat's milk

500

ml

– 2 cups heavy cream

½

tbsp

– 9 gms salt

75

ml

– 5 tbsp white distilled vinegar
Instructions
Combine the goat's milk, cream and salt in a large pot and stir over medium heat as you bring the temperature up to 85°C – 185°F. This will take about 15-20 minutes.

Add the vinegar all at once and stir for 15 seconds, then stop.

Keep heating the mixture for two more minutes before removing it from the heat.

Then remove the floating curds with a slotted spoon and place them to drain in a ricotta mold (or in a colander lined with a cheesecloth).

Place the mold/colander over a bowl in the fridge (make sure the mold does not touch the bottom of the bowl) and let it drain for a couple of hours.

Remove the ricotta from the mold and serve it!

NOTE: The longer you allow the ricotta to drain, the more firm it gets. I got the perfect consistency after just 2 hours, but if you like your ricotta firmer, let it drain a bit longer.

To store it, place it in an airtight container and keep it in the fridge.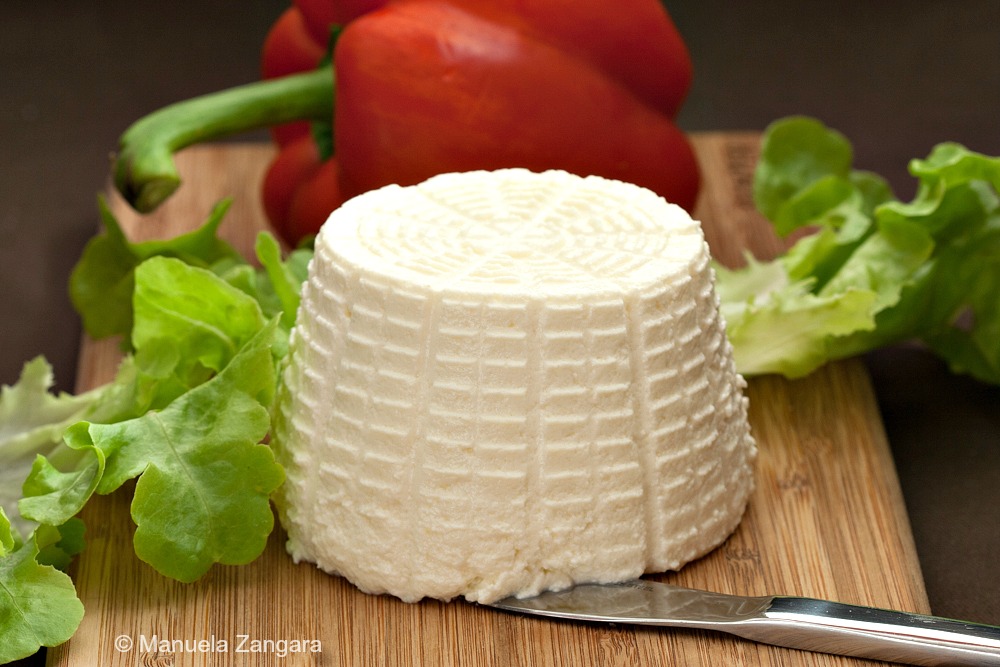 Related Posts: