I have always wanted to try a sweet made with matcha.  I really like its intense green colour, I think it is so pretty.  So when I saw the recipe for matcha ice cream at my friend Nami's beautiful site Just One Cookbook, I thought that was going to be the perfect way to try matcha!  Finding matcha was not as easy as I thought… you can find it online but not many stores sell it here in Sydney.  So when I finally managed to get my little tin of precious green powder I felt quite fortunate and tried this ice cream immediately.  I loved it.  It is delicious, sweet but with a light bitter after-taste, creamy but not too much.  It has very complex flavour and texture and will be sure to amaze your tastebuds.  And it looks really pretty!  Thank you Nami for all your tips and if there is still someone out there who does not know Nami and her fantastic site Just One Cookbook, please stop by and enjoy browsing through her fabulous recipes and beautiful pictures!
Recipe adapted from Just One Cookbook
Ingredients:
1 cup of cream
1 cup of milk
½ cup sugar
3 tbsp Matcha (100% natural green tea powder)
1 pinch of salt
Put the cream, milk, green tea/matcha powder, sugar and salt and whisk them together until well combined.
Heat the mixture until it comes to a full boil. Keep whisking until it starts to foam, then remove it from the fire.
Transfer the mixture to a large bowl and let it cool down.  Then refrigerate the mixture until completely chilled.
Churn for 20-25 minutes in an ice cream maker, according to the manufacturer's instructions.
Transfer into a container and freeze for at least 3 hours before serving.
Enjoy it!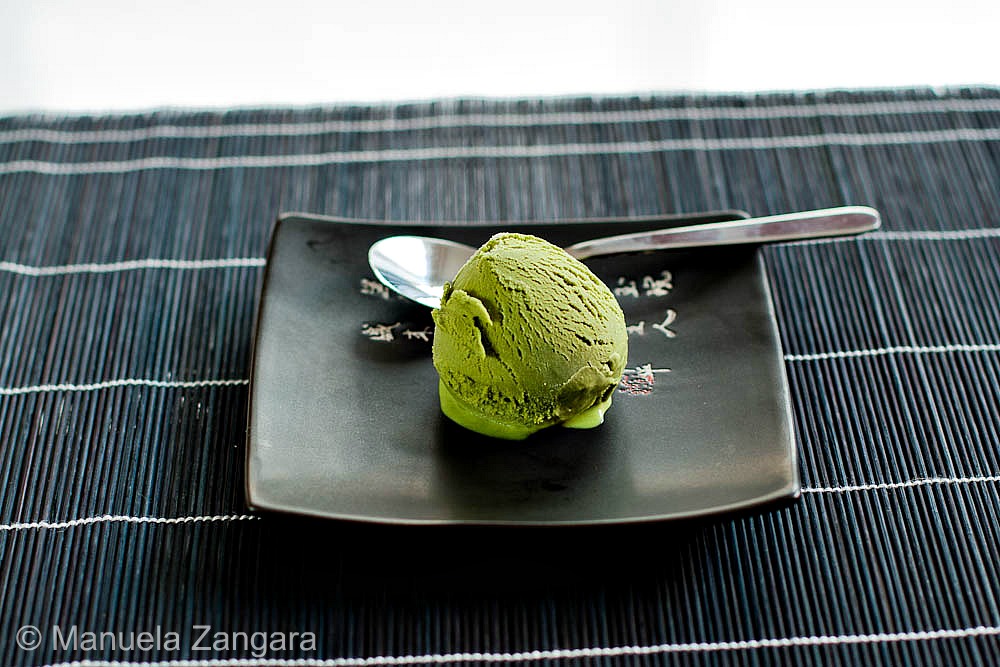 Related Posts: