This is a traditional Sicilian sweet made with almond meal.  When my parents were kids, children in Sicily would get presents for "all souls day".  The dead people of the family were seen as "friendly ghosts" who would come back home on the night of "i morti" ("the dead") to gift the new generations with sweets and toys.  The most awaited present was martorana.  Martorana are marzipan treats shaped like fruits that are still sold (and made) everywhere in Sicily.  As a child, my grandfather would send me some martorana to Milan (where we could not find any) for "all souls day", so we could keep the tradition alive.  Nowadays, martorana is more easily available and you can find it all year round.  The name "martorana" comes from the Martorana Monastery whose nuns are believed to have invented the sweet.  I thought of making some today as in Australia it is autumn and it has been raining for the last few days… perfect weather for autumn treats!  Also, I wanted to make something creative for the Online Bake Sale for Japan.  As you know, I will be a donor in the auction organised by Sabrina at The Tomato Tart which will take place on March 30th and martorana will be one of the treats I will donate for auctioning!
It is very easy and lots of fun to make… and kids love it as it is so colourful and creative.  You can easily make it and let them paint the different shapes.  In Sicily the traditional shapes are fruits, especially figs, watermelons, oranges, walnuts…  Around Easter time you also find Easter lambs made of marzipan.  You can really make anything: flowers, figures, shapes… or whatever you fancy.
I am sharing this post with the The Hearth and Soul Hop Hub.
Ingredients:
250 gms almond meal
500 gms icing sugar
2 egg whites
1 tsp almond essence
Liquid food colouring
Moulds (optional) – I have made some with moulds and some by hand
Beat the egg whites until stiff with an electric mixer.
Put them in a pot with the almond meal and icing sugar.  Cook them on very low flame stirring constantly till the mixture leaves the sides of the pot.
Then put it on a clean bench top.  Let it cool down for a couple of minutes and as soon as it is cool enough (but not cold, or it will get too hard), knead it well into a smooth dough.
Press the marzipan into the moulds or shape them by hands to make whatever shape you like.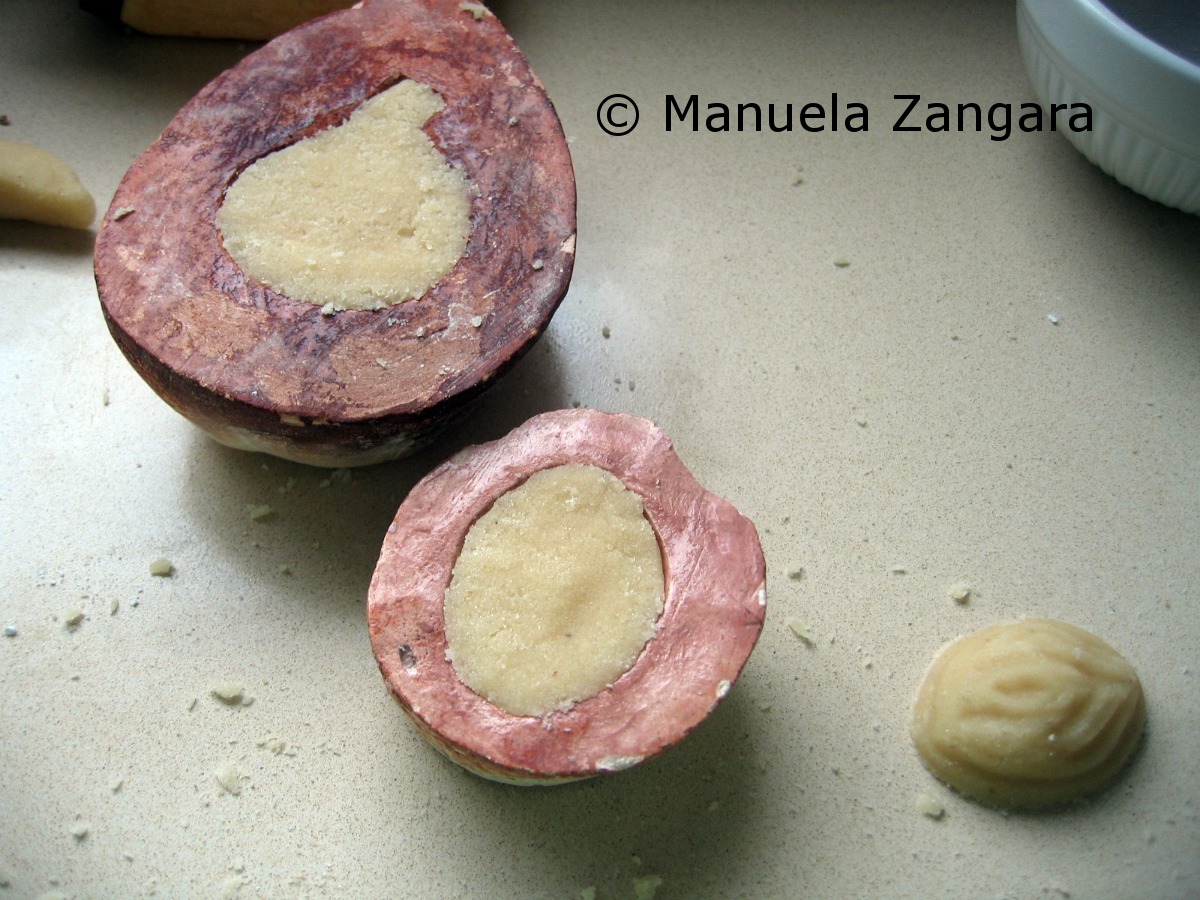 You can colour the different shapes with liquid food colouring and a paint brush.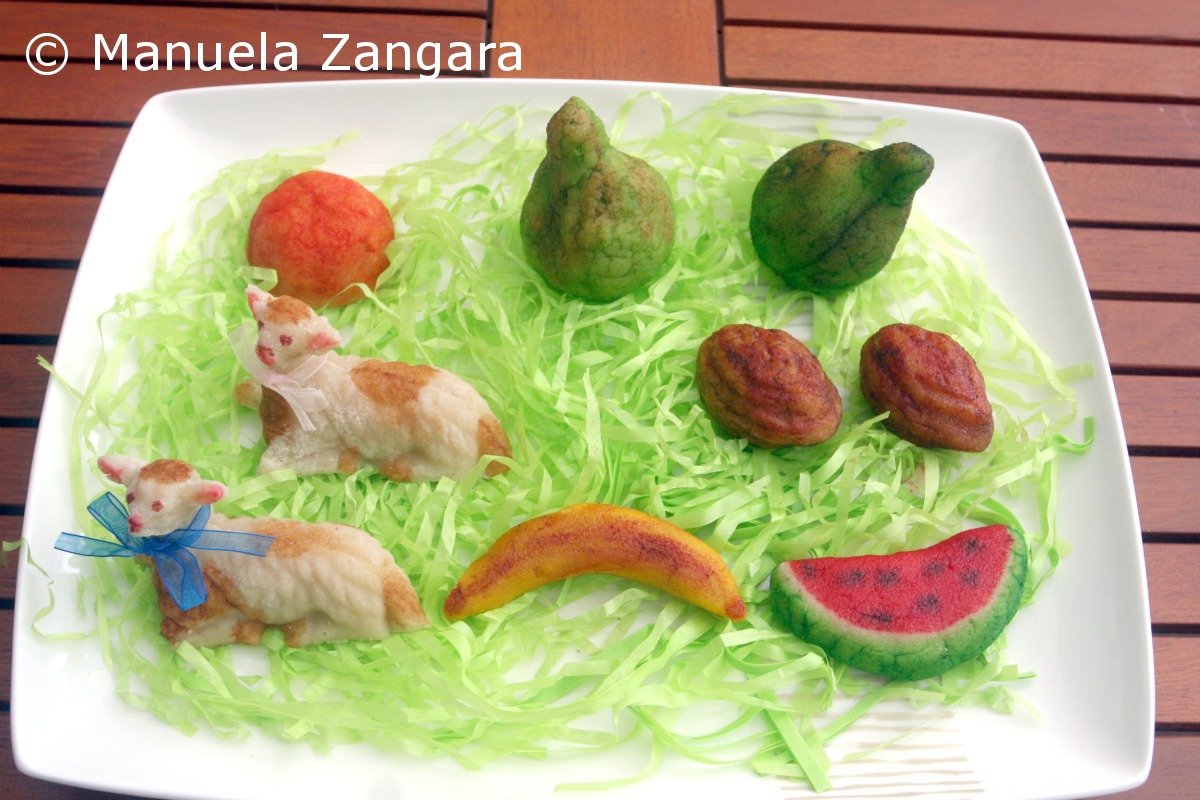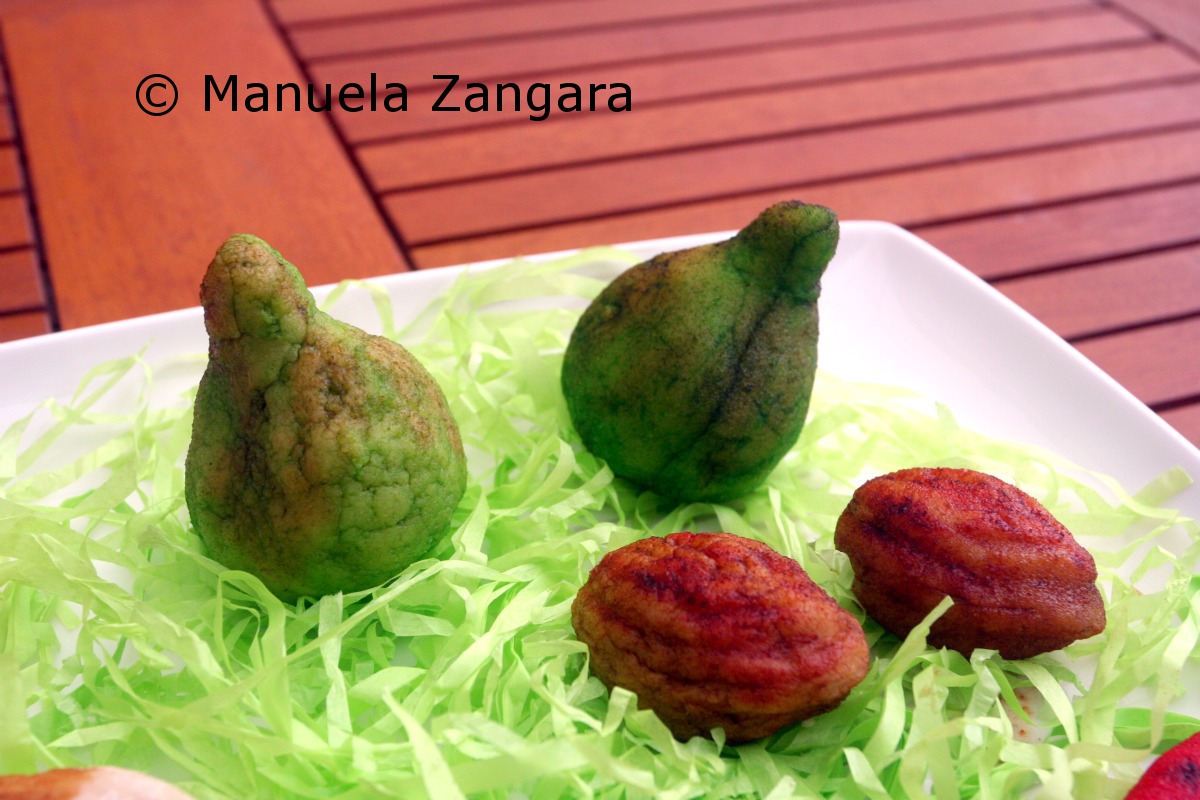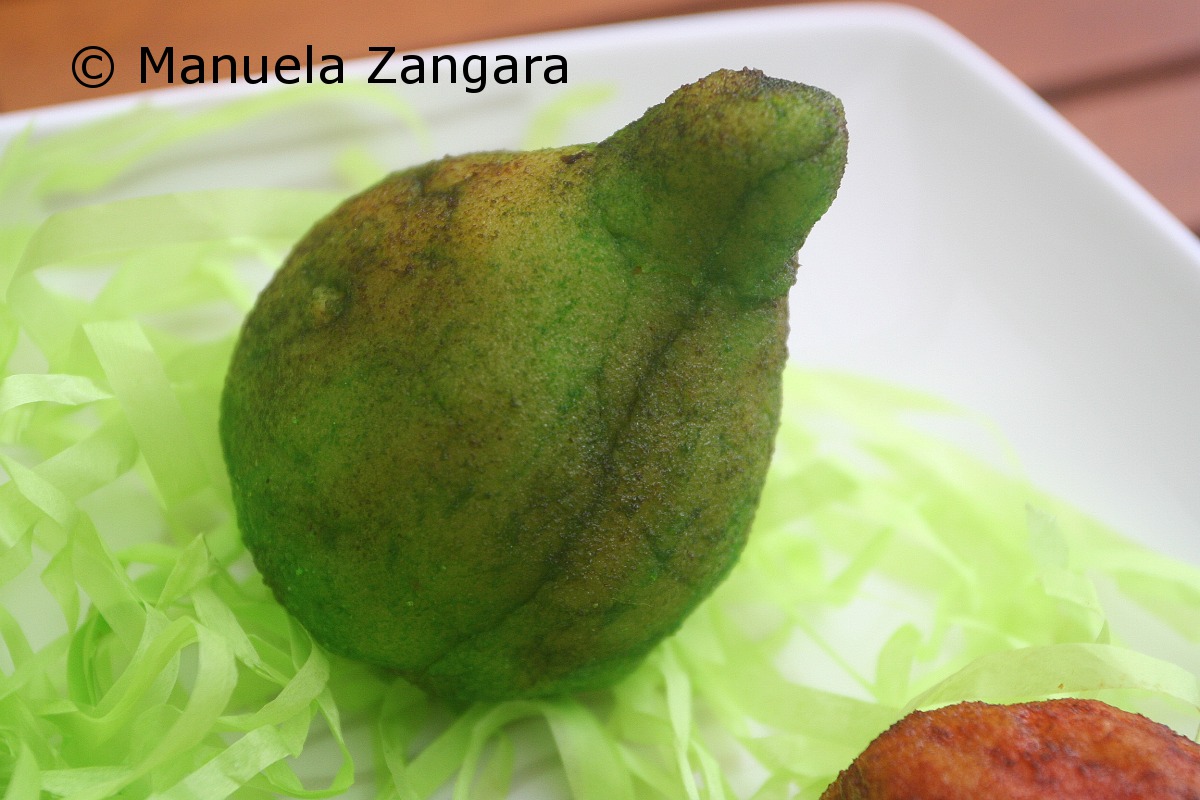 REMEMBER: MANU'S MENU'S MARTORANA WILL BE AUCTIONED AT THE ONLINE BAKE SALE FOR JAPAN ON MARCH 30TH.  ALL THE PROCEEDS WILL GO TO SECOND HARVEST FOR JAPAN: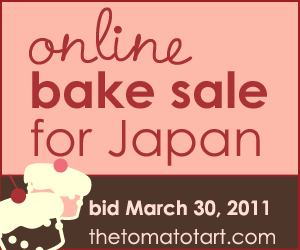 UPDATE – These are the pictures of the actual shipping: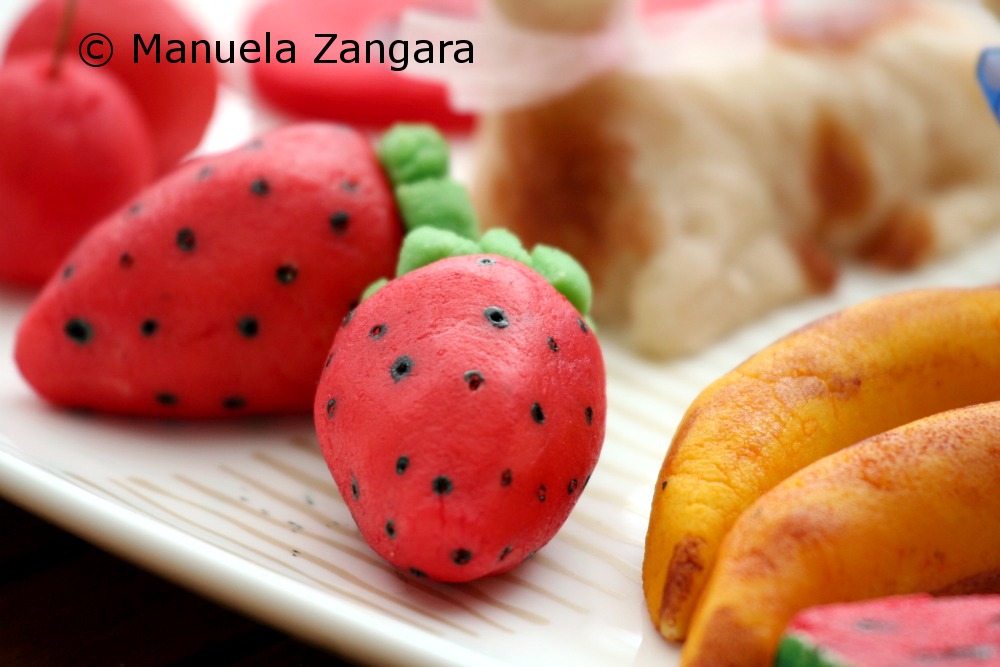 Related Posts: