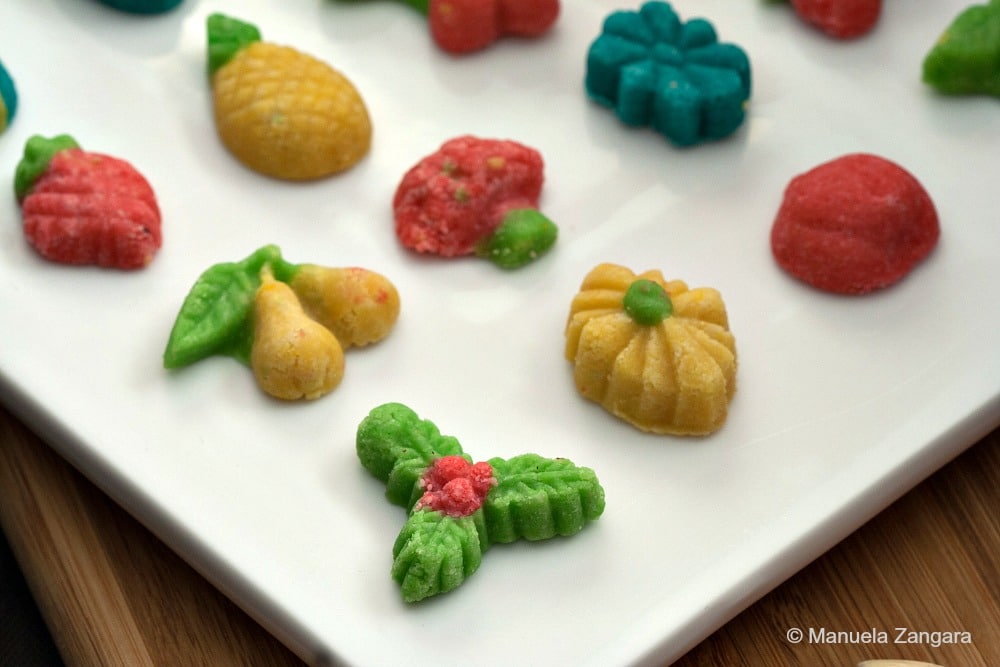 With today's post, I will take you all back to India, Goa to be precise. A few days ago, I shared with you the recipe for Milk Cream – a  delicious cashew nut and milk fudge, and today I am back with another Goan delicacy traditionally made for Christmas: Goan Marzipan. We all know what marzipan is: it is a mixture of almond meal and sugar. It is widely used in the world and it is a very old recipe. It is believed to have been brought to Europe by the Arabs through Spain and from there it spread to nearby countries. Sicily too is well known for its marzipan, known as Martorana. Goa, being a Portuguese colony inherited the tradition of making marzipan too. The main difference between European and Goan marzipan is the addition of rose water, which gives it a unique flavour and smell. This recipe, like the one for Milk Cream, is not mine, it's my mother-in-law's and she made this batch of Goan Marzipan with me and the girls when she visited us last time. So rest assured it is the real Goan version!! Thanks mum for teaching us how to make Goan Marzipan and for sharing your recipe with us!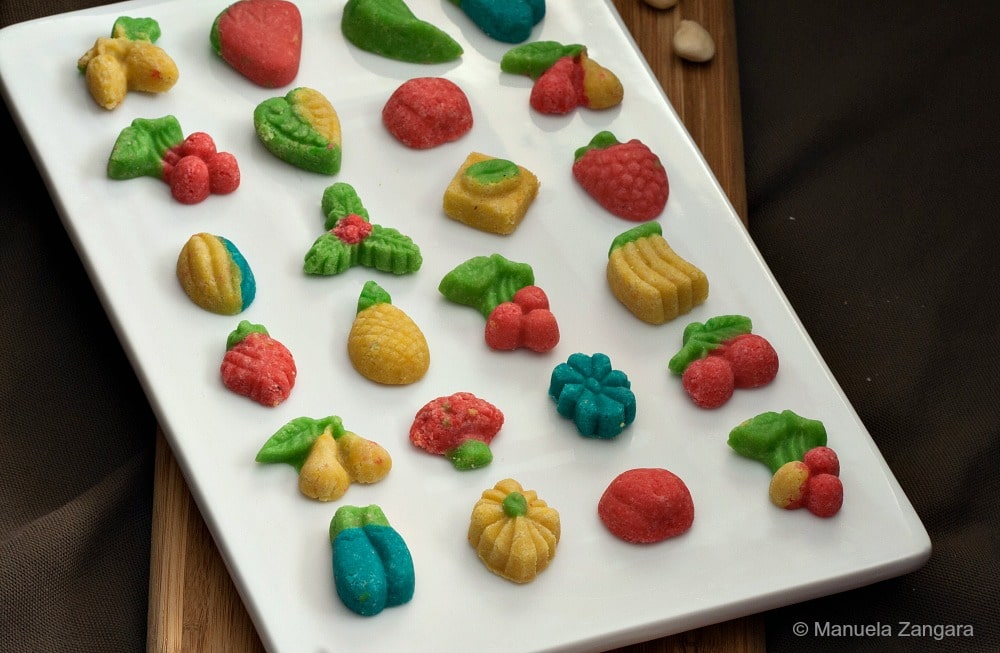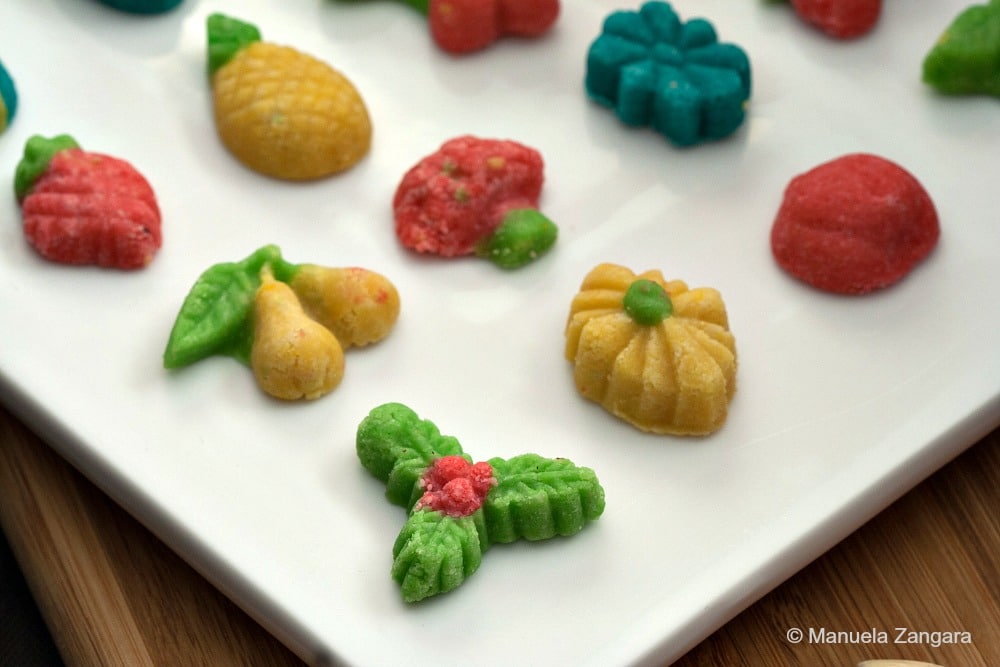 Goan Marzipan
Goan Marzipan - the recipe for a delicious treat made in Goa, India, to celebrate Christmas!
Ingredients
250

gms

– 2 ½ cups almond meal

400-500

gms

– 1 ¾-2 ¼ cups caster sugar

2

or 3 egg whites

if using very large eggs, 2 should be enough

2

or 3 tsp rose water

½

tsp

almond essence

½

tsp

rose essence

Pinch

of salt

Food colours
Instructions
Beat the egg whites until very stiff.

Put the almond meal, sugar, salt and whipped egg whites in a non-stick pot. Add the rose water.

Cook over a very slow fire till the mixture leaves the sides of the pot. Stir continuously.

Knead the mixture into a firm mass. Divide it into 4 parts and add a couple of drops of food colouring into each mass. Knead well till the mass is evenly coloured.

Remove from the moulds and let it dry overnight.

Once dry, store in a glass jar.

Related Posts: