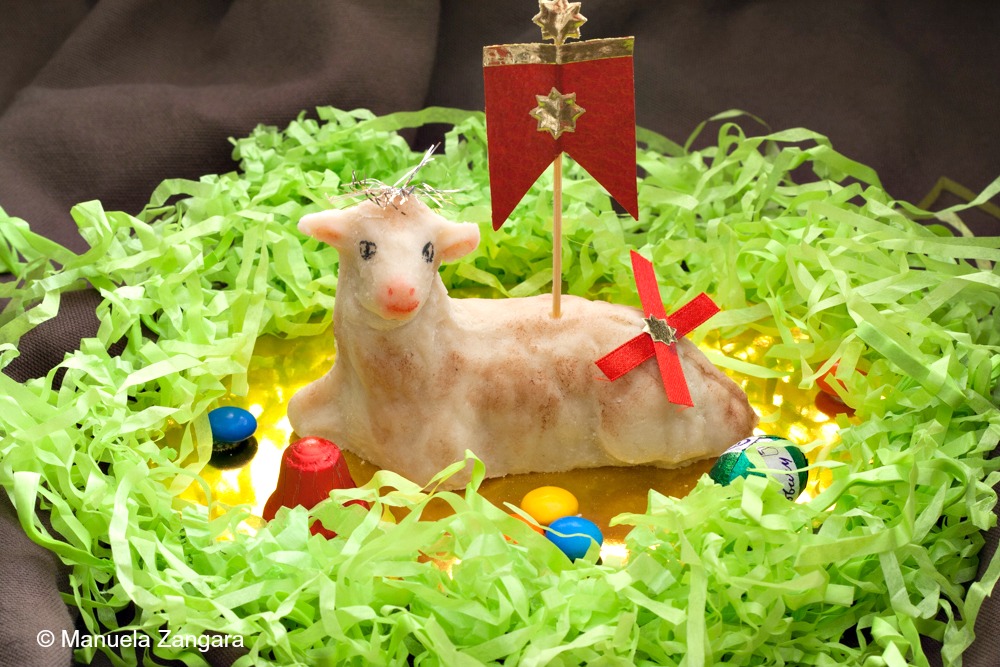 Today's recipe is a classic Sicilian sweet that is made and eaten to celebrate Easter. In Italian these delicious treats are called Pecorelle di Pasqua or Agnelli Pasquali which literally mean Easter Lambs. As they are made out of marzipan, I thought that Marzipan Lambs would be a better translation… at the end of the day it is a dessert we are talking about and not a lamb dish, right? The recipe is really easy to make and even though you need a specific mould to achieve the exact same result as the one in the photos (scroll down after the recipe for some tips), you can make them by hand too. They taste amazing… I LOVE marzipan and whenever I eat it, it always reminds me of Sicily and my childhood. Try and make these Marzipan Lambs for Easter and let me know how you go! They are also a fun project to do with your kids during the holidays. So have fun and… enjoy!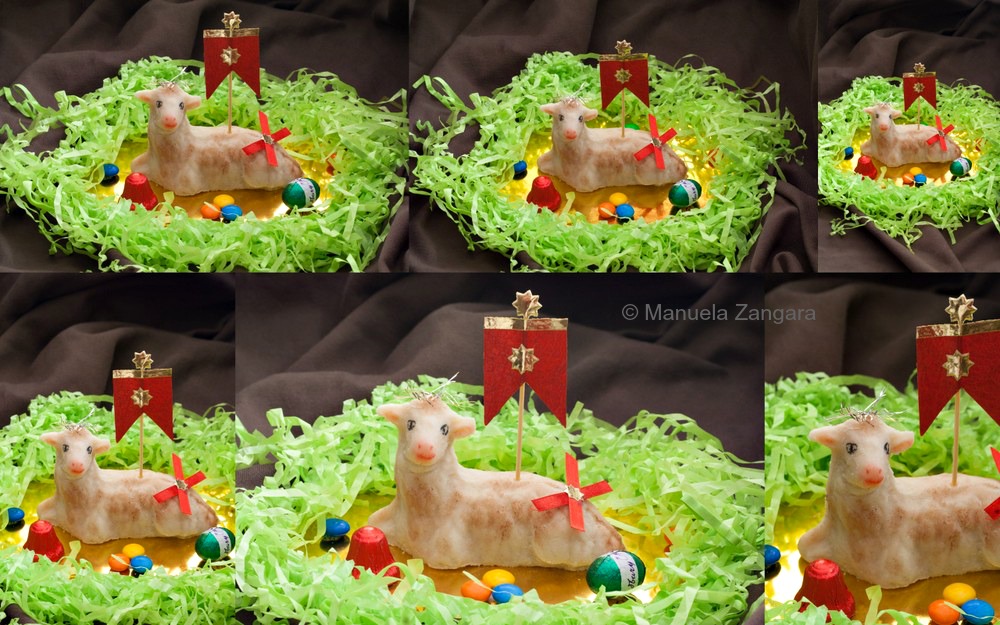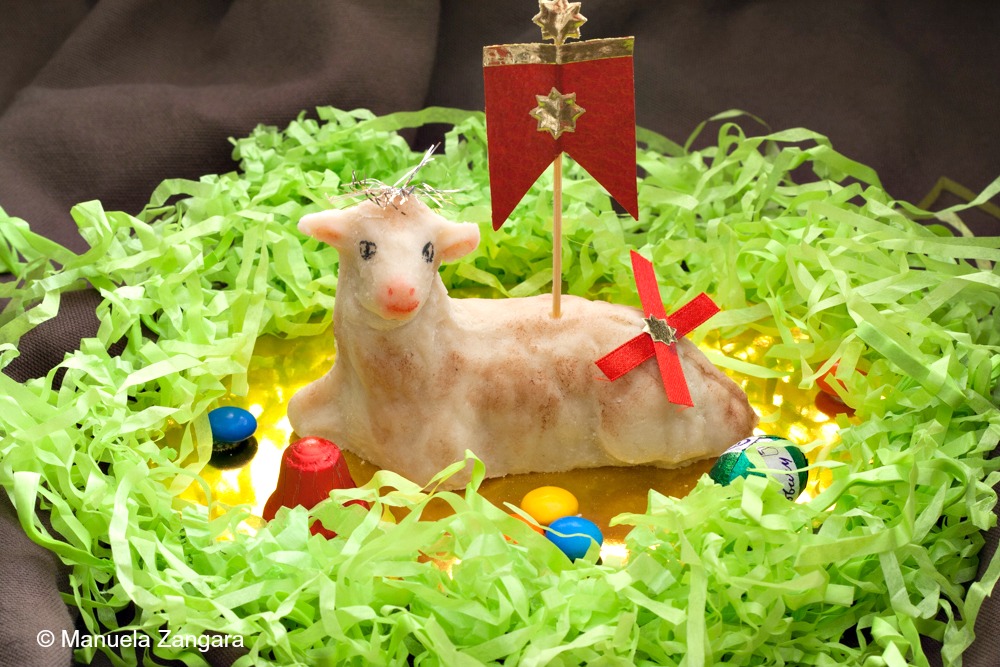 Marzipan Lambs
Marzipan Lambs - a traditional Sicilian recipe made for Easter.
Servings
4
x 12 cm by 8 cm (4.5x3 inch) lambs
Ingredients
300

gms

– 3 cups almond meal

300

gms

– 2 ½ cups icing sugar

35

gms

– 1/8 cup water

60

gms

– 3 tbsp glucose syrup

½

tsp

bitter almond extract
Instructions
In a bowl, mix together the almond meal and icing sugar.

Melt the glucose syrup in the water. Add the bitter almond extract.

Divide it into 4 pieces and make them into a teardrop shape. Put the smaller side of the teardrop shape in the part of the mould that will make the face of the lamb and push it well inside. Then curve the rest of the marzipan to fill the rest of the mould. Close the mould and press well. Then unmould and let it dry for a few hours.

Now you can decorate the marzipan lambs using some cocoa powder for the body, some black food colour for the eyes and some pink food colour for the years, and mouth.

Put each of them on a tray and decorate with candies, chocolates and the other traditional decorations.
The original moulds are sold in Sicily, but these moulds would do the trick too!
*In the spirit of full disclosure, this post contains some affiliate links, which means that I may get a commission if you decide to purchase anything from Amazon.com.

Related Posts: