This is a classic dish.  It is very easy to make and will impress even the fussiest eater!  Porcini mushrooms are the key here.  Their flavour and aroma has no comparison.  I consider them to be the "king of all mushrooms".  In my opinion, no other mushroom gets even close to them in flavour.  They are perfect for risotti and pasta sauces.  Unfortunately I have never found them fresh here in Sydney, but if you do please use them.  I am using frozen porcini, imported from Italy and they are nice too as they retain their strong flavour.  I like to eat this with egg pasta, but it can also been eaten with normal pasta.  Enjoy.
Ingredients (for 4 persons):
250 gms porcini mushrooms, cleaned and sliced (fresh or frozen)
1 clove of garlic, chopped
2 tbsp extra virgin olive oil
1 tbsp parlsey, chopped
1/4 glass white wine
Salt
350 gms egg pappardelle
150-200 ml of cooking cream/thick cream
Parmigiano Reggiano, thinly grated to serve
Pepper, ground, to serve
Chop the garlic clove and put it in a non stick frying pan with the extra virgin olive oil and let it fry on a low fire for 1 minute.
Add the sliced porcini mushrooms and let them cook for 2-3 minutes.
Add the white wine and burn the alcohol off by increasing the flame for a few seconds.
Put the fire off, add the chopped parsley and keep it aside.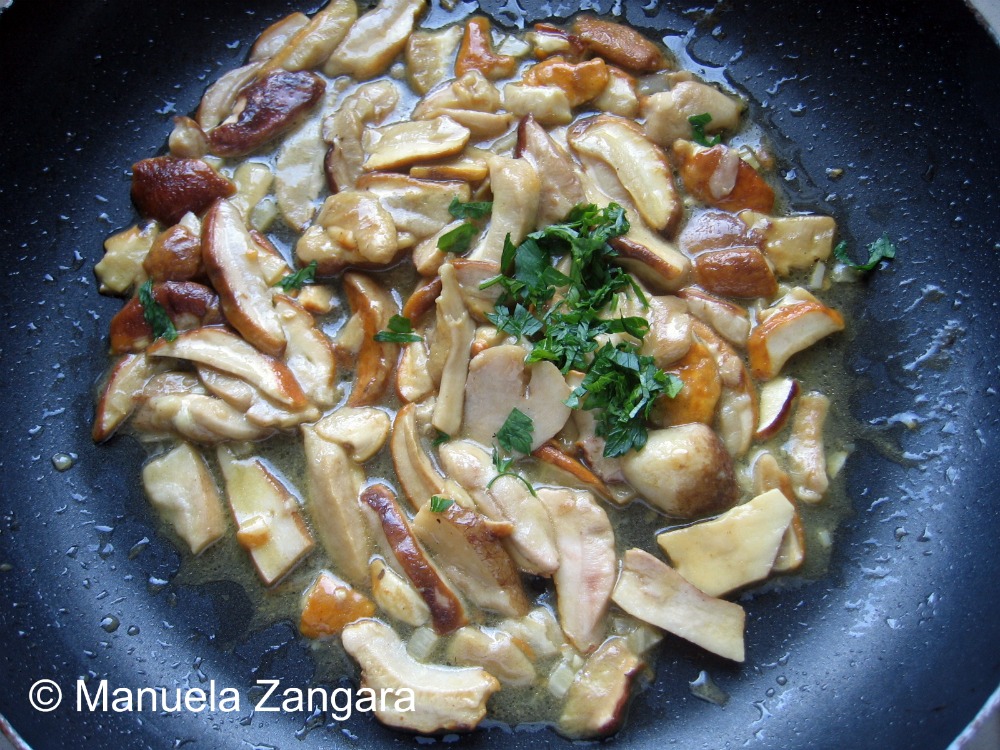 Cook the pappardelle following the steps on How to cook pasta "al dente" in the Techniques page of this site, but drain it 1 minute before it is cooked as it will finish cooking together with the sauce.  Put the drained pasta in the frying pan with the porcini mushrooms, add the cream and mix well while cooking it on a slow flame for 1 or 2 minutes.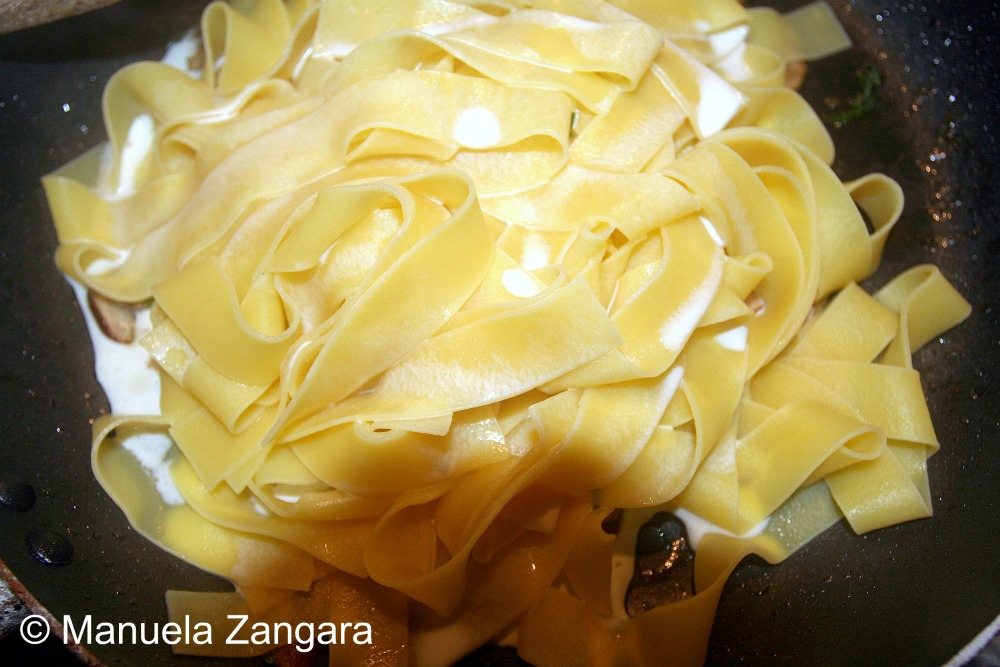 Related Posts: