This is a very versatile dish: it makes a great side dish for meats, but it can also be eaten as an appetizer or finger food on some toasted ciabatta.  It is my family's favourite vegetable dish.  We all like its sweet and sour taste and I usually make a lot of it and keep it in the fridge to be eaten over a few days… it is one of those dishes that tastes better after a couple of days.  It is a family recipe that comes from my dad's side of the family… so it is another one of my Sicilian dishes that I am very happy to share with all of you.  Enjoy!
Ingredients:
750 gms pumpkin, sliced (1 – 1.5 cm thick)
1 big garlic clove
1 tbsp mint leaves finely chopped
½ glass of red wine vinegar
1 tbsp sugar
3 tbsp extra virgin olive oil
Salt
Vegetable oil for frying (I use sunflower)
Start by slicing the pumpkin into 1 to 1.5 cm thick slices.  Put some salt on it and shallow fry in hot vegetable oil until soft and golden brown.
Put the fried pumpkin slices in a glass container and keep aside.
Now, prepare the sweet and sour sauce.  Roughly chop the garlic clove and put it in a frying pan with the extra virgin olive oil and the chopped mint.
Sauté on a low fire for 1 minute.  Do not brown the garlic or it will taste bitter.  Dissolve the sugar into the vinegar and pour the mixture into the frying pan with the garlic, increase the flame and let the sauce thicken for 1 or 2 minutes.
Add 1 pinch of salt, stir and put the fire off.
Pour the hot sauce on top of the fried pumpkin slices and let it cool down.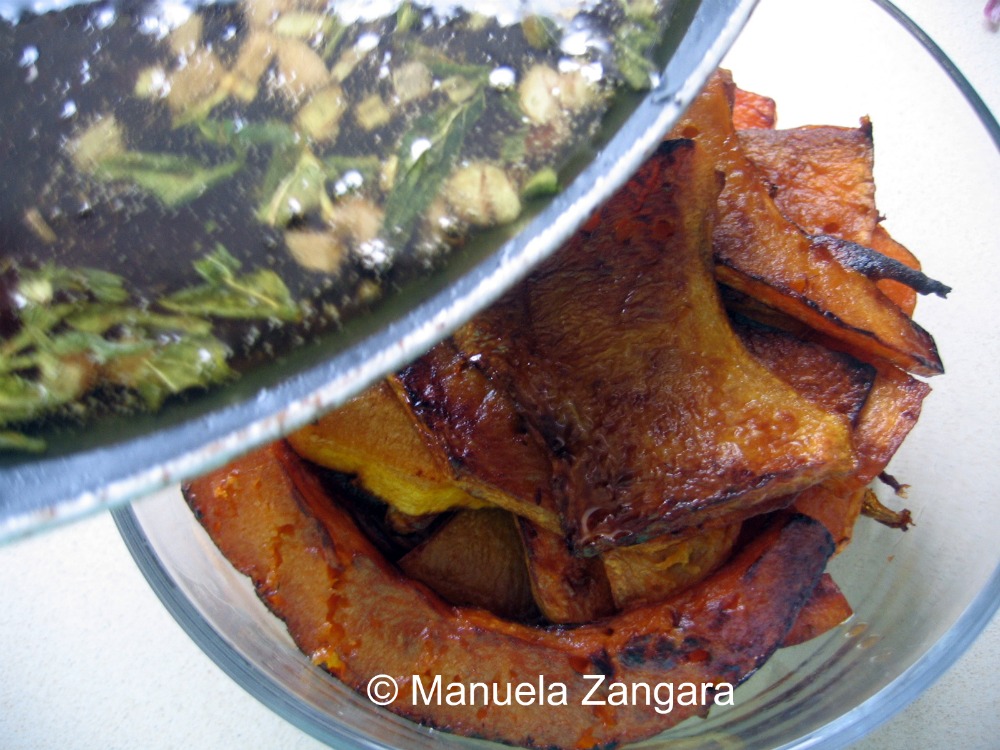 Refrigerate overnight and serve cold or at room temperature, after moving the pumpkin within the sauce so that the sauce coats all of the slices.  It goes well with sliced ciabatta bread or as a side dish.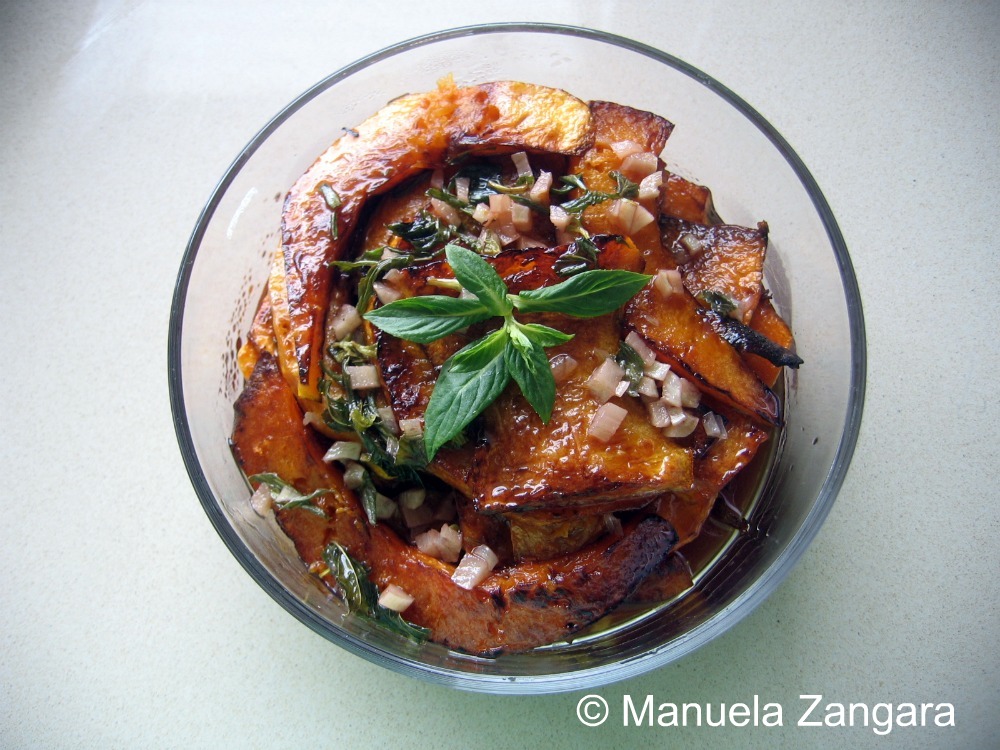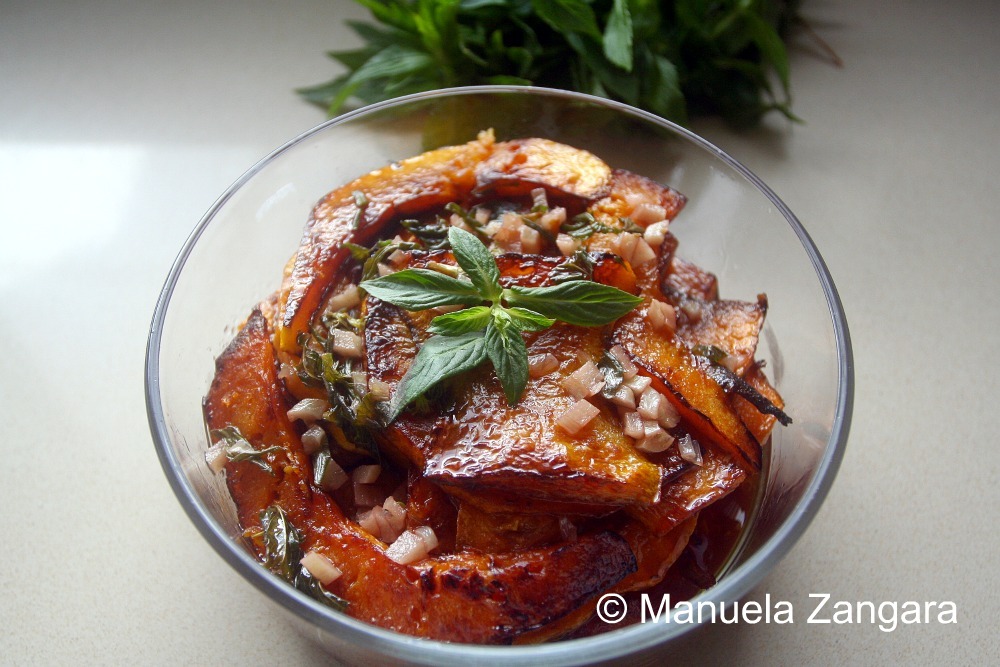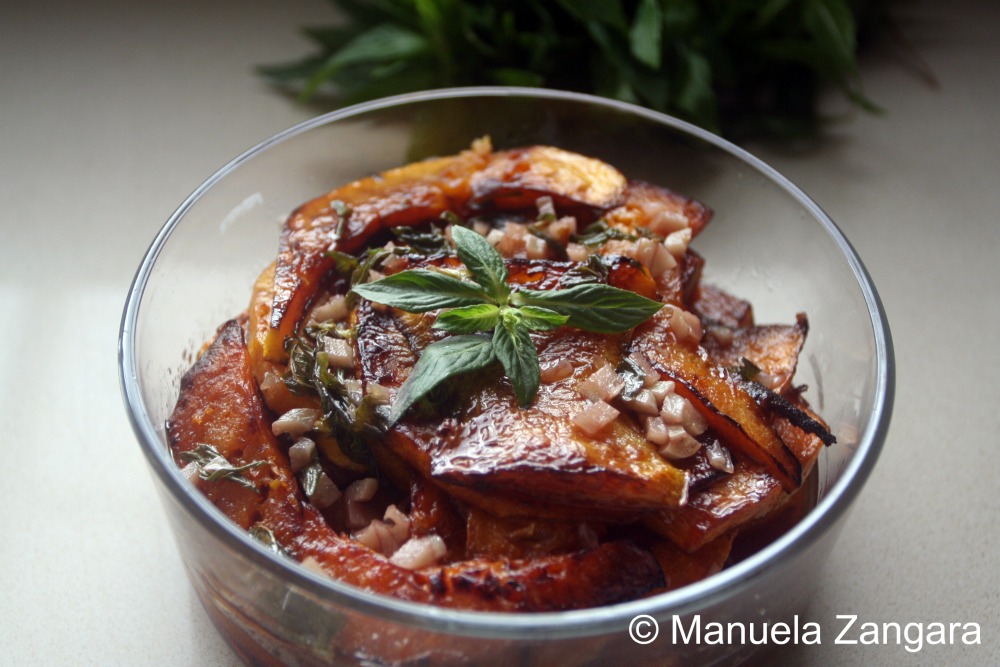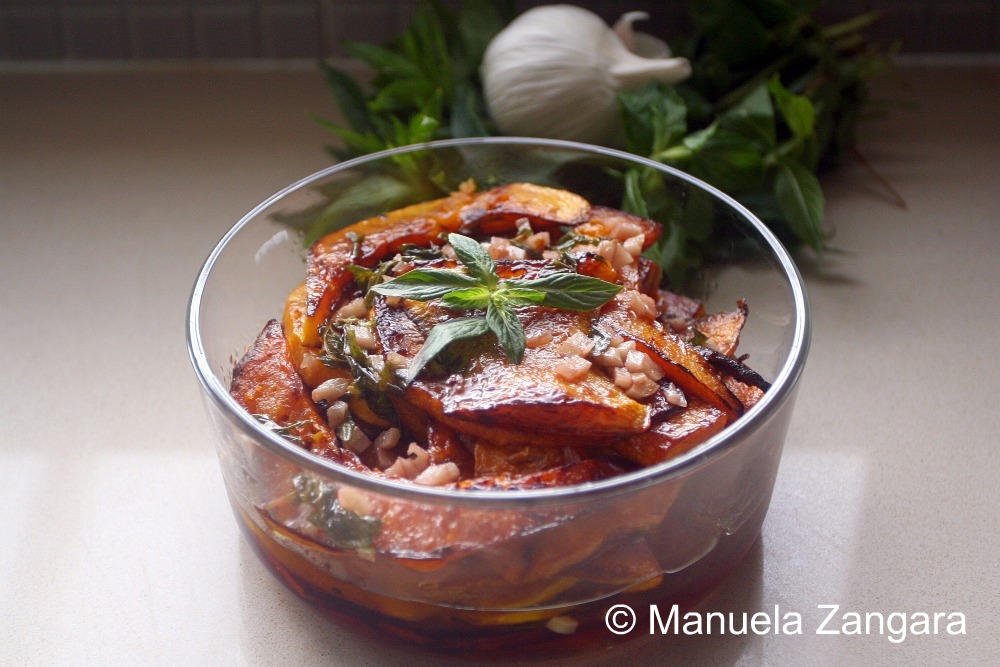 Related Posts: