This very easy appetizer that can be made in a matter of minutes is the first of a series of posts dedicated to my Foodbuzz 24×24 Christmas in July event.  I love all finger food and this is no exception.  I find it a lot of fun to make and it tastes delicious.  The combination of the sweetness and softness of the baked prunes and the saltiness and crunchiness of the bacon is to die for and the sage leaf adds an extra kick to the morsel.  The first time Clint and I had these, we were trying out restaurants for our wedding… we didn't end up choosing the restaurant, but I have never forgotten the dish!
Ingredients:
Pitted prunes
Bacon
Sage
Cut the slices of bacon to a length so that you can wrap them completely around the prunes.  Wrap one piece of bacon around a prune and add a sage leaf on the outside.  Hold this together and close it by passing a toothpick through and through.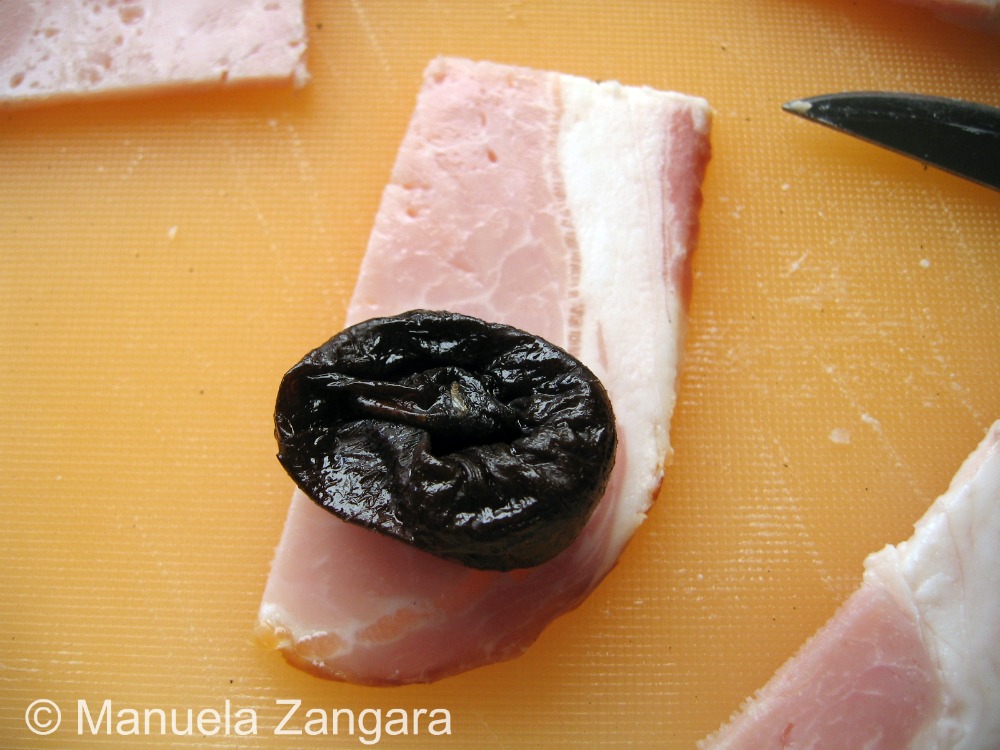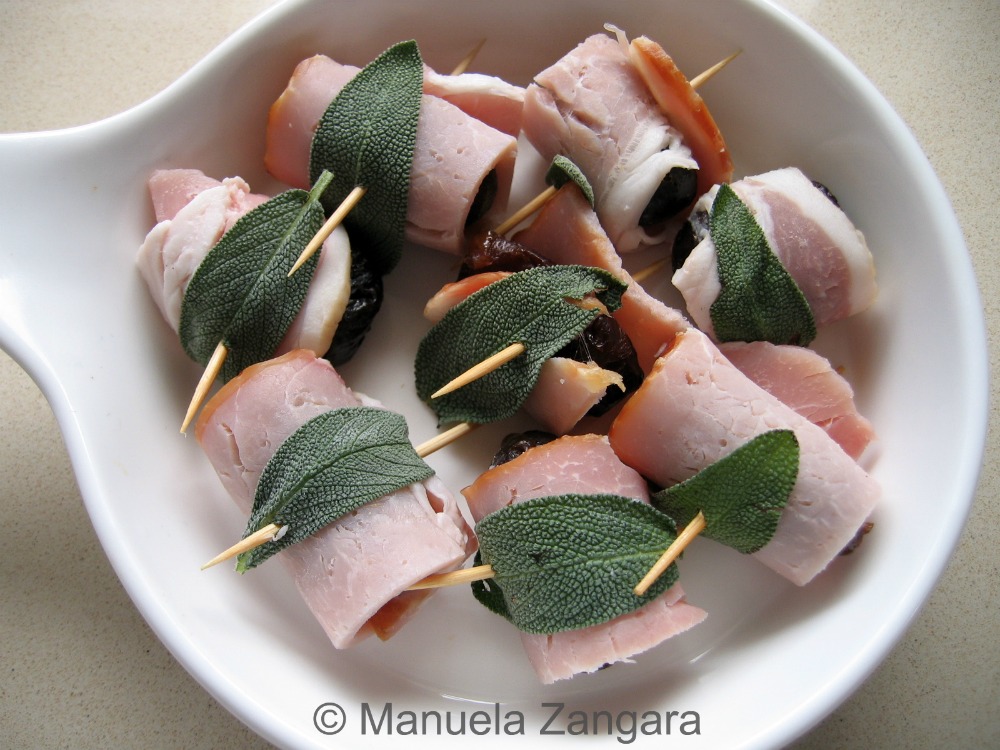 Bake them in a preheated fan forced oven at 180°C for 10 minutes or until the bacon is crunchy.  Serve warm.
Stick around for more recipes from my Foodbuzz 24×24 Christmas in July event and If you liked my menu, please head over to this month's Foodbuzz 24×24 and send some buzz my way! 


Related Posts: