Semifreddo is a typical Italian dessert and it can be made with different flavours.  Even though it is a cold dessert (semifreddo literally means "partially cold") and it is very similar to ice cream, we often eat it for Christmas.  That is why I chose to serve it as one of the desserts of my Foodbuzz 24×24 Christmas in July event.  The most common Christmas semifreddo is made with one of the most popular Italian Christmas sweets: torrone.  You can make it with store bought torrone or make your own using my recipe on Torrone Morbido.  This dessert it really quick and easy to make and it tastes delicious.  I served it with a classic hot dark chocolate sauce as I love the contrast between hot and cold, sweet and bitter.  Enjoy!
For the semifreddo al torroncino
Ingredients (for 4 persons)
150 gms torrone
1 egg white
100 gms sugar
200 gms cream to whip
2 tbsp toasted hazelnuts, chopped
1 pinch salt
For the hot chocolate sauce
Ingredients:
100 gms dark chocolate
10 gms butter
100 ml milk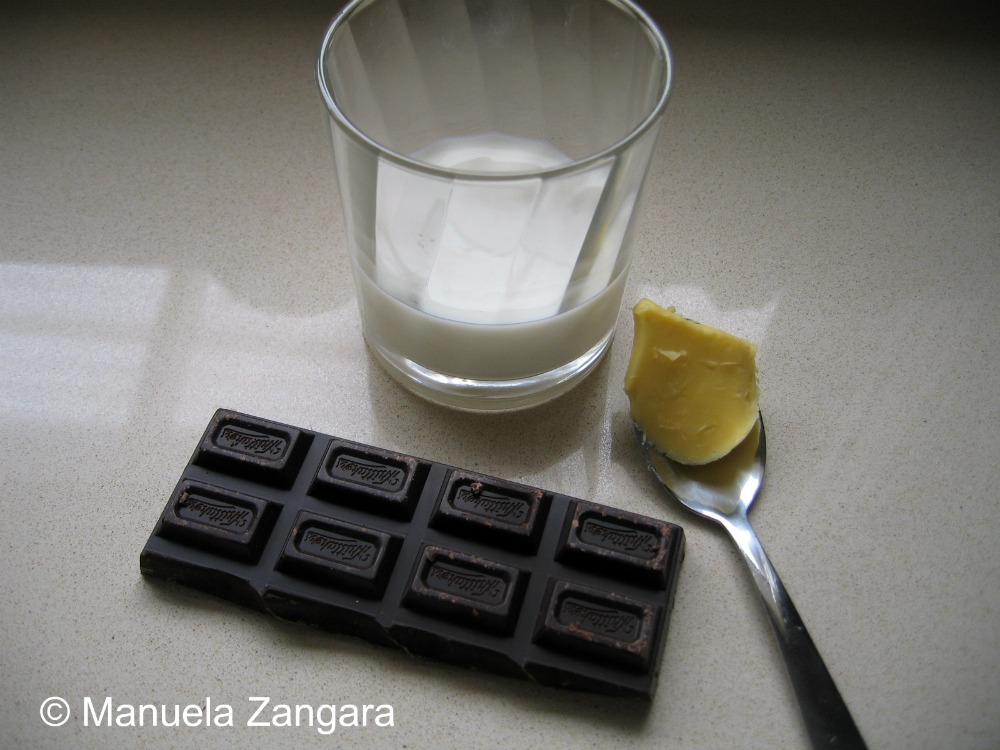 Cut the torrone in smaller pieces and blend it in a mixer.
Dry roast the hazelnuts on a pan over the stove.  Move them around often so they do not burn.  They should be ready in 3 to 5 minutes.  Let them cool down, remove the outer skin then roughly crush them with a meat mallet.
Now whip the egg white with a pinch of salt and add the sugar while continuously whipping until shiny (it will look like meringue).
Whip the cream.
Mix the whipped cream together with the torrone powder and the chopped roasted hazelnuts until combined.
Fold in the egg white and sugar mix and combine well, but delicately.
Line some individual moulds with cling wrap, put in the mixture, cover with more cling wrap and freeze overnight.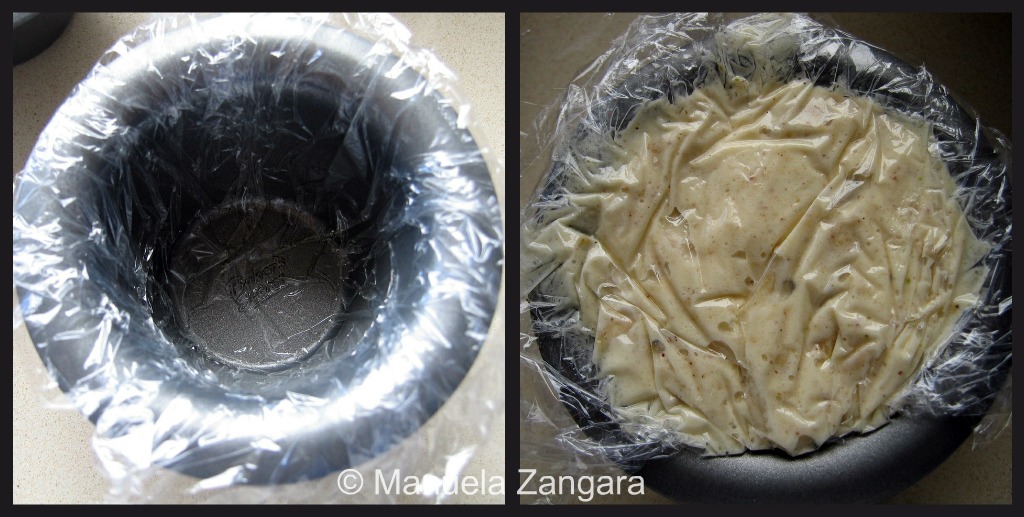 To prepare the hot chocolate sauce, melt the chocolate in a double boiler.
Put the milk and butter in a separate pan and cook until the butter melts.  Add the melted chocolate to it and stir well until smooth.
When ready to serve, unmould and drizzle with the hot chocolate sauce and extra toasted hazelnuts.

Related Posts: