This is one of the easiest recipes to make delicious and healthy fish.  It is also the way I prefer eating swordfish as it reminds me of my childhood.  My mom would always make it this way at home and when there was swordfish for lunch or dinner I would always be happy.  This is a very good dish for children who do not enjoy eating fish too much, as swordfish does not have bones and it doesn't even "look like fish".  You can serve it with a simple green or tomato salad.  And if you haven't done it yet, remember to participate in my international giveaway for a chance to win a digital scale!
Ingredients for 4 persons:
4 swordfish steaks
2 garlic cloves, roughly chopped
2 tbsp extra virgin olive oil
Juice of 1 lemon
Parsley, chopped
Salt
Put the chopped garlic together with the extra virgin olive oil and a sprinkle of salt in an oven proof dish.
Put the swordfish steaks on top and rub them around the pan.  Turn them over, so they are all coated in oil and garlic, and add a little extra salt on top of each steak.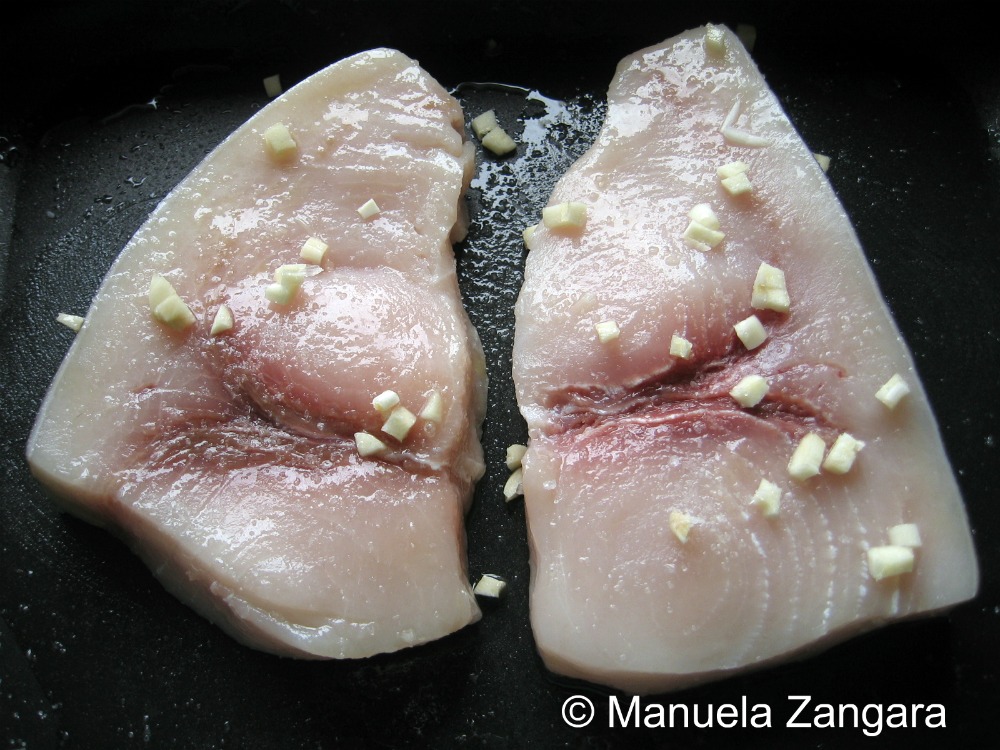 Bake in a preheated fan forced oven at 180°C for about 15 minutes.  Then add the lemon juice and chopped parsley and bake for another 5 minutes.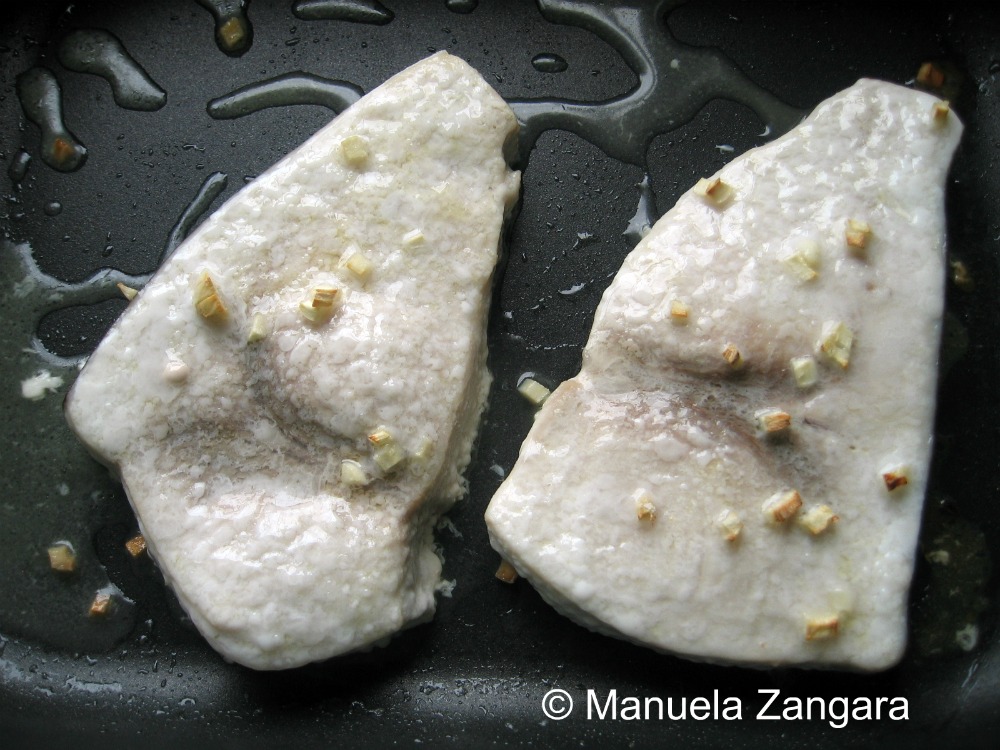 Serve warm with a simple green or tomato salad.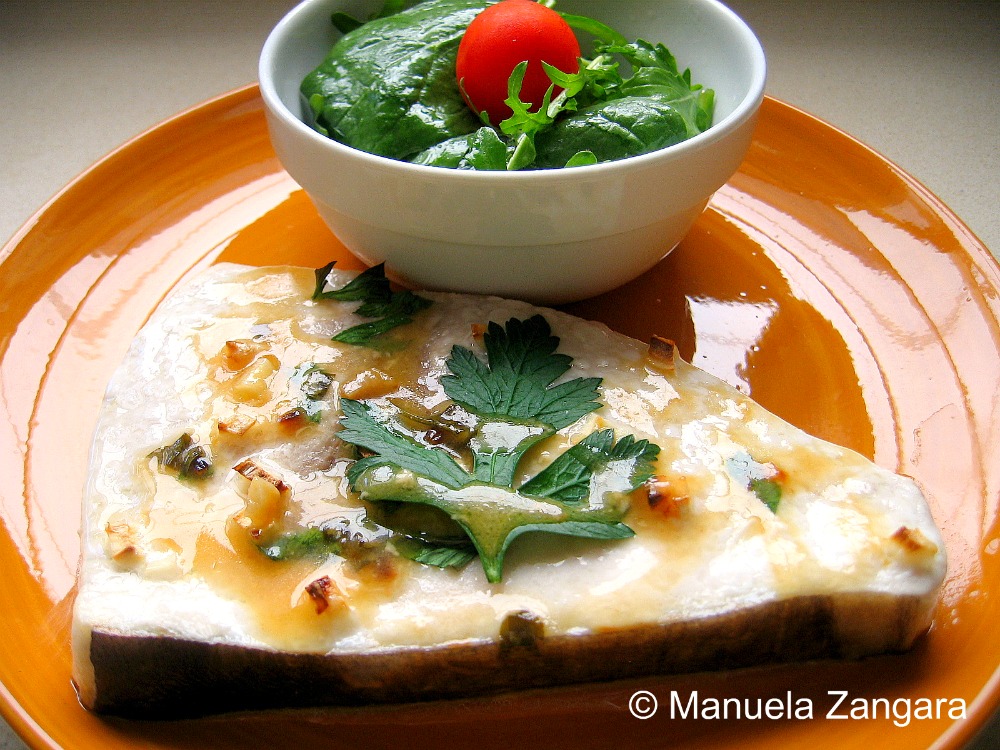 Related Posts: