These biscuits are a classic of Italian cuisine.  Every pastry shop sells them and they are very often served with ice cream.  Their name literally means "cat's tongues" as their shape and size resemble a cat's tongue.  I simply love them… they are thin and crispy and the aroma that they create while baking takes me back in time, when on a Sunday I would go to the pastry shop to buy them!  You can eat them with ice cream or any other cream/mousse dessert, or with tea or coffee.
This recipe makes about 40 biscuits:
100 gms butter (at room temperature)
100 gms flour
100 gms icing sugar
4 egg whites (at room temperature)
½ tsp vanilla extract
Mash the soft butter with a spoon.
Add the icing sugar and mix very well until the butter is really soft and creamy.
Now sift the flour into the butter mixture and keep stirring until well combined.
Add one egg white at a time and the vanilla extract and keep mixing well.
When the batter is ready, make 5 cm long strips, either with a spoon:
or with a sac-a-poche:
Keep some space between the biscuits as they will expand (and flatten) while cooking. Bake in a preheated oven at 200°C for 6-7 minutes.  Remove quickly from the pan using a spatula to avoid burning and put them on a rack to cool down.
I made these biscuits to serve them with the 2 Valentine's Day desserts that I am posting, so I also made some heart shaped ones.  You can either make them into a V shape: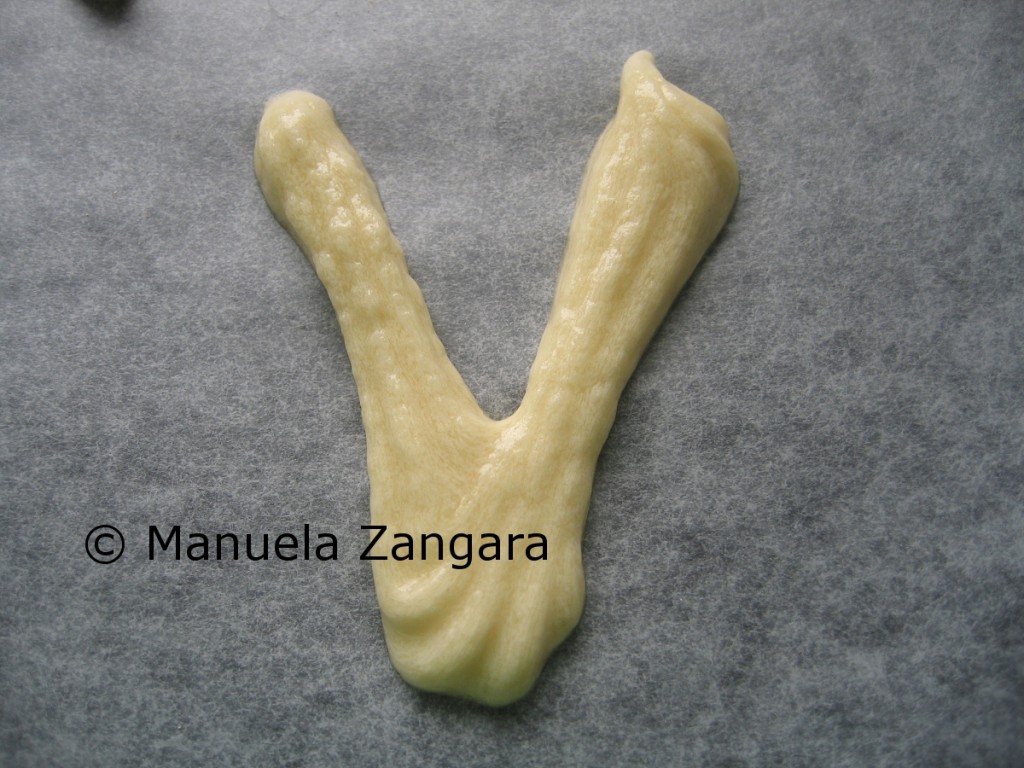 Or just put 2 biscuits together to make them look like a heart:
You can eat them with tea, ice creams or mousses… or even by themselves.  Here is how I served one with my Baileys ice cream…

Related Posts: