These Almond Pralines are addictive. Believe me, you may not be able to stop eating them! In Italy, when I was little, they were sold by street vendors during Christmas time, or at local fêtes and markets.
I distinctly remember buying them often in Milan during the Oh bej! Oh bej! Christmas fair. The Oh bej! Oh bej! Christmas fair (which literally means "oh so nice! oh so nice!") is the most important Christmas fair in Milan. It is held from the 7th of December (day of the patron saint of Milan, Ambrose) until the following Sunday and you can find delicious sweets and handicrafts (including Christmas decorations). If you are ever in Milan at that time of the year, I highly recommend it. But back to our Almond Pralines.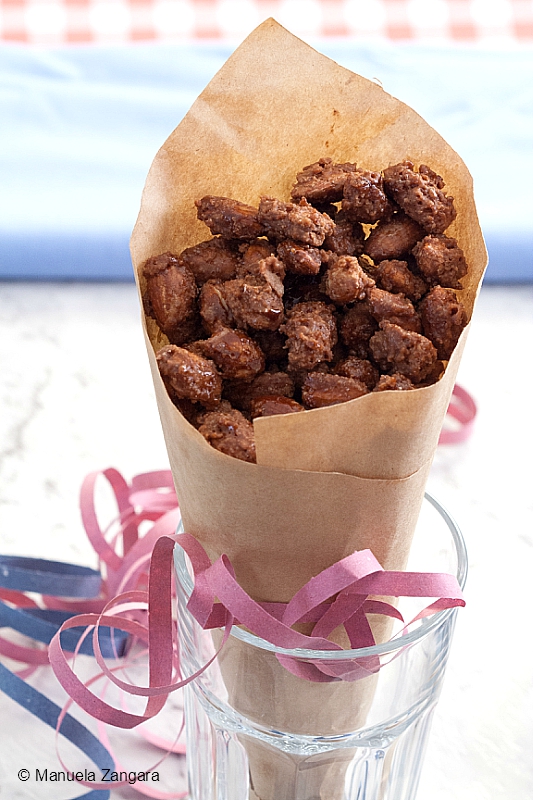 I hadn't eaten them since moving to Australia 12 years ago… when I suddenly got a craving for them, so I made them at home! They came out perfect, just like the ones I used to eat as a child. And the best part is that they are really easy and quick to make!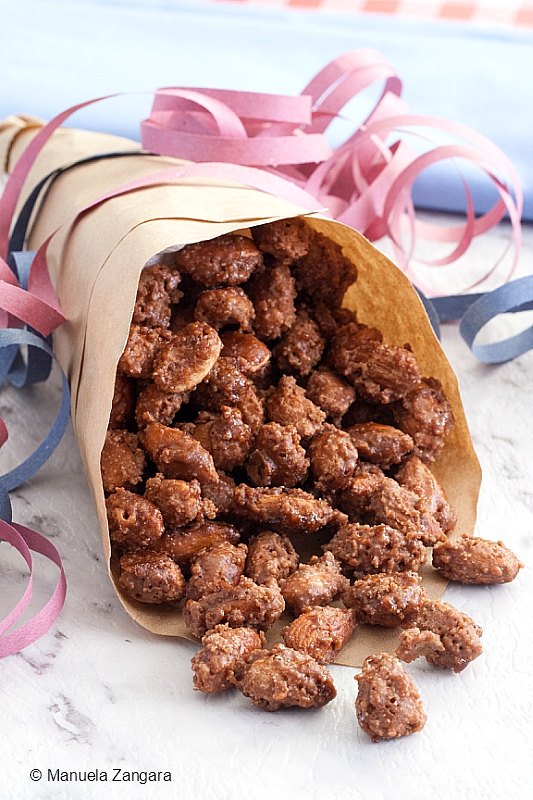 So, what are you waiting for? Make this amazing snack and let me know how you like it. Don't forget to check out the video recipe as well!
Almond Pralines
Almond Pralines – a delicious snack: toasted almonds coated with cocoa and sugar. So crunchy and addictive, you won't be able to stop eating them!
Ingredients
250

gms

– 1 ¾ cups almonds

unpeeled

250

gms

– 1 ¼ cups granulated sugar

1

tsp

cocoa powder

1

tbsp

water
Instructions
Put all the ingredients in a non-stick frying pan, mix, and cook on a low-medium flame until the sugar starts to melt.

Then stir constantly with a wooden spoon. The sugar will start to crystallize. Keep stirring until the almonds become shiny and detach from one another.

Then pour on a tray lined with baking paper and let them cool down completely before serving.
Recipe Notes
These almond pralines can be kept in an airtight container for up to a week.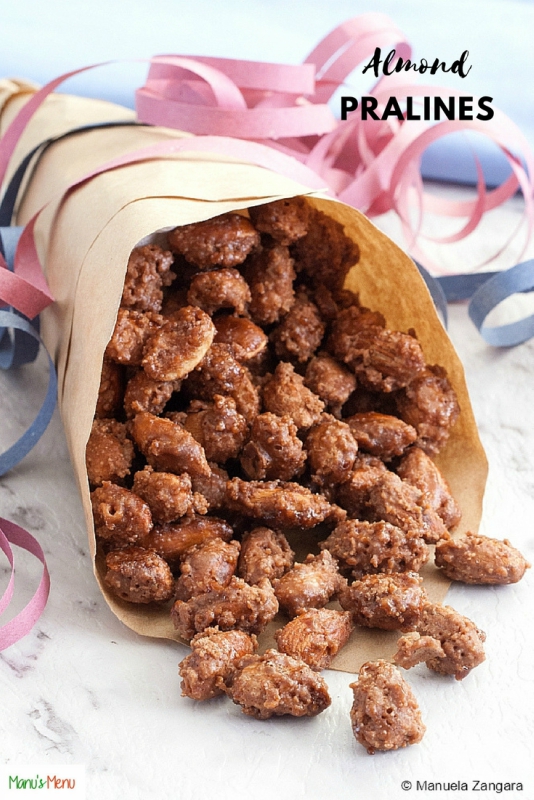 Related Posts: